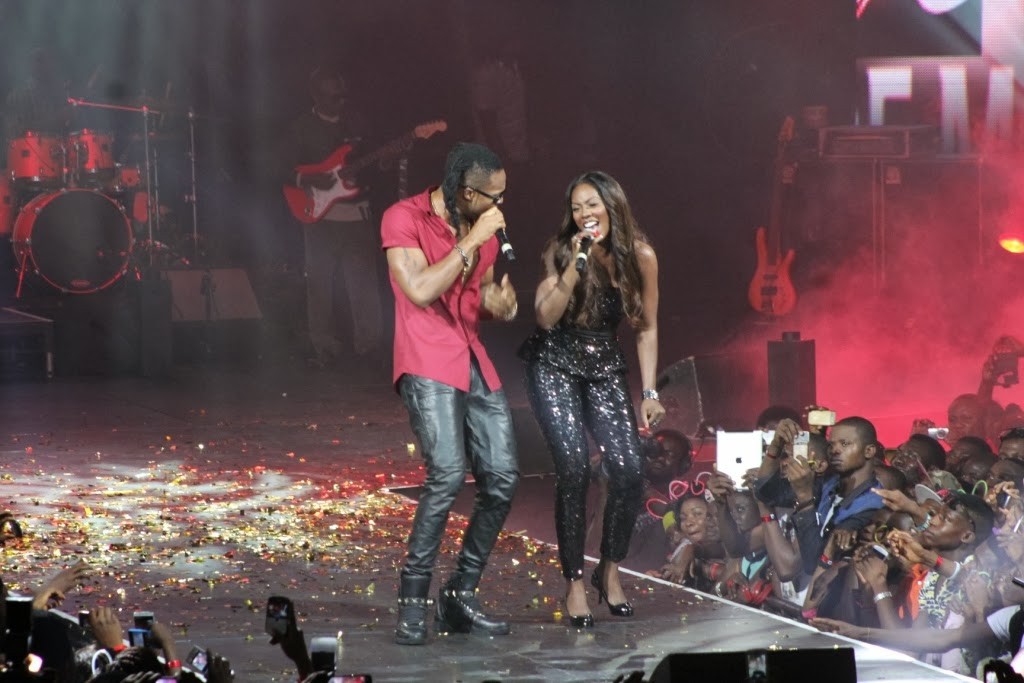 We Nigerians, are ignorantly accepting of the most dastardly of ills that any society can be plagued with. The nature of my job… (yes, you read that correctly) constantly opens me up to a variety of conflicting and contrasting views on issues to be tabled. Gladly, this is not one of those typical cases where the loudest or the most vocal, wins or succeeds in proving a point. Having said, now let me shed some light on something called jollof music. Hold up. Like, is that even supposed to be a thing? I read one of the press releases from our music mail and it said that the 'whoever' reigns supreme as Nigeria's king of jollof music. I halted right there in my tracks and asked myself, 'what the monkey's ass is that?' You know what? Let me just jump right in.
This kind of foolishness is the reason why we don't even know where the hell we are and why we stay keen on celebrating our mediocrity. Don' gemme wrong, our music has evolved… so rapidly and good that we have continued to remain on the brink of a breakthrough since 2009. Although it may come off like my intents are to malign the efforts of these superstars who are the face(s) of our music but when it comes down to a basis for measure (I mean comparison), which is where mind goes over matter, I'm afraid that we are as faulting as the Goodluck Jonathan administration. Forgerrit, Nigerian artistes are only making music strictly for local consumption with all this brouhaha about jollof music. What makes it somewhat boundary defying is that non-indigenes sometimes get to feature on their songs, which in my opinion is not even putting our music on the world map. They might have only succeeded in breaking through a new audience who reserve the right to be or not to be fans of that music.
In all honesty, isn't Fela the only music legend who has thrived at putting Nigerian music on the world spotlight? Yet some music traffickers and their cohorts are equally claiming to be doing same because they got a couple features with some non-resident artistes. I mean, you should watch documentaries and hear how big, actual stars credit Fela's sound as a huge source of inspiration. Moreso, Femi Kuti has been holding it down steady with consecutive Grammy nominations in the 'Best World Music Album' category and this is simply because the sound hasn't changed. I acknowledge the hardwork these guys are putting in and the effort expended in pushing the limits to versatility but the problem is that it is very boundary defining. Jollof music is a territorial feat that cannot be taken out of it's local roots to be celebrated in foreign terrain because they cannot and will never get the rationale behind it in order to appreciate it like we can or would. Topping that off, part of the Nigerian music content is hugely void and the majority of our music is not at all gripping in it's feel. It fails to inspire the ordinary man. Many have adjudged the reason for jollof music to be a temporary getaway from the insanity that has become this world. So I ask, when we're done wallowing in abeyance, are the problems of life all gone away?
Everybody doesn't deserve to win a grammy (Davido take note) but for those who stand the chance to, it just might be the time to chart a new uni-directional course with the destination already preset for an actual 'up' as against this present confusion of wanting to be here and there that eventually leads no where. I can't help ignoring to mention that Praiz in this his new dispensation of sampulu crooning won't take him there, Waje and her uber hot new looks aren't enough to take her there, Yemi Alade with her cornrows tied in the most dramatic 'under the Tuscan sun' fashion won't take her there and M.I featuring twenty-something acts on his much-anticipated album definitely will not take him there. Now, can everybody like go figure?
Written by Jim Donnett
@jimancipation
The thoughts expressed in this article are solely the author's. They are not in any way connected with, or a representation of tooXclusive.com
---