In no particular order here are some of the albums/mixtapes I think you all should listen to and they are totally awesome. I've got so many awesome albums I think you should hear but I can't name them all so I selected thirteen
-I Acid Rap By Chance The Rapper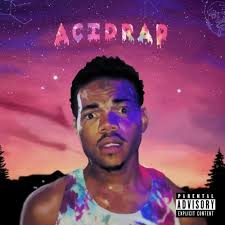 Why? Because its a mad (Unofficial)album/mixtape by Chance the Rapper full of sincere lyrics, good production and an inventive, unusual delivery.
-II Archandroid By Janelle Monae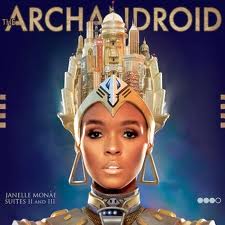 Why? Because I cannot believe how slept on this album was, albums like this make you wonder whether illuminatti really exist because a true work of art like this isn't reaching the masses as it should. Its a concept album with great production, the most popular single there is Tightrope Ft Big Boy
-III Driving 88 By Rockie Fresh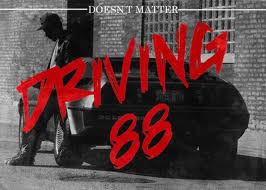 Why? Because this was what made Rick Ross sign him, its a brilliant mixtape with great production and a great replay value. You will enjoy Rockie's laid back flow and easily understandable lyrics, its more of an electro-rap feel
-IVControl System By Ab-Soul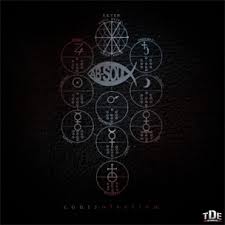 Why? This camera shy member of the Black Hippy (Kendrick Lamar,Jay Rock,Schoolboy-Q and Ab-Soul) is a genius with metaphors and punchline! His train of thought is amazing and the album has a wide content range varying from love,drugs, the government, end time conspiracy, the control system of the government. Ab soul is very sincere with his craft and this album is your one ticket into his mind
-V Kush And Orange Juice By Wiz Khalifa.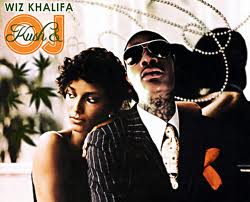 Why? Because many people know Khalifa from Black and Yellow and that doesn't do enough justice to his reputation. This mixtape is what made his to be taken as a serious rapper before he finally dropped the hit single black and yellow.
If you love to get high and listen to music then this mixtape is definately the one for you to light one to.
-VI House Of Ballons By The Weeknd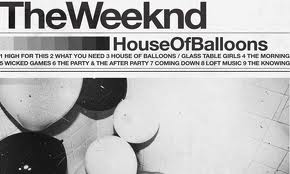 Why? Because The Weeknd takes us on an ecclectic field trip on this album!! The production, vocal ability and delivery on this mixtape amazed me. This mixtape is alternative and doesn't have yòur contemporary sound but is great for travelling and you will also find it soothing to get high to
-VII 5 To Infinity By Joey BadA$$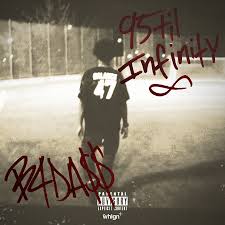 Why? Because This mixtape will make you marvel at how a 17 year old can rap so good! This is that raw, uncut boom bap straight up hiphop with no extra additives. Hiphop heads are gonna love this.
-VIII Overly Dedicated By Kendrick Lamar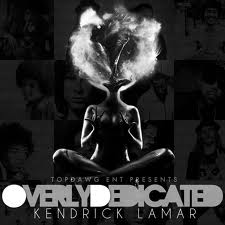 Why? Because if you listened to Good Kid Maad city by Kendrick and you are still wondering Why is this boy so hyped? When you listen to this EP you will understand. Its a fountain of knowledge that will have u glued from the intro where he rapped till he chocked showing he was overly dedicated to his craft till the last song on it. This Ep was perfection
-VIV Nostalgia By Frank Ocean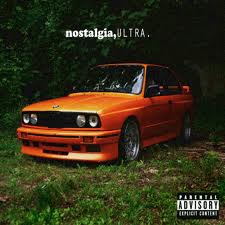 Why? Because a good friend of mine kept ranting about Frank Ocean to me in 2009 I had just found Kendrick and I said "no RnB artiste could drive me insane jare" then I downloaded this mixtape and gave it a fair listen. Well I'm a coldplay junkie and I consider Chris Martin as the godhead of alternative music but when I heard "Strawberry Swing" I couldn't believe Frank Ocean could kill Chris Martin on a Coldplay instrumental and that was when I became a Frank Ocean Believer
-X Detroit By Big Sean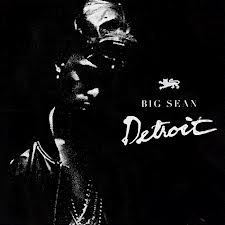 Why? Because many people tend to let Big Sean get over their heads. This mixtape should have been an album if you ask me, he impressed me with the conceptual genius and his content in the mixtape. I knew Big Sean in 09 off a Song Supa Dupa which was the first song with the insert flow kind of rap( which eliminates like when constructing a punchline) for those who didn't know Big Sean invented that before Ludacris, Nicki Minaj and the rest of the rap game murdered that flow E.g I'm on my high horse/Polo instead of I'm on my high horse like polo and then another song Made in which he murdered Drake which never got released loool anyways long and short is Big Sean got serious on this one its a really nice tape.
-Xi The Warm Up by J.Cole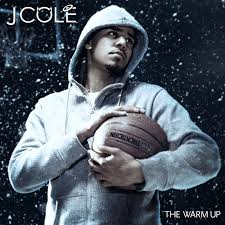 Why? Because this was the follow up to The Come Up J.cole's first mixtape and he took lessons he learnt from there and perfected this mixtape. It had a very good production, mad lyrics, an aggresive type of cole flow which u might not find easily on Cole songs these days and most importantly hunger for success. Cole was hungry on this one grrrr.
-XII Section 80 By Kendrick Lamar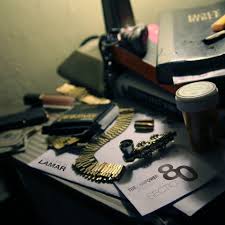 Why? Because Dr Dre signed him off this album. Now I know Kendrick Lamar is the only guy appearing here twice but I couldn't pick one of the 2! This album is just toooo good! And I can beat my chest and say it had a production more crisp than Watch The Throne. Just listen and if It doesn't impress you call me a fool lool.
-XII Artificial Intelligence by Boogey
Why? Because come on I had to put one Nigerian mixtape in there and this one just does it for me.. Boogey brings you into his humanoid mind with a futuristic concept, great production,delivery and lyrics
-XIII So Far Gone By Drake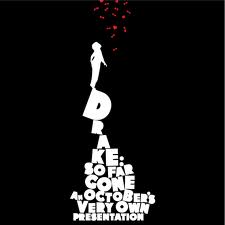 Why? Because I'm a huge Drake fan and this was the Drake I fell in love with, story telling, great production, witty bars and a very minimal singing. This mixtape was so good it had to be repackaged and sold as an EP.. Same for Frank Ocean's Nostalgia and The Weeknd's house Of Ballons.
I'll make sure I make another list with more albums and mixtapes that didn't make the list
-Ali BoomAye.