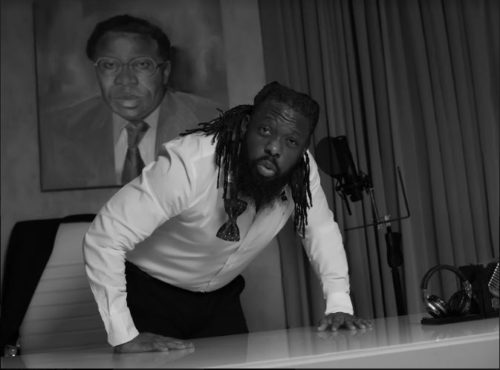 Timaya also known as Papichulo has come out with some food for thoughts to help people understand some mysteries about reality but he still didn't leave out of his remarks the hottest nigerian music artiste in the news, Naira Marley.
Timaya has taken to his Instagram page to admonish human beings to be very careful of what comes out of their mouth in relation to speeches.
Papichulo who is known as an artiste that truly minds is business and hardly interferes in the issues of others has revealed the reasons why some calamities befall some music artistes is because they at some point must have talked about it on their songs.
He gave examples of late American hip-hop artistes, 2 Pac and B.I.G as well as Da grin as people who sang about death and in actuality they died.
He then used the medium to talk about Naira Marley's situation. He said in the music video to Naira's trending song; "Am i a yahoo boy," he was arrested and so in real life he got arrested as well.
Therefore, the "Balance" singer wants everyone to be careful of what they say as the life we are living is very "spiritual."
View this post on Instagram

"Timaya Reveals Naira Marley Got Arrested Because He Was Arrested In His Music Video; "Am I A Yahoo Boy" | Watch Video", 5 out of 5 based on 1 ratings.
---