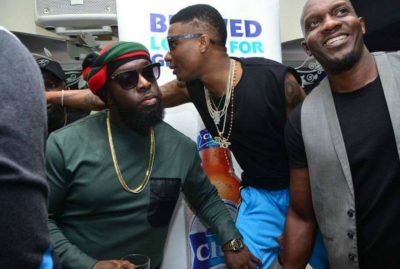 Wizkid earlier today took to his Twitter account to express his love for Timaya, which got many wonder why the ever reserved and supposedly egoistic Starboy will just grab his phone to tweet about his love for Papichulo.
Well, it could be as a result of some rarely publicly displayed happy mood that the Starboy got in. Meanwhile, Timaya didn't find the tweet unnoticed as he gave a response to Wizkid via his own Twitter account returning Wizkid's expression of love with love as well as grabbing the opportunity to "shoot his shot" for a collaboration with the Super Starboy which Wizkid gave a positive response to in a return tweet.
Are you excited about a collaboration from these two? Share your thoughts in the comment section below.