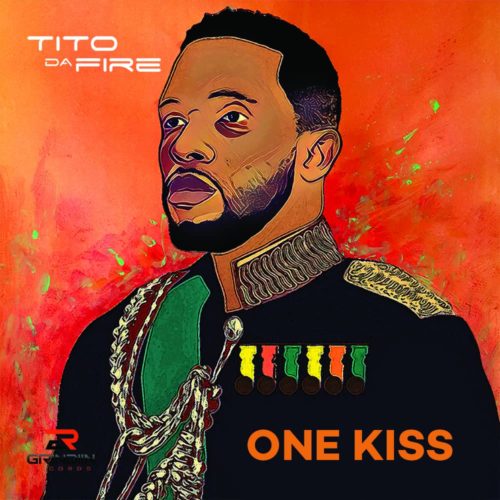 Tito Da Fire is known for churning out good music as his music translates and can stand the test of time.
His type of music tends to always inspire & motivate and as a versatile & multi-talented artiste such as Tito, there's no doubt that this album will speak a volume of the message and also work on his core fan-base.
No doubt, his fans to have anxiously awaited the release of this album and Tito, whose voracious appetite is to release the quality song, has been industriously working to take his music to the airwaves for the audience around the globe.
The 'One Kiss' project is his work with creative inputs of other creative minds like him. For Tito Da.fire, understanding is very deeper than knowledge, there are many people who know him but very few who understand the kind of class he belongs musically.
Tito Da.Fire releases artwork for his latest studio Album "One Kiss" which features the Grammy Award winners, Beenie Man, Wouter Kellerman. The sensational artist, Adigun Alapomeji popularly called 9ice also played a pivotal role in the latest artwork of the talented Tito Da.fire.
Production credit for One Kiss goes to the like of Mantra (Future & Rihanna), Aizbag, Sunny Steve and late Ojb Jezreel.
Mixing and mastering Credits includes Marshall Bryant (Mary J.Blige, Kelly Rowland, T.I., Bone Thugs) Olumix and Smyl. 
We are sure you can't wait to have a feel of this project.
Album hits stores October.
Be the first to hear about the release
Follow Tito Da Fire across all social media platforms
Twitter: @TitoDaFire
Instagram: @TitoDaFire
Facebook: Tito Da Fire