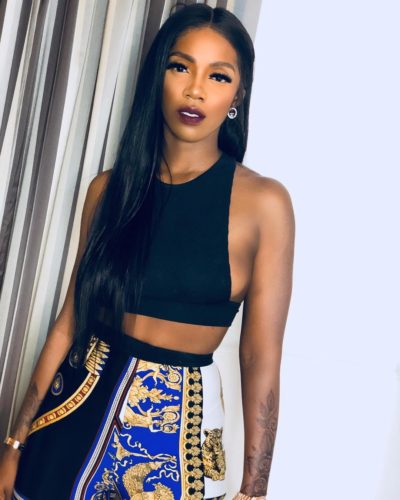 Could this be a season where our darling music superstars take it upon themselves to have a change in terms of music management? Like Simi's departure was announced from X3M Music  by the label, Mavin Records have just also announced the departure of its biggest music superstar; Tiwa savage.
The announcement was made through a statement by the A&R of the record label just moments ago, and it has all been pasted all over their social media pages and other relevant communicating platforms that is attached to the music enterprise.
The statement reads; "Our darling Tiwatope. We at Mavin would like to say a very big thank you for being such an inspiration to all of us, a friend, a sister. It's been an epic journey with you and we are very proud of what we have achieved together. As you start this new chapter in your life we want you to know that we are solidly behind you and can't wait for the world to see what we have always believed you can be.
"Your jersey as the First Lady of Mavin will forever be yours as we do not intend to fill that position with anyone else. We love you from the bottom of our hearts and pray GOD's blessings continue to follow you. Amennnn. #Mavin @tiwasavage."
Tiwa savage was signed by Mavin in 2012 and since she got on to the record label, she has gone to establish herself as one of the music superstars of the African continent and arguably the biggest female Afro-pop in the history of Nigerian music. Tiwa put together 2 albums for releases under Mavin; "Once Upon A Time" & "R.E.D" in 2013 and 2015 respectively as well as an E.P; "Sugarcane" in 2017.

"Tiwa Savage Dumps Don Jazzy's Mavin Records After 7 Years At The Label", 5 out of 5 based on 1 ratings.
---