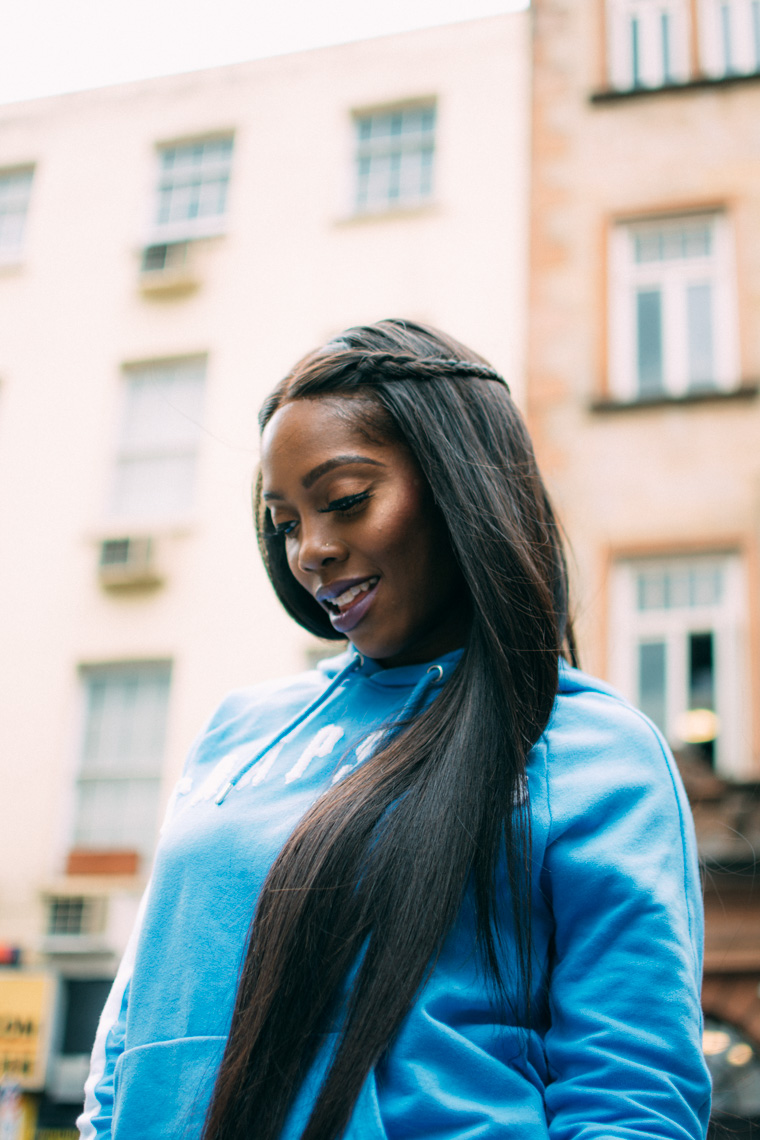 Mavin/Roc Nation artiste, Tiwa Savage, opened up on several issues concerning music, her sound, record labels and more in an all new interview with Akua Ofei of Nation Of Billions.
Read excerpts from her interview below:
On her foray into the music industry:
"Oh my goodness X Factor was bittersweet," she says with a small laugh when I ask about her time on the show. "It was a heartbreaking experience at that time. Obviously, because I didn't get through – I think I got eliminated just before the final 10, and I was heartbroken. But then, I say sweet because I feel like if I'd gotten through I probably wouldn't be doing the type of music I'm doing now. I probably would be doing strictly Pop music or R'n'B music. So I think God knew what He was doing."

"It was a situation where I got a glimpse of what was to come and I was able to go back and really prepare myself. I always say this: 'Opportunity favours the prepared' – I don't know if I was prepared mentally then. And also, I had to really go back. Go to Berklee College of Music, learn music. Moved to America, learned how to write songs. Worked with a lot of amazing artists that I've always looked up to – all my life. And that's where I discovered the buzz that was happening in Africa because when I was in America, everyone would say 'Tiwa, where are you from?' and I'd tell them oh, I'm from Nigeria and they'd say 'wow!' They were so fascinated by the music, the culture and I was like why am I trying to do something else when these people are interested in what's going on in Africa? And that's when I moved back [to Nigeria from America] so it all adds up. I'm glad I actually didn't get through on X Factor but at the same time, if you'd asked me I probably would have ripped your head off at the time. You know, sometimes when you go into situations and this door is shutting, and this door is shutting and that door – it forces you to look inward. Because you can't get what you thought you needed at that time, it forces you to reevaluate yourself."
On her relationship with Wizkid:
 "I've known Wizkid for many years, as soon as I moved to Nigeria. I would like to say we kind of started around the same time really – when he was signed to EME, and came out with 'Holla At Your Boy' – so we have a really really good relationship. And when I had the song [Bad] for the album 'Red', it was actually the producer's idea to reach out to Wizkid because [Wizkid] was the only person [the producer] could hear on the song as a feature. And I sent the record to him, and when he laid the vocals down it was just one of those really perfect synergies – we did the video, and the song really, really, got a lot of buzz so I'm grateful to Wiz for jumping on that record."
On adhering to afrobeats foundation:
"With anything, there's always an evolution. With sound, with fashion – anything. I'm just really happy that elements of the traditional Afrobeat is still there – who I attribute to Fela Kuti, who I think is the king, the godfather of that sound, that movement. But like I said, it's an evolution and it also stems from influences. A lot of us grew up outside Nigeria – in the UK, the US, Europe wherever. Even outside Nigeria but within Africa – so there's a lot of influences of Reggae, Soul, R'n'B, Pop – even the sounds from here in the UK. But in everything, I'm still very very happy that elements of it are there whether it's pidgin or whether it's Yoruba or Nigerian language – elements of the beat is still there. And I'd like – I hope – it still remains in there as the evolution goes on."
On international labels building their market in Africa, the ALL OVER crooner said:
From my personal experience, especially signing with Roc Nation – they are more interested in maintaining what it is that's gotten me this far and what has gotten us this far. So, they're not really trying to change the sound. I would say maybe branding and artist development – in terms of, our music industry is completely different in Africa than it is in the US or UK – so it's just learning a different infrastructure – the product is still the same. It's just working on the branding or packaging a little bit. I have to maintain that otherwise, what's the point really? You'll lose the essence of the movement and this movement is bigger than one artist. It's a revolution. So we have to be mindful that we're representing a continent and we're representing new artists that will come up after us and they have to maintain that sound as well."

"Tiwa Savage Talks Working With Jay Z, Wizkid And Taking Over The World", 5 out of 5 based on 1 ratings.
---