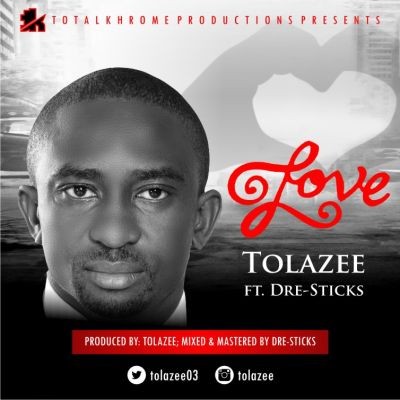 Tolazee has decided to give us a soulful treat with this new joint he calls LOVE. The self produced single features Dre-Sticks, an RnB, Pop and Fuji singer and producer, and they both did justice to the song.
LOVE, which is definitely going to become a favorite song for the couples dance in weddings this year and beyond, was mixed and mastered by Dre-Sticks .
Enough said! Click the download button and let LOVE encapsulate your being.
DOWNLOAD Tolazee – "Love" ft. Dre-Sticks
You can hook up with him on facebook; www.facebook.com/tolazee or follow his twitter handle @tolazee03 and @tolazee on instagram