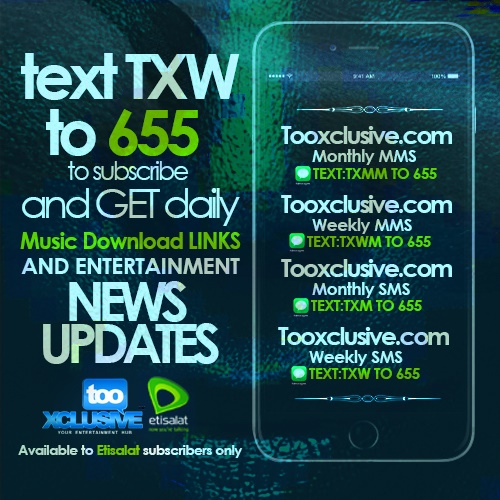 We at tooXclusive.com – your trusted source for everything music and the industry entertainment, are continuing our trail blazing feat with the official unveiling of our new mobile newspaper platform based on SMS subscription packages.
We are the first of music blog companies to infuse this mobile newspaper service, which is a one of a kind method of digital content distribution. Mobile phone users of any network can subscribe to updates ranging from new music releases to news and celebrity gist by dialing or texting the codes to request this service. Subscribers will be billed accordingly by their networks as regards to the selected package option.
In other news, we remain poised to keep effecting newer, simple creative means that ensures all your needs are met. This is one of such others that we have specially planned just for you!