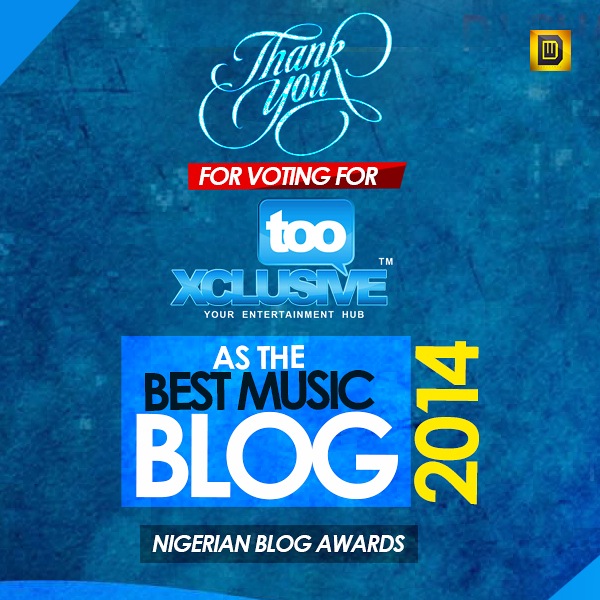 Hello beautiful people!
Everytime we reiterate our commitment to being your number one platform for everything music and the industry entertainment, we mean serious business and so it's not very surprising that we have been declared the winner – unrivaled – for the category of Best Music Blog at the just concluded Nigerian Blog Awards 2014.
Tooxclusive is in a rolling out phase of a variety of packages that have been designed with a sole purpose being to serve our fans better. For the obvious fact that you guys are the reason why we're here, this is a feat that could have only been achieved with the solid backing, continued loyalty and support of the best individuals our online world has probably ever experienced. And so we're using this medium to bare our deepest and most sincere gratitude, for having being there… always, and tarried with us this long.
We won't stop.
Stay tuned and keep visiting tooXclusive.com!