Our last Top 10 List featured the gents ruling our world with their variety of sound mixes in the music industry. Thus, it's only natural that the divas and shawties who compliment the artship of these fine gentlemen would come after. You guessed it!
While some are giving the men steady hot pursuit for the throne, others have chosen to let their eccentricity do all the talking for them. Without a doubt, these ladies have got the music business on a serious lock down. By careful selection, these are Naija's hottest female artistes in the first ten order.
10. EMMA NYRA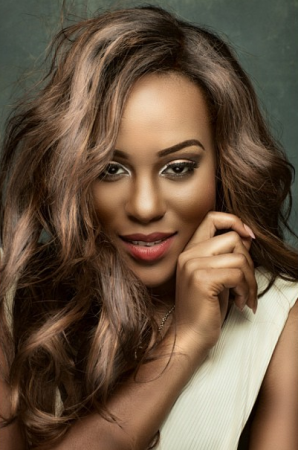 Once upon a Starlet turned Triple MG first lady, that's Emma Nyra's grandeur story. Iyanya's Ur Waist first introduced the luscious voice of Ms Nyra. She left us in earnest anticipation of her awesomeness till she resurfaced consecutively with Ori Mi Wu, Everything I Do featuring Iyanya and Kere-Shere – confam party rejoinders that have become favourites from a DJ's pick. Her other efforts will include Elele featuring Davido and then Say Yeah (with Iyanya, Selebobo, Tekno & Baci), Amigo and Dreaming (with Iyanya) all of which are housed on the label's compilation album, The Evolution. However, there's also been a couple other features here and there but we'd really love to see Ms Nyra more, under the beaming light of her music element as against the sexy which is all too obvious that she gat.
9. CYNTHIA MORGAN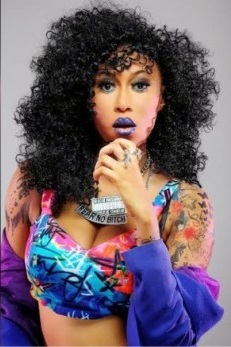 Pretty-faced Cynthia Morgan is perhaps the only female who is changing things in the dance hall/reggaeton division in Nigeria. Her patua-styled vocals have endeared her to a yet amassing fan base. She started out by showing glowing prospect with records like Right Move, One Blood featuring Tony Ross and High High High. Her breakout single would be Kuchi Kuchi, which later saw her smiling to the home of Jude Engees Okoye's Northside Entertainment. This new platform presented her the perfect opportunity to unleashing the dragon in her as her other singles Don't Break My Heart, Lead Me On and I'm Taken have all been massive hits judging from rotational airplay they currently enjoy on the music media space. One other detail we just can't miss, would be the sexy chic's penchant for edginess. She got it real good!
8. EVA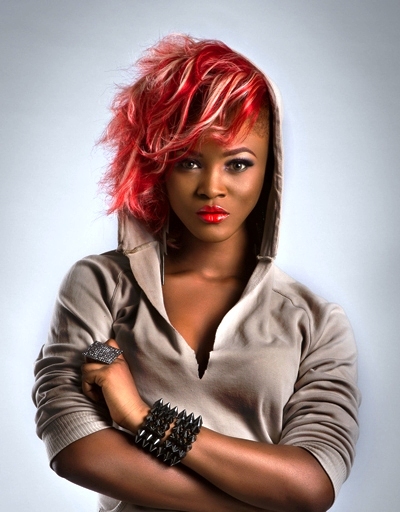 Regarded as one of the top if not the best female rapper in Nigeria right now, Eva Alordiah is one rapper who has chosen to do her thing her way with much success. Starting out with a style akin to that of Nicki Minaj, Eva has over time evolved into a unique rap act. A lyricist to boot, she can go head to head with the best of them and come out with head held high. With her album expected to come out any time now, Deaf, Shuga and more recently War Coming are reasons why her album will no doubt blow you away.
7. NIYOLA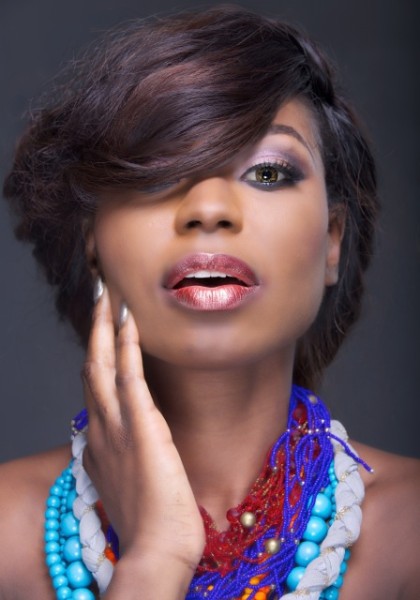 The rise and rise of Eniola Akinbo aka Niyola began when she was recruited by power music label, Empire Mates Entertainment and crowned their first lady. Yes, Niyola is one of those chics with a vocal heart and soul which she never misses to unveil when she laces them on records. She led this trail with Don't Delay Me, her debut under the label and later on bagged a feature slot on Banky W's Yes/No Part II. Butter on ice can suffice as an expression for Niyola's soprano (there's actually none better) with the way she came close to slaying the cover of Beyonce's Drunk In Love and not forgetting the millennial era's biggest afro ballad from the shores of Naija, Toh Bad. With nothing else to prove on her star quality and savvy vocals, Niyola stays kinging in her R&B zone with her newest single, Love To Love You featuring Banky W. There's so much to anticipate when her LP hits retail shelves worldwide.
6. CHIDINMA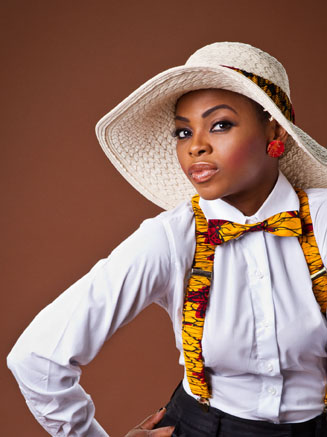 Since her well deserved and unrivaled win at the third edition of MTN Project Fame, small but mighty Chidinma who triples her budding persona as a pitch songstress and prolific songwriter, has stayed balling hot. She stopped the tides when her debut single Jankoliko featuring Sound Sultan broke waters. Not one to back down easy, she entered a rollercoaster of hot releases from Kedike to the remix of Emi Ni Baller featuring Wizkid, Jolly and Oh Baby (You & I) whose remix features high life prince, Flavour. There's also been a couple of impressive features where she showed dexterity of her vocal prowess including the 2011 Ovation Red Carol theme song, oga boss Ill Bliss' Powerful, MTV Shuga theme song and Praiz's Sweet Potato. Sources have it that she's geared up for a second album release and her latest single Kuli Kache, set an alternate tone of what's to be expected from the petite baller. Guess what? There'd even be a remix with soukous master, Awilo Logomba.
5. WAJE
Waje indeed is "The African Soul". Over time, she's crafted and mastered her music art by slaying it with her vocals that cover 3 octaves every time she belts out melodies from her voice box. Musical duo, P-Square owes the flavour of their 2008 hit Do Me to Waje's panache mezzo soprano. Similarly, M.I's One Naira and cool DJ Jimmy Jatt's I Am Legend saw Waje in a competent delivery of vocal pitches on their hook. Her debut album W.A.J.E – Words Aren't Just Enough has a collection of fine afro/R&B/soul hits including Oko Mi, Onye whose video still remains a fan's favourite, I Wish, Grind featuring Burna Boy and the remix to Na The Way featuring Sarkodie. Her debut single So Inspired featuring femcee Muna, is still a millennial girl power anthem while Omini Knowest was a switch up in the afro beats genre. Waje juggles raising a teenager alongside her career demands and still comes out looking take away! Need we say more?
4. OMAWUMI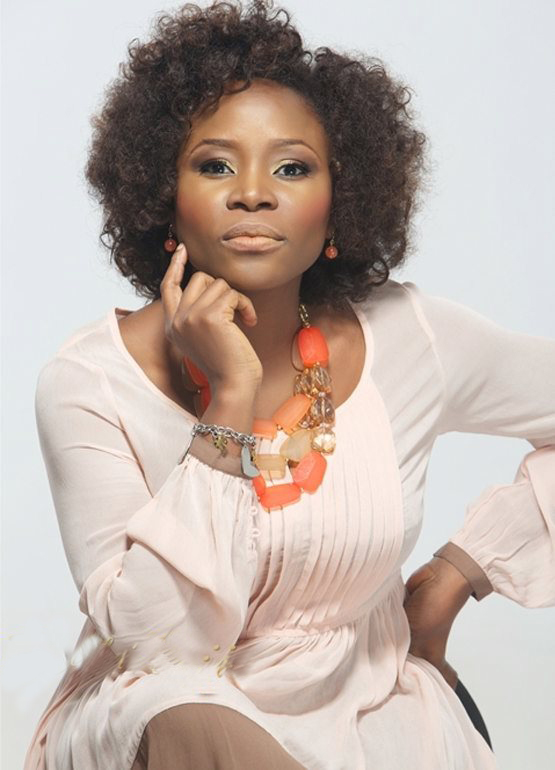 Grabbing our attention in the 2007  West African Idols, Omawumi has overtime proven why she will remain in the top spot for years to come. Known for her powerful voice and outgoing personality (a powerful combination), she has wowed, thrill and inspired thousand of people. A lawyer by profession, there's hardly any trace of that looking at her. Apart from her Megbele track said to be a tribute to her father, she has dazzled us this year with Finally, You Must Love Me (Lasso of Truth album) and Serious Love Nwantinti (Remix). Still in doubt, watch her last performance on Coke Studio Africa to see why they call her Omawonder.
3. SEYI SHAY
She means business. Ever since her return to Nigeria, this is the point Oluwaseyi popularly called Seyi Shay has hammered to our minds. She has managed to impress most with just 3 singles in so short a time. Though Irawo was a great start, her Murda track featuring Patoranking and Shaydee has been gaining massive airplay since its release. Former group mate with Tiwa Savage and May7ven, a fact most don't know, Seyi is destined for great things and judging by her nominations so far, it seems most people are of the same opinion.
2. YEMI ALADE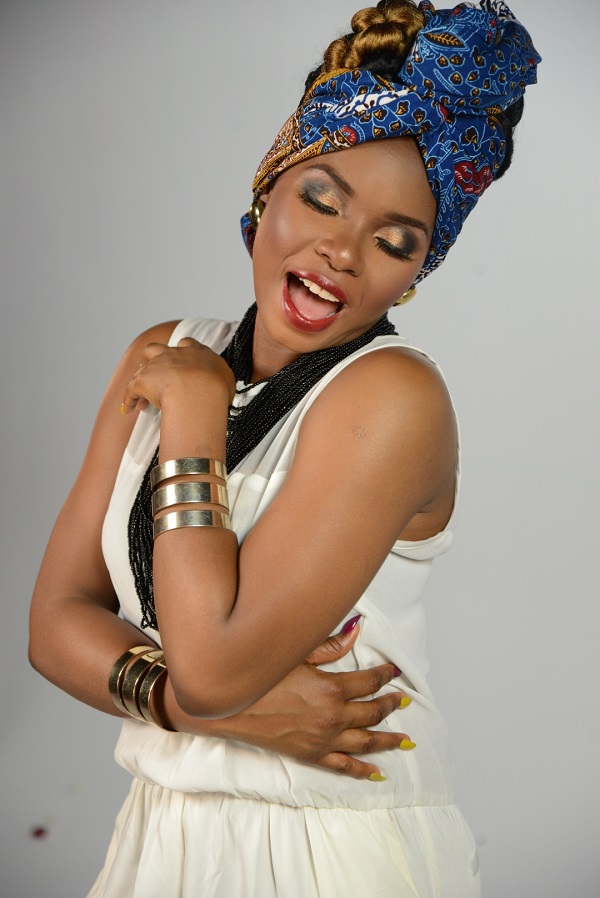 I'm not quite sure Yemi has found her 'Johnny', however she seems to be doing amazingly well without him. Talent hunts are a good place to discover hidden potentials and this fast rising diva is a prime example. Her first single Fimisile after her Peak Talent hunt win was an impressive effort which got her most people's attention. However, Johnny got her everybody's notice. Obviously a proud African woman endowed with a strong voice, she's undoubtedly a great addition to the afro-pop genre and her soon-to-be released album "King of Queens" is highly anticipated.
1. TIWA SAVAGE
Looks aside, Tiwa Savage is without a doubt the hottest female artist in Nigeria and dare I say… Africa right now. Since the release of her first and only album so far, Tiwa Savage has gone on to become a force to reckon with within the music industry. Earning accolades upon accolades, she is as some would say, on her way to becoming our very own 'Beyonce'. This year has been a roller coaster ride for Tiwa. Although she hasn't released any single, her collaborations in The Mavins Dorobucci, Patoranking's Girlie O, Waje's Onye and not to forget, her Wanted video have made her "most wanted".