TooXclusive returns with the 2016 edition of her Top 10 Countdowns.
To set the ball rolling, we have stripped down the prominence of Nigeria's male artistes and came up with a roll call of the very hottest of them all, at the moment. We took account of the numerous comments gotten from a previous post engagement on the website (over the weekend) as well as the feedback interaction from Facebook, and profiled the choice picks into ten.
Find below, our top 10 selection of Nigeria's hottest male artistes, and please feel free to share your thoughts (or sentiments) with us.
10. KOREDE BELLO
Radio friendly artiste and Mavin Records sweetheart, Korede Bello has certainly won our hearts time and time over. Not only did he entrap our senses with his luscious light tenor, he's succeeded in amassing more than just a smash hit in the process. Contrary to general opinion, Bello is one artiste whose reputation precedes him. He is a proud plaque holder of several awards including the title for Song of the Year. Little wonder he remains one of radio's unforgettable talents having the most requested track, 'Romantic' with label mate and song diva, Tiwa Savage. Aside newer and trending singles released, which includes the feature from offshore music sensation, Asa, he's been featured by African act, Papa Dennis as well as firebrand voice act, Ice Prince. This period also mark his first calendar anniversary under the endorsement of telecommunications giant, Glo.
9. REMINISCE
Reminisce is perhaps like the only local rapper who hasn't stopped impressing with his artistry since appearing big time on the industry's radar with Kako Bii Chicken. The Yoruba MC has grown into becoming one of the household executives of rap in Nigeria. He is one of the noiseless label owners with housing an indigenous act, Oladips, who has broken past limits of his rookie game and a tested R&B martial, Sojay, who continues to exude creative rights on materials released. Reminisce who recently renewed his ambassadorial agreement with Orijin and Samsung has continued to enjoy association with acts from all walks of industry life. His open-handed nature has seen him on feature platforms with the likes of diasporean talent, Lord V, even to upcomers and highly rated acts, Subzilla, Small Doctor, up to the big weights, MI Abaga, Eva Alordiah, Vector and Falz. Just when we thought we could not get enough of his awesomeness from the Baba Hafusa album, he's created insinuations for another album release already titled 'El-Hadj'. On top of that, his 2016 singles are quite heavy and still trending.
8. REEKADO BANKS
Nigeria's next rated, Reekado Banks has been putting in serious work not necessarily to prove that he was deserving of the award that stirred up plenty controversy but as evidence that the growth and strength of his brand is unmeasured by the certification of a title conferment. Of course he's thankful for the conscious leap it has given his career, which is why he only aims to do even more than was perhaps bargained for. And boy, is he winning! In the wake of the 2016 year, Reeky Banks set us off to an early party with a trendy single, 'Oluwa Ni' whose potency in music magic has refused to wane for several months now. This is certainly not unconnected to the reason why he's become a steady feature face with the likes of Oritsefemi, Kida Kudz, Sammy Davids, Jaywon, Attitude and even Ghanaian femme, Petrah. Banks' most recent single 'Standard' reaffirms thoughts on his Starboy prowess especially considering the fact that his music artistry had several times been related to that of Wizkid (the years of his prime) because of the similarities they share. While he continues with tenacious engagement in the music to put out his much anticipated album debut, which has already been heralded as the album wey go burst brain, the national populace lies in earnest wait.
7. KISS DANIEL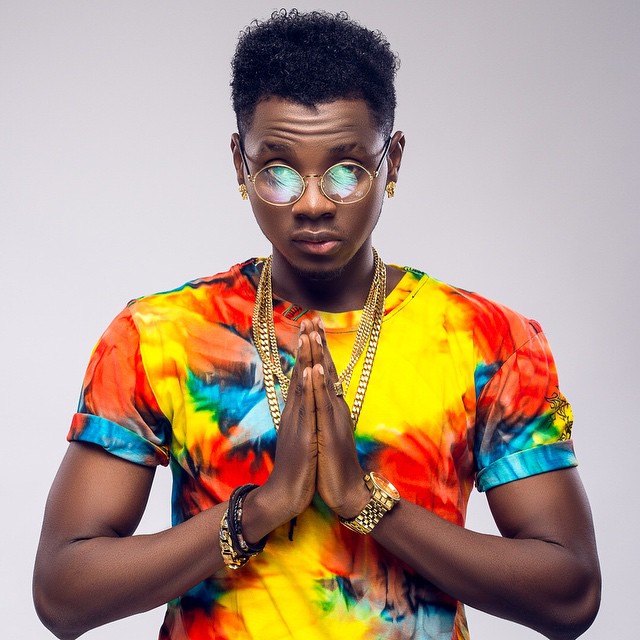 Kiss Daniel stormed the industry in 2014 with his break out single, Woju. Since then, we haven't looked back or entertained the thought of passing up on the champ's possibilities. Having stayed true to his craft, it's only aptly fitting that he has attained success in building his artiste profile to becoming one of the industry's respected acts in the A-list category. He's managed to do this in a little less than two years, and with pretty much no 'loud' collaborations whatsoever. While he continues to grow with a rather fine and unusual stead, the history of 2016 would never be complete without the mention of Daniel's debut album titled 'New Era' introducing a variety of catchy new school sounds that sampled on different genres even to the eastern high life category for the song 'Jombo' which has continued to trend in the East. There's also 'Mama' – the album lead single, still topping the music charts nationwide for several weeks consistently.
6. LIL KESH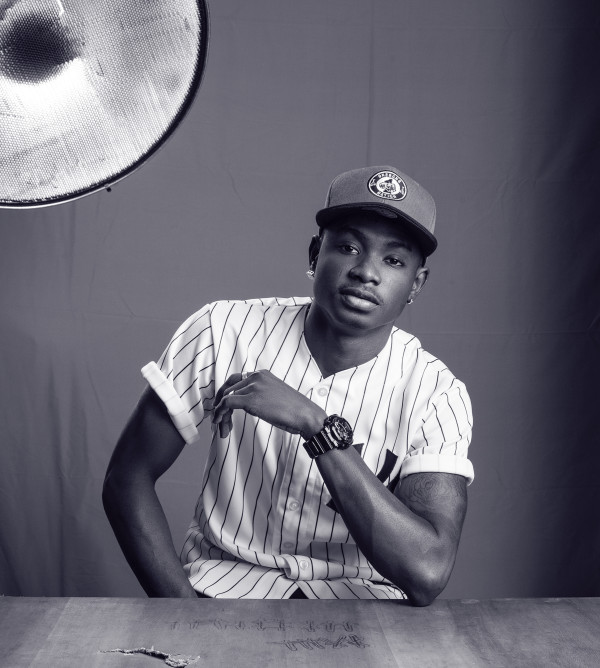 Signed to YBNL or not, it's pretty obvious there's no stopping Mr Miyagi… atleast not anytime soon that is. Although Lil Kesh may have been passed up on for the Next Rated award at the most recent Headies, but he's gone ahead to show his state of undeter by how much he has advanced his craft. Still very much in the radar of Nigerian music lovers, Keshi's rose the stakes a notch higher being the first of his category colleagues to put out a debut album. This feat went back to tension our previous unanimous decision in voting someone else as next rated. That's all history now anyways. Leading the fresh LP, was a collaboration with Jagaban, Ycee. 'Cause Trouble' has dominated the airwaves and crossed over to being a sensational street hit in the same vein like his previously released singles. Lil Kesh also set a new record in the process by being the first youngest artiste to own a record label in the Nigerian music terrain. This formed part of the rationale behind titling his debut album after the label's name – Young And Gettin' It!
5. FALZ
Like play, Falz just rose like that to becoming a global music sensation even with extensions now in the abroad. The comical rapper has enjoyed his career like a rollercoaster affair, seeing his sophomore album 'Stories That Touch' as one of the most anticipated in the 2015 year. While that point remains defiant on if it was the best album that year, Falz hasn't slowed down on his road to glory as he put out the short film for the Simi-featured track, 'Soldier', which speculations have touted to be the hottest contender for Video of the Year in 2016. The 25-year-old rapper has also continued his string of features, some including Cobhams, iLLBliss and Ajebutter22. Just recently, he got a nomination on the platform of the BET Awards in the category for Best New International Act (Viewers' Choice), which he won. This appears to be a new peak in his musical career as he continues to traverse the lengths and breadths of the entertainment terrain. Presently, his collaborative feature with Olamide and Davido on 'Bahd Baddo Baddest' is a chart topper on media transmitting frequencies nationwide while the Tekno and Skales collaborative track, '406 Na D Code' is steady growing in music ranking.
4. DAVIDO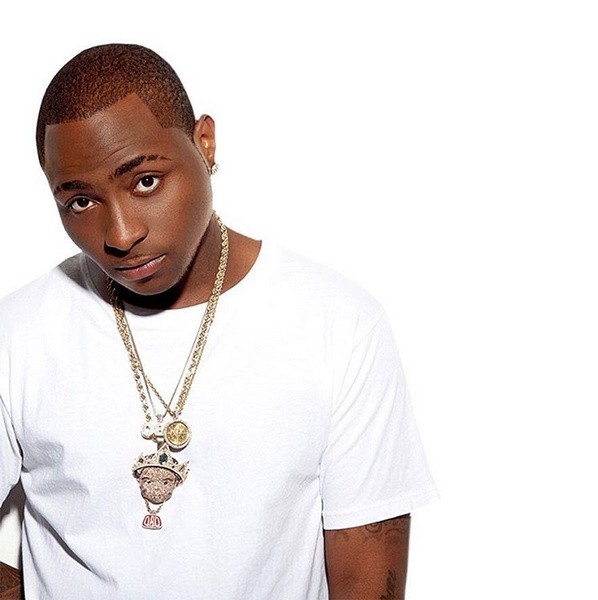 One-time man of the moment, Davido, is fast making his play for a comeback. The yearning to put out a follow-up to his debut album has seen him go under for some time now, although he's managed to keep afloat with trending features and one or two new singles. While we still lie in the most earnest and anticipated wait for the 'Baddest' album to drop, Davido has branched off HKN Gang to a new label start-up, Davido Music Worldwide, which already has two new unarguably talented acts – Mayorkun and Dremo. This discovery was a spin-off of his high profile achievement in getting signed to one of the world's biggest label platforms, Sony Music Global. This feat was ultimately confirmed toward the end of the first quarter of 2016. By this time, Davido's collaborative single with Olamide had died off but thankfully, Humblesmith's remix to Osinachi became his redemption. Not long after, Falz' Bahd Baddo Baddest joined the list. Following fresh speculations on international features with Young Thug, Trey Songz and Tinashe supposed to be housed on the sophomore album, those hopes have now been trumped again by a visual EP announcement right after clinching yet another international deal with RCA Records. Doesn't suck at all to be Davido right now!
3. PHYNO
Champion of the East, Phynofino is one music heavyweight whose impact has cut deeply into the Western market and extending offshore. Eze Nnunu as he is fondly known by many, possesses a stylish rap intellect and delivery that is yet to be seconded by any. This makes him an unparalleled choice of best fit when considering features. From Eva Alordiah to 2Baba, Base One, Seyi Shay, J.Martins, Burna Boy, Naeto C, Flavour and of course Olamide, Phyno happens to be the most featured artiste of the year thus far. He is one of the very few whose craft is so readily available, you can always bank on. And that is why he has amassed as much features with acts who are content just being underground and those on the verge of a break out. Being a major stakeholder in the indigenous rap household, Phyno intrigues with a deft rap prowess that has successfully defied social associations and class hierarchies. Because the westerners love him almost as much as the easterners do, he will always hit gold on a records; especially the ones with king of the streets, Olamide. One of his recent releases 'Fada Fada' is a Masterkraft production that sampled on old traditional sounds of ghetto gospel. It is also arguably the nation's number one song. While his latest release 'E Sure For Me' is fast gaining form, we still find ourselves catching some cruise to his previously released track, 'Ezege' once every other while.
2. OLAMIDE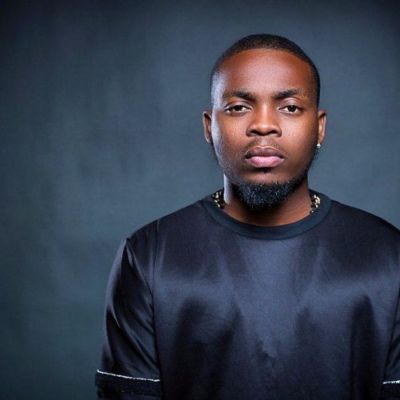 Viral music sensation, Olamide, remains a frontline soldier on the Nigerian music affairs. Since been certified with multiple awards including Song of the Year on some entertainment platforms especially for his biggest hit of 2015, Shakiti Bobo, 2016 showed promising prospects for the dynamic artiste when international music popstars, Missy Elliott and Ciara endorsed the sound by infusing the widely commercial signature dance style into their performance routine. Remember that Olamide was at the helm of dramatic events that hatched out on the Headies awards stage in the wake of the new year, this feat was an unplanned operation that left on our focus for a period of time. This also happened to be the year that YBNL finally welcomed her first female signee right after formerly signed acts, Viktoh and Lil Kesh ended their two-year contract. Another synonymous thing with king baddo would be his penchant for features. His musical discography contains an almost infinitesimal amount of them, two of which especially have helped him stay afloat the charts this year. 'Bahd Baddo Baddest' and 'Fada Fada' are feature singles that successfully wrestled his independent releases for top spots on the music charts. Still, we find ourselves grooving to tunes like 'I Love Lagos' and 'Abule Sowo'. Olamide's songs always come with potential magic in keeping our turn up morale high. There's the buzz worthy 'Who You Epp' – a studio freestyle that turned into viral competition later becoming a nuisance amongst contesting folks and then 'Konkobility'.
1. WIZKID
Finally, Wizkid returns to his long deserving number one spot having been displaced by the likes of Olamide and Davido in times past. His hard-hitting and epic comeback was very retro staged like we never saw it coming, kinda. Since abandoning the Nigerian shores and sought fostership with international music mates, Tinie Tempah, Chris Brown, Wale, Tyga and other goons from the ATL hood, Wiz had created a vacuum that desperately needed to be felt. But suffice to say it was all a plan in due process. While we enjoyed offerings from his AYO album and other singular releases, we woke one fine day to a Drake refix of 'Ojuelegba', which also had British rapper, Skepta on it. Later on Wizkid would roller coast into a series of social media trolling for material/intellectual theft. While the issue gradually climaxed with one new allegation as time passed, Drake finally announced (after several insinuations) that Wizkid would feature on his much anticipated album, Views. Prior to this revelation, Wiz and Chris Brown had performed for the first time, their yet-to-be-released collaborative number 'African Bad Girl'. He had also performed with Akon again and even got featured on R.Kelly's latest album on the track 'Thank You'.
Drake's 'One Dance' became the Wizkid-featured song that trended globally and held the lead position on the music charts for several months long. This feat became quite the game changer for the young music entrepreneur who later flagged off a worldwide arm of his label imprint with 3 of Ghana music's top acts, R2Bees, Efya and Mr Eazi. Still locking down features with CDQ, LK Kuddy, Del' B, Tiwa Savage and acts from across Africa, Wizkid had literally assumed his legendary status with affiliations from abroad and global rankings released from iTunes world music and Billboard's platform. In the time expended, he had dropped a new sound via Apple Music/OVO Radio, gone on a world tour with Chris Brown, even treated us to newer speculations on a Swizz Beatz collabo, featured on Tinie Tempah's latest release and then the one we never hesperred, featured not one but three international music weights Chris Brown, Trey Songz and french Montana on his latest release 'Shabba'.
Just so you don't get tired of reading because I'm barely exhausted with the points to write about Wizkid, I'll stop here 'cos it's obvious at this juncture why he's number one. Yet, it doesn't look like he's about to slow down because there's been fresh reports about a collaboration with dance hall king, Sean Paul. There's too many things going on right with Wizkid right now. It's hard to pick someone else over him with all these global feats achieved. Not only is he repping the green-white-green, he's steady winning big time while at it and we're loving him for that!
---
Any thoughts as to our artistes selection/profiling?
Please share with us in the section below.
---