The music industry is fast growing to become one of the biggest in the world… it actually is! Every soul on planet Earth has associated with a talent whose penchant is housed by the entertainment media. You guessed right! It's music, majorly. So in Nigeria where we have more artistes than the industry has a capacity to effectively handle/cater for, some have broken boundaries and crossed over to tailoring an art that have gained them recognition. They've done this by not resting on their oars, not settling for less… with determination, sheer hardwork, relentlessness and zeal.

TooXclusive presents it's Next Rated (otherwise known as the next-to-blow) artistes whose celebrity status and career prominence were used as a measure to determine the allotted positions.
1. PATORANKING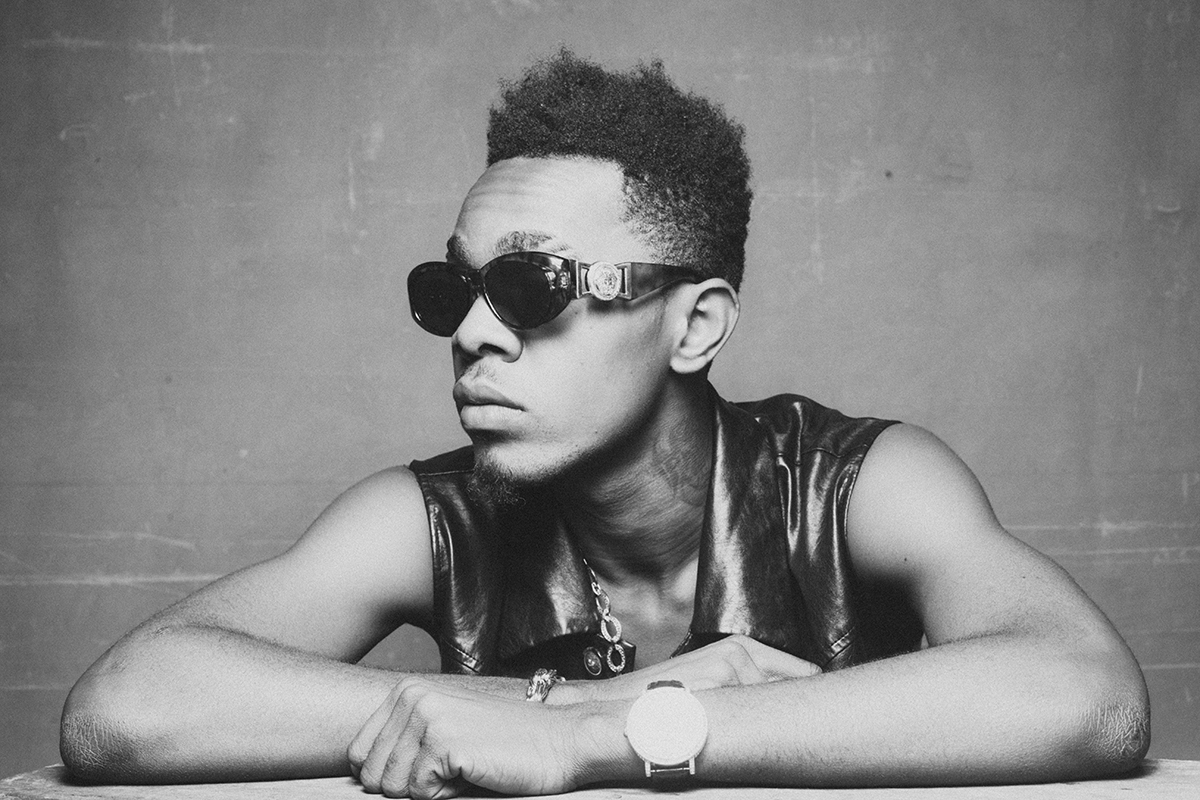 Nigerian reggae-dancehall sensation, Patoranking finally made a really big vocal statement the year 2013 with his hit single Alubarika. Since crossing over mainstream into the music industry with Alubarika while as a protege under Timaya's Dem Mama Records, he got signed on officially to Foston Musik and has released well received singles including the popular Girlie O whose remix featured Mavin firstlady, Tiwa Savage. His most sought-after status earned him features with prominent acts like Seyi Shay on her Murda track as well as a studio freestyle with street-hop act, Olamide titled Bora. Patoranking has also appeared in cameo roles for the videos of other music acts; there's Shoki by Lil Kesh and Runtown's Gallardo – all too popular songs with critical acclaim. Indeed, the sky is his starting point!
2. SEYI SHAY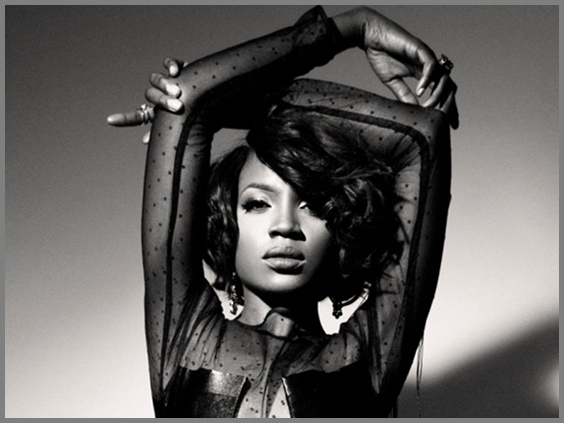 This London-born and raised singer has a record of international gigs that are worth her bragging right. Seyi Shay began her commercial career when she became part of a best-selling UK girl group in 2006, then in 2010, she toured with Beyonce in UK for her I Am… World Tour and later got her own MTV reality show with impressive screen ratings. After some location back and forths, she returned to Nigeria in 2011 following a personal conviction from Sound Sultan. Her debut Loving Your Way began her steady projectile course to the top. Since then, she has released singles that have been embraced with open arms by the music media and it's fans. Irawo won her the hearts of more fans and while we were still reeling from her Ragga Ragga frenzy, she hit us in quick succession with Murda. Ms Shay will be here a very long long time.
3. RUNTOWN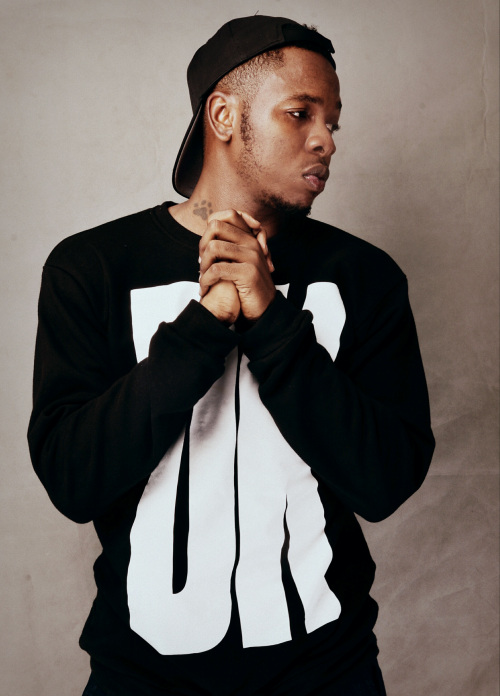 Runtown's career success is like a whoosh in time. With a self-titled debut in 2007 and a brief moment of exile, Runtown returned in 2010 with Party Like 1980. Still, no one really was giving him a fighter's chance till we heard Gallardo in 2014. Gallardo featured HKN lead, Davido and those two hit the correct notes and pressed the right buttons on melodies that have kept him endeared to music lovers and fans. In a short time frame of what now seems like a 5-month comeback, Runtown has paced to the top with a velocity not common to newcomers. His other singles All Eyes On Me, Successful and Domot were received with critical acclaim. Runtown has collaborated with other industry acts like Phyno, CDQ, Timaya, Patoranking, Skales and more as well as a fine selection of producers including T-Spize, Masterkraft and Wizzypro.
4. TEKNO MILES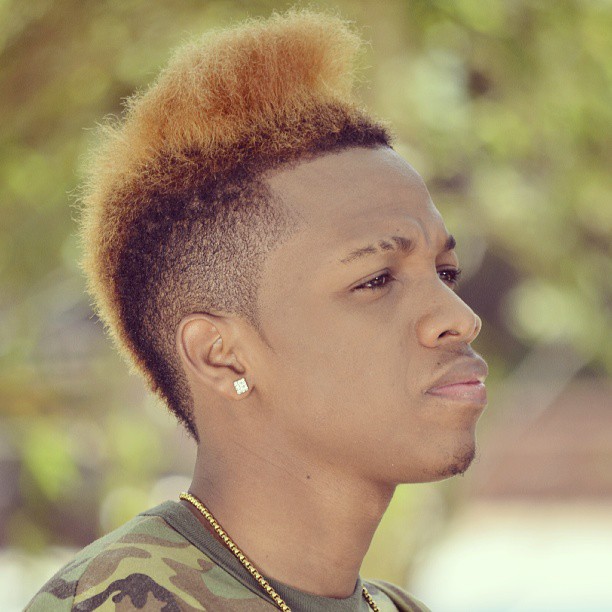 Triple MG's starlet Tekno is now living the star dream. Since his official signing to Iyanya's music management company, he's used the platform to show himself in ways some of us thought impossible. He gathered plenty buzz with his song Holiday which featured O.B.O crooner, Davido and while we began paying him some attention, he raised the stakes with Dance, a track that showed how well he's honed in the music and dance section. He further showed even more prospect in his features on the label's compilation album, The Evolution. The budding act has refused to be boxed in or tailored to one art as he's determined to keep pushing limits by striking a balance in his singer/rapper talent. That aside, he's a song writer, a producer and a dancer.
5. CYNTHIA MORGAN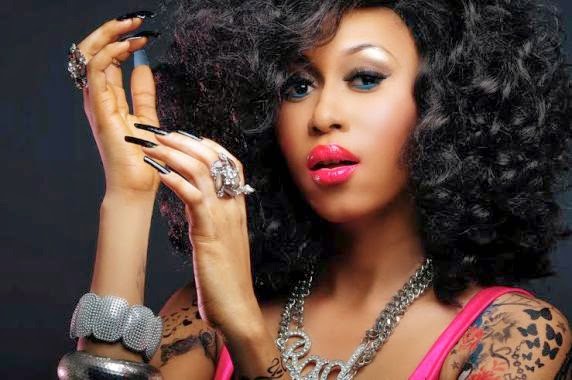 Adding to the shortlist of Nigeria's new school acts in the reggaeton/dancehall category is the pretty-faced Cynthia Morgan. Cynthia succeeded in clinching a record/management deal from Jude 'Engees' Okoye's Northside Entertainment in 2013 after the success of her Kuchi Kuchi single which was released in 2012. Under this new platform she has released Don't Break My Heart, Lead Me On and I'm Taken – songs that have not only created and secured her place in the newcomer category but have also enjoyed rotational play on radio and TV frequencies since they hit the media space. Cynthia also shows her versatility in freestyling when she jumps on beats. No doubt, she is talented and must be watched out for.
6. SHAYDEE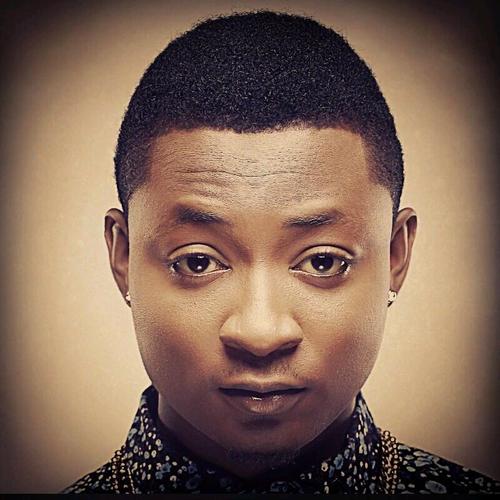 Shaydee boi is one very vocally talented artiste. His nightingale-ish vocals can literally strike melodious chords deep down in your heart. His stint with Empire Mates Entertainment though brief, was very well enjoyed. He blessed us with gyration songs from the label's compilation album such that when the gist about severing ties with the label company filtered in, we soliloquized about what would become of his career. But as expected, Shaydee bounced back from the topsy-turvy affair. He resurfaced with Won Gbo Mi featuring Starboy Wizkid and then gave an early Valentine gift Ti E Nikan. The most talked about of his vocal features will be Seyi Shay's celebrated track Murda where he lent his vocals alongside Patoranking. Shaydee is also exceptionally skilled in the song-writing art, having penned down the lyrics to chart-topping songs by many a-list acts. Overall, this guy so good… he bad like that!
7. BOJ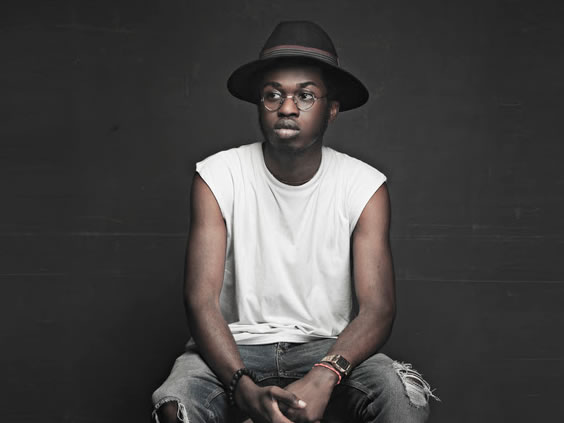 BOJ first attained fame from the popular music group DRBLasGidi. Having connected with his musical prospects, he decided to flag off a solo music career. BOJ possesses a [articular uniqueness to his vocal and music styling. His husky tone gives him a different edge over colleagues in the field who combat with tenors of varying ranges. BOJ's breaking point would be the release of his mixtape BOTM – BOJ On The Microphone where he showed a variety of creative sounds with features from Ajebutter22, Lola Rae, Lynxxx, Efya and more. He's also worked on collaborations with Dammy Krane, Ozone, ODH and Naeto C as well as some cameo features in music videos. He is currently signed to Asa Asika's music management company.
8. L.A.X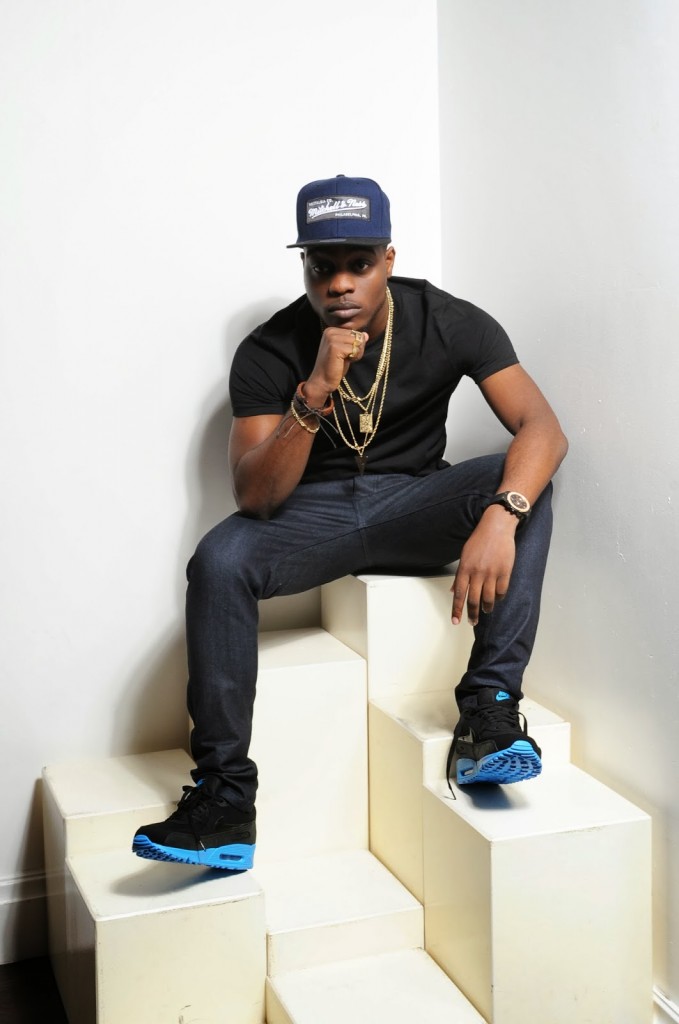 L.A.X kick started his professional career in 2011 when he got signed to M2 Records far away in the UK while juggling it with academics at the same time. He had done songs like Pamurege and Ja Ye featuring Ice Prince whose glories failed to live up to expectation but by 2013, he became Wizkid's first signee to Starboy Entertainment and Caro – his debut feature under the label alongside Wizkid, shot him into beaming limelight. The upbeat track gathered generous buzz and stayed on music/video charts for a long while. The frenzy lingered up till when he released Ginger – another sure club banger tailored after Caro's success and featuring Wizkid. While it seems L.A.X is comfortable with taking all the time in the world to push his career (and with a platform like Starboy), he intends to keep releasing singles with the sole aim of easing himself gradually into the music world. Most definitely, he'll be a force to reckon with both locally and internationally especially with his unique style of music. Afterall, it is said that slow and steady wins the race.
9. AYO JAY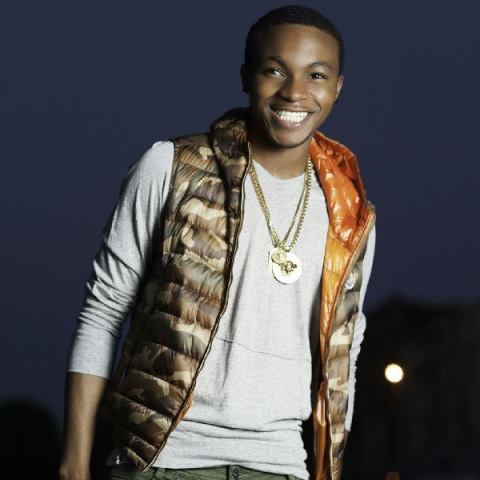 Boy wonder, Ayo Jay is one lucky chap to be blessed with a face and a voice like his 'cos he sure got our attention since he surfaced in the music industry. Ayo Jay joins his other (senior) colleagues who returned from an educational stint abroad to frontline a music career after grueling conviction. His most recent release Available didn't take long before it found it's way to the hearts of many young music fanatics, and because he's had to juggle schooling alongside a budding music career (to which he gave school credence), he may not have an exhaustive roll call of singles and music features but he's been working tirelessly, doing take after take in the studio just to give the fans what they deserve. He's also under Asa Asika's music management company.
10. KOREDE BELLO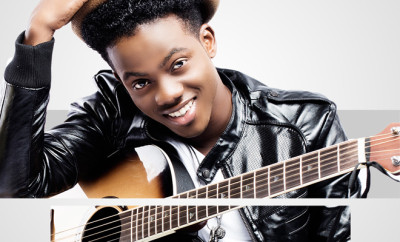 Baby-faced Korede Bello can be described as a long-time newcomer to the industry. He gained some popularity for his patriotic number, I Love My Country which took him on various performing rounds in and around Nigeria. Korede is especially skilled in the vocal and stringing art (he plays the acoustic guitar). Motherluck smiled on him when he met music maestro and production genius, Don Jazzy who in turn recognized his starboy prospects and activated his Mavin status. Since his new era fame, Korede first released African Princess to the glee of his female fans and then featured on the all too popular Dorobucci (not forgetting his "mega superstar" verse becoming fans' favourite) as well as Adaobi with mates Reekado Banks and Di'Ja. We certainly got our eyes on this one and even his Twitter profile can attest to that.
DO YOU AGREE WITH THIS LIST???