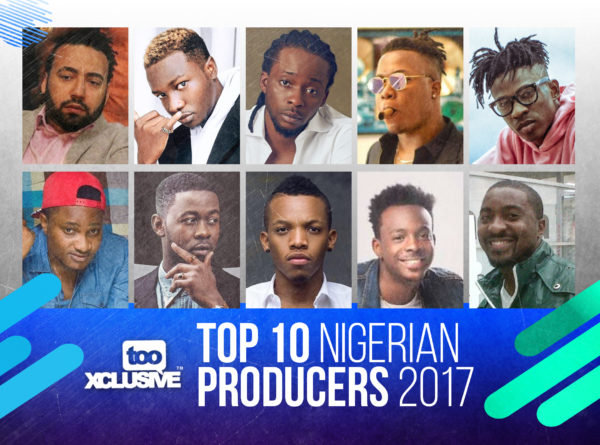 The music this year has been non-stop, hit songs have been popping left, right and centre; and the music industry is enjoying a time of boom. This year, we have had IF, Penalty, Wo!, Living Things, Mama, Come Closer, Juice, For Life to vibe to. This year, we have seen the best of Wizkid, Davido, and Simi. This same year, our sound got heard on the other side, we experienced the wave of the pon pon sound, the infusion of trap music into our sound, even street pop music gained mainstream acceptance and things got better in some areas of our music.
Naturally, we credit our artistes for all the good works, we adore them for meeting our musical yearnings and give them the respect that is meant for the ultimate provider of the music we listen to, but we often forget that without the sound, there is no music. We forget to acknowledge and celebrate the masters of the sound, the lord of keys (not yahoo boys oh) and the brain behind the rhythm – the music producers. To right this wrong, I have made a list of top 10 Nigerian producers of 2017. In ranking the producers, I considered the commercial success of their works, the magnitude of projects they have worked on and their influence on the music culture in Nigeria, for the year being reviewed.
Here is the list.
Masterkraft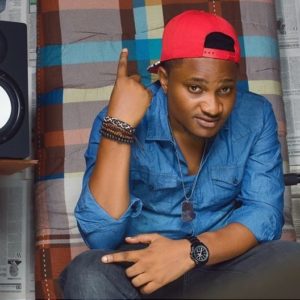 Masterkraft has always been known as a top producer and this year, he did not fall our hand. Again, he showed that the chemistry he has with Wizkid still exists, having produced Medicine and Odoo. The crafts' master is behind a lot of the hit tracks from Flavour's Ijele album and Banky W's Songs About U. He also explored the option of releasing an album which housed hit songs like Indomie, Yapa & I Go Dance. Masterkraft's 2017 success got a boost, as he added jingles like Mayorkun's Sade, Vector's Adurah and Tekno's Yawa to his decent production package for the year.
Young John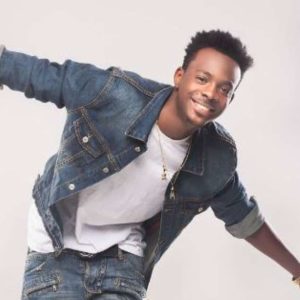 The brain behind most sounds that come out of YBNL is Young John. The wicked producer who has been a trend-setter in the area of music production in recent years, was awarded producer of the year at the last Headies award. He still occupies a leading position on the list of music producers, considering his impressive production materials like Wo!, Baby Favour, Love No Go Die and Living Things. Young John's stock rose even higher with the release of Olamide's Lagos Nawa album, having almost single handedly produced the entire project.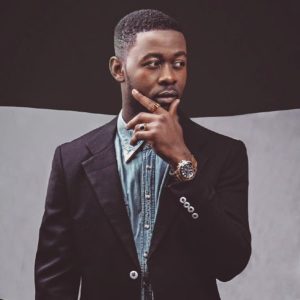 The Wiz of music production and genius of our time. They say it takes a genius to understand a genius, no wonder Wizkid loves to work with the man called Sarz. Sarz is in the class of A-list music producers in Nigeria and this year, he focused on exporting his sound to the international community, having produced songs like Come Closer, African Bad Gyal, on which international artistes like Drake and Chris Brown hopped on. He made other input to Wizkid's export album, Sounds From the Other Side and the songs he produced includes Sexy and Sweet Love. He also produced Niniola's Maradona, which is one of the biggest Nigerian songs in the year 2017, likewise Sicker. Not to forget his credits on the production of Tekno's Be and it all adds up to mean that Sarz has had an impressive year, so far.
Del'B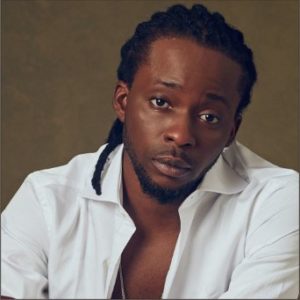 What a low key genius Del'B is. Low key he produced Mad Over You, low key he produced Mr Eazi's Tilapia, low key he produced Wizkid's Craving and low key he found a common sound for Wizkid and Trey Songz to record. Del'B is low key playing a part in the movement to globalize the African sound. In his capacity as a producer, he's pitched in a couple independent singles while contributing largely to Wizzy's Sounds From The Other Side. His most recent credit would be for Runtown's latest single, Energy. In the US, in UK, across the African continent, it's sounds from Del'B that they're vibing to. He is definitely one of the leading Nigerian producers in 2017.
Kiddominant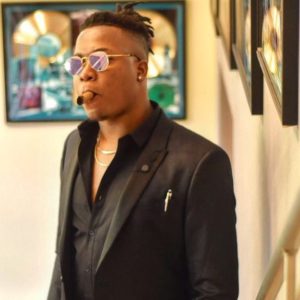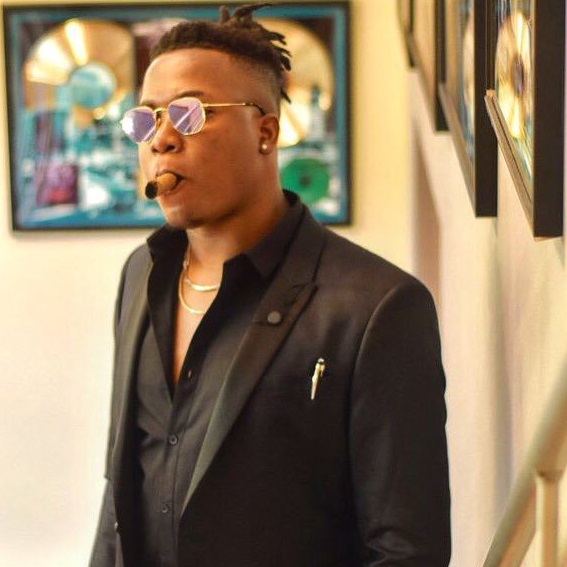 The industry was made to bow down before Kiddominant this year and it was the pon pon sound that the producer used to prevail over the industry forces. His production astuteness contributed to the dominance of DMW in the music industry this year, with some of the best sounds from the label being products of Kiddominant's studio. His magic hands produced Mama and Fall, the gods would be angry with me if I didn't put him high on this list.
KrizBeatz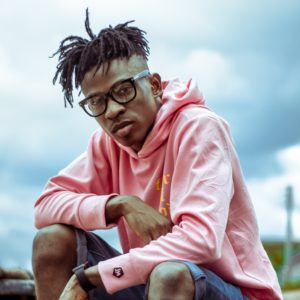 Mr pon pon himself, the master of the trending sound this year. He produced Lil Kesh's Shele Gan Gan and  Skales' Temper that featured Burna Boy; both being sounds that coasted all over the music charts earlier this year. He also hones credit for the production of Runtown's For Life, Seyi Shay's Weekend Vibes and Skales' Booty Language. Among others will include his self-owned tracks, Erima, on which he featured Tekno & Davido, and Boss Whine which had Skales' input. Krizbeatz summed up his 2017 success with the release of the ADM album. If we want to talk about all that Kriz did this year then we might be here a longer while.
Killertunes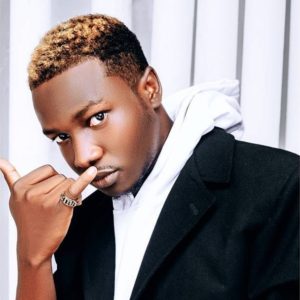 For every praise given to Kiss Daniel in 2017, a shout out should go to Killertunes. Killertunes is one of the secrets behind Kiss Daniel's success; Sofa and Yeba are testaments to that fact. The low profile producer has exercised his synergy with Kiss on numerous occasions and it has consistently produced well-received materials. This year, he stretched his tentacles to produce on album drops from Skales, D'Banj and DJ Spinall, to include the #2 song on Ghanaian music charts by Becca x Mr Eazi, which is titled Number One, and of course Wizkid's trending Manya. Without doubt, Killertunes' trajectory has seen him improve on the previous years, becoming a mainstay in the Nigerian music production scene.
Oscar
Surprised? Don't be. You wouldn't see a smoke, if there was no fire. Oscar is on this list for the brilliant job he did on Simi's album. He could have conveniently recycled sounds on the album but the album came out as a body of work, rich in its diversity, especially in the area of its theme. The credit shouldn't only go to Simi, her producer should get a share of it. He had to be in sync with her to translate and understand all her ideas and conceptual art, and give it fitting sounds. Oscar produced 12 tracks of the 15 tracks on the album, including her uber familiar and massive singles, Smile For Me and Joromi. For some reasons, I had doubted the synergy I had earlier noticed between Simi and Oscar, but it manifested beyond doubt on the Simisola album and that's why he is on this list.
Tekno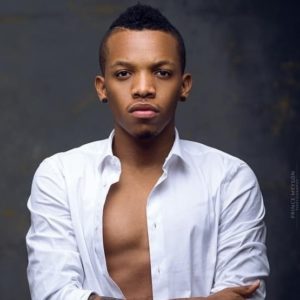 If the list were about top artistes, maybe, he would be higher on this list, maybe. But I'm sure he would have been number one or two on the list of top artistes of 2016. However this is a list of top producers of 2017 and the slim daddy's only significant production contribution is IF, plus his good but not great song, Go. But mainly because he produced arguably the biggest song of the year, Tekno makes this list.
Adey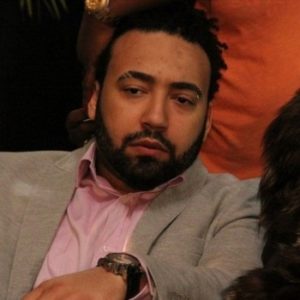 This man doesn't want to hear the word Pon Pon Pon at all but he is a guru of the new school Afro-pop sound that produced Wavy Level and Juice. He wields the power of the new wavy sound like a newly crowned king and he has become one of the most sought after Nigerian producers. He takes production credit for one of the biggest songs in 2017, Juice, and the song is not only one of the biggest songs in Nigeria this year, it is also one of the biggest Nigerian songs in the UK as well. It sat atop the TooXclusive music chart for more than 10 weeks out of about 20 plus weeks since its release, no other song beats that record this year and a lot of its success can be attributed to the sound, which is a product of Adey's brilliance.