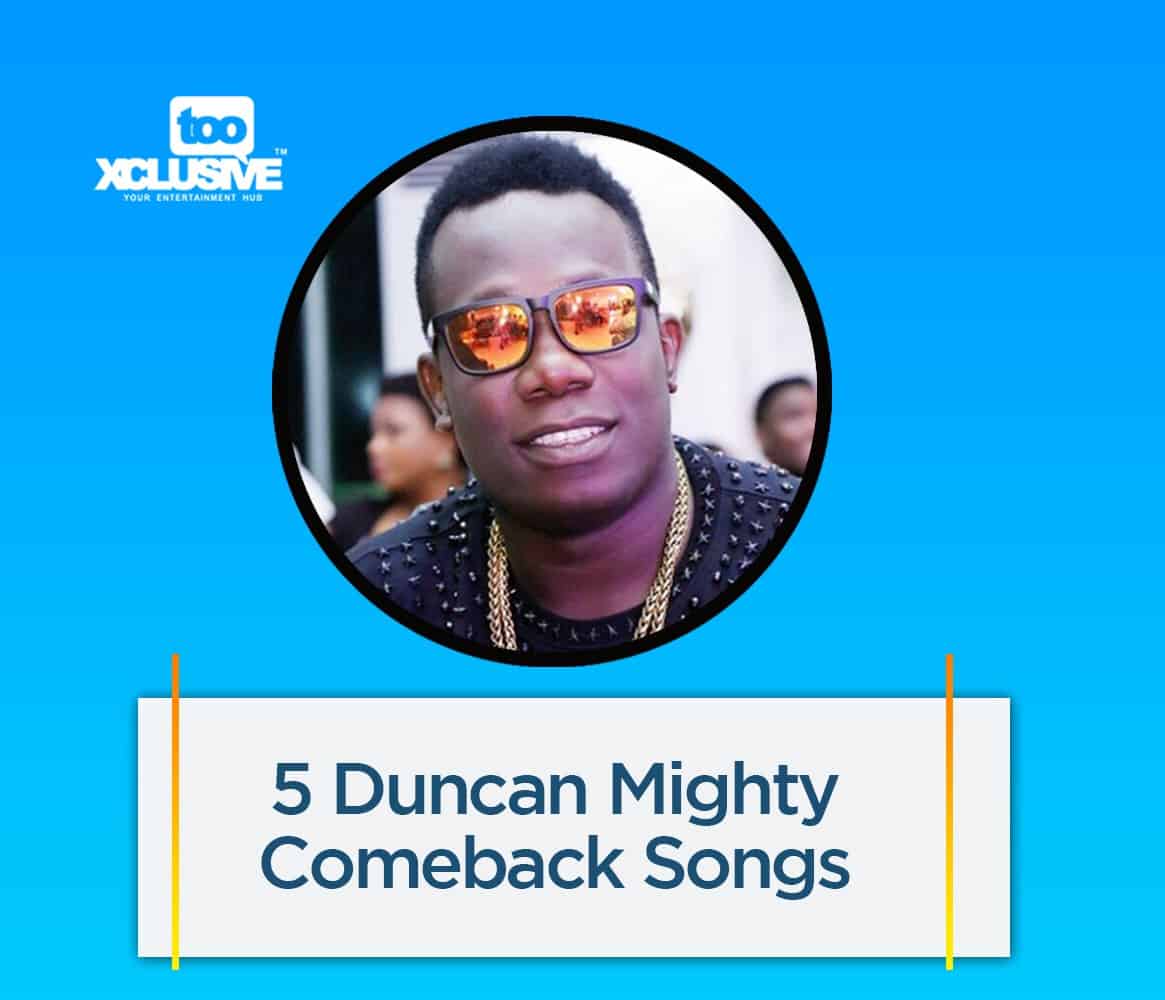 5 Songs That Signifies Duncan Mighty's Resurgence
Duncan Mighty became a household name after the success of his sophomore album titled Ahamefuna (Legacy), which was released in 2011. The album contains mega hit records like Port-Harcourt First Son and Obianuju. The singer grew from a Port-Harcourt famous artist to become a national star, winning multiple awards and titles.
However the competition for the spotlight became intense and new acts like Wande Coal, Wizkid and cohort took centre stage, relegating Duncan Mighty to the backseat. The singer however continued to put out good records. Between 2011 and 2016, he released three other albums; namely Foot Prints, Grace & Talent and Certificate.
Things changed for the Port Harcourt first son after his association with Wizkid produced the still buzzing Fake Love. The success of the song helped Duncan Mighty back to the spotlight, making his unique sound a hot pop property, with artists jumping over each other to feature him. Here are 5 hot Duncan Mighty collaborations that signifies his resurgence.
FAKE LOVE: This song marked the turning point for Duncan Mighty, as it helped bring him back to limelight. He brought his unique Eastern high life sound to the song and with Wizkid's pervasive influence, it became a chart-topper.
BIO BIO: Reekado Banks was next at Duncan Mighty's door for a collaboration. The two met in the studio and created BioBio, which appears to be well-received by the fans.
GIMME LOVE: Superstar DJ Xclusive scored a hit track by featuring the Port-Harcourt first son. Duncan Mighty brought his awesome story-telling musical skill to the record and it was welcomed by fans.
SABI: This is a collaboration by Ceeza Milli and Duncan Mighty, which is honestly a pleasant tune to the ears as Duncan Mighty used his amazing sound to make a hit out of the song.
The long list of released collaborations and yet-to-be-released collaborations establishes the fact that Duncan Mighty is the current pop sensation. The singer has been rumoured to have worked with Tiwa Savage and he was seen in the studio working on a song with Burna Boy and Timaya. The singer who Wizkid described as a legend has become the industry favourite at the moment. Let's hope he is back to stay.
Post by Aishat Ibrahim
She writes via [email protected]