In a male dominated industry, our super talented Nigerian female stars have done well to stand out, becoming some of the biggest names in the entertainment industry, through their talent, hard-work and consistency.Not only are they making waves with hit songs, they are also appreciated by fans and corporate agencies who have invested huge sums of money in endorsement deals with them.
So, with input from some industry experts, based on Vocal Ability, Lyrical Content, Mainstream Acceptability, Consistency, Commercial Value, business ventures and current endorsement deals; here is a compiled list of the Top 6 Most sought-after/Bankable Female Musicians in Nigeria at the moment.
CHIDINMA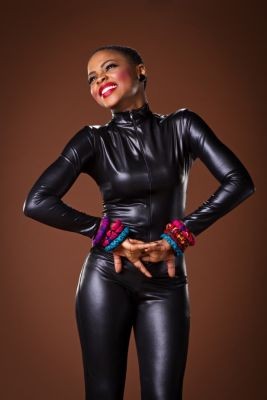 Chidinma Ekile; the unrelenting beautiful singer-songwriter, recording artist and stage performer is the first ever female winner of the 'MTN Project Fame competition'. Since her big win 2010, and single after single later, this 24-year-old star has proven her being worthy of the title.
Ms Chidinma hit it big by debuting the smash single 'Jankolikoko' ft Sound Sultan right after she was crowned. The single 'Kedike' later became her trademark tune, earning her awards after awards including 'Best Female West African Act' at the KORA awards in 2012, as well as earning her the tag name 'Ms Kedike'.
This City People nominated 'Female Musician of the Year' is one star that knows how to deliver songs in a way every class of audience in Nigeria today can rock to.
Following the release of a video for her 'Emi Ni Baller' single, she became the first female musician to peak at number 1 on the 'MTV Base Official Naija Top 10 charts'. Beyond this, her pure talent has made her an MTN ambassador.
---