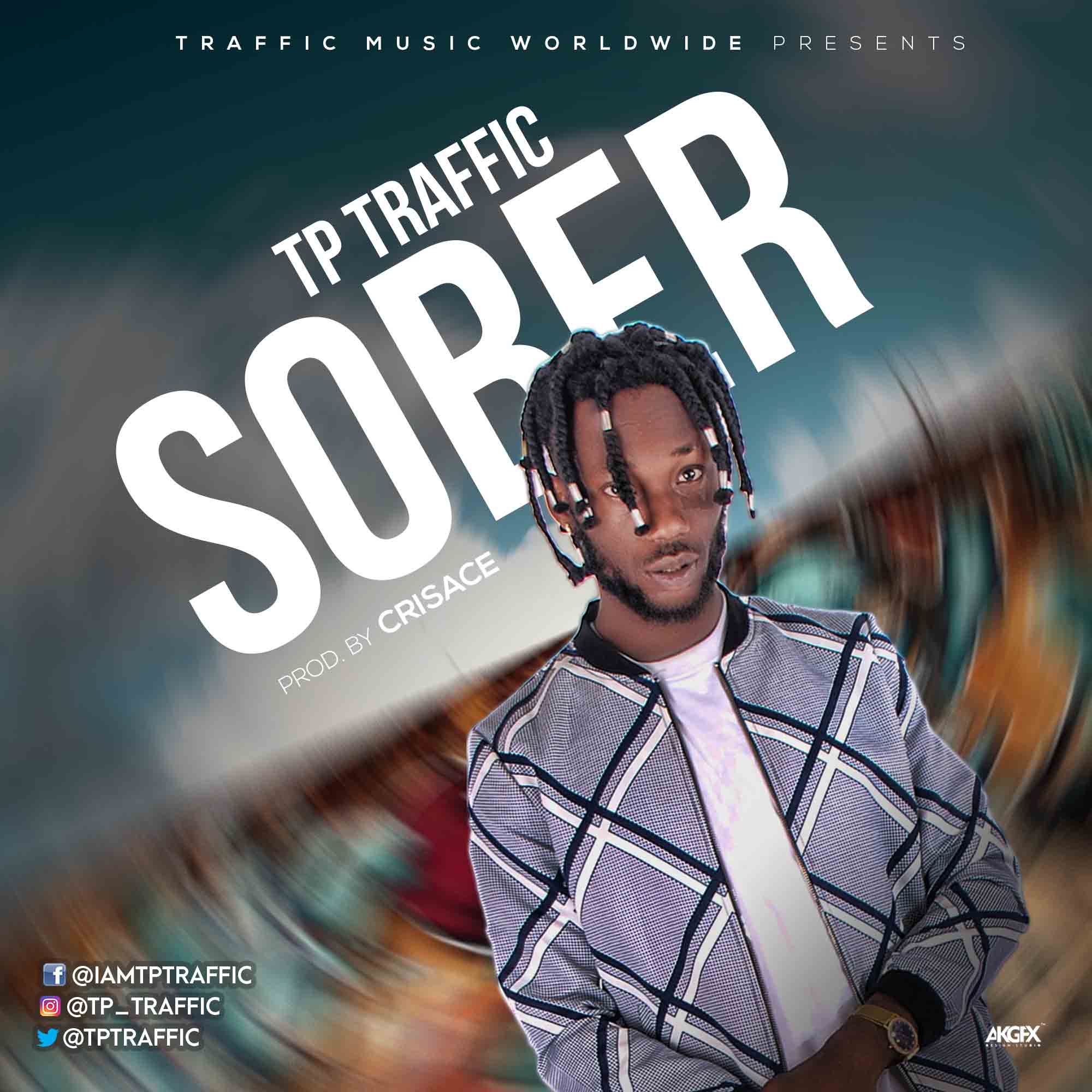 Emerging Music act TP Traffic catches the attention of music lovers digging for new music with his latest single "Sober".
Over a Crisace Andrea production, the Anambra state-born Rapper brags about all the finer 
things in life he wants while he sips and blazes up.
The song opens with TP over a minimal beat, singing the hook Sober/ Sober /Sober //Are you really Sober?/ 
Yes i got the kush /I got the lean/ Lets get it over// before the young rapper hops on a verse with some 
laid back vocals.
TP goes back-and-forth with rhymes and harmonies, delivering lines about "getting high", chilling on a 
cloud 9 and just having fun.