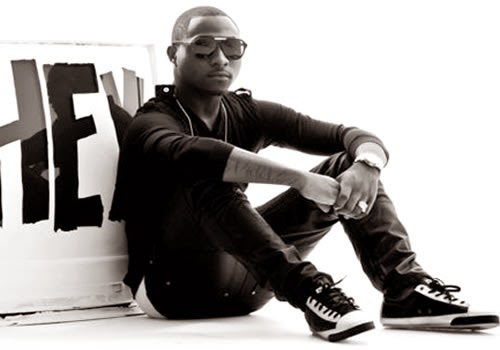 David Adeleke aka O.B.O Davido is no doubt 2014's man of the year. His story is not like the typical grass to grace kind. Yes, he was birthed with a silver spoon but still he's successfully amassed the resources available to him from his wealthy obscurity into fame. Dami Duro his first breakout single, was the wrap up anthem of 2011 and rolled over to a cataclysmic spur in 2012. Every club, party, bash and frat house even, had it on playlist. A week after, the video surfaced and what we saw was a rich young lad who had a bit too much bar to throw around.
Skip to 2014, aside the controversial alleges, his records will include a successful debut album to critical acclaim, label owner/executive for the HKN gang, series of international tours – well sold out, an impressive record of music releases and features (both locally and internationally), not forgetting his musical accomplishments evidenced from his various awards nominations leading to straight unrivaled wins… and the list even continues.
Unarguably, Davido is the youngest and most successful product of the Industry and for more than enough reasons to raise our glasses in cheers to the blazing music star, we celebrate him with our best 5 picks of his records.
Jim Donnett's Top 5
1. Gobe
2. Dami Duro
3. Aye
4. Skelewu
5. All of You
Funke's Top 5
1. Aye
2. Dami Duro
3. Skelewu
4. All of You
5. Ekuro
Jimmy King's Top 5
1. Gobe
2. Dami Duro
3. Aye
4. Skelewu
5. All of You
Let's make this fun. Feel free to drop your Top 5 and please no fighting. Leggo!
---