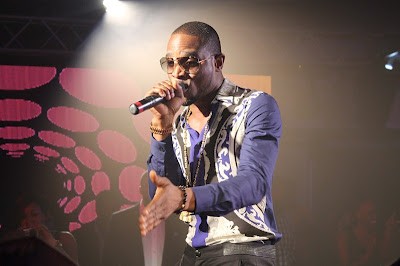 If one begins to count the things that could (or should) be said about firebrand music entertainer, D'Banj, we might run out of allotted time and even resources to. 'Dapo Oyebanjo aka D'Banj is a pace setter, having dictated the trends that many of the industry's new school acts have subscribed to and still abide by. Those trends have formed the basis (to a large extent) upon which career paths in the industry are being built in order to succeed.
D'Banj's biography might not exactly be rid of topsy turvy feats but he's always come out on top re-energized and re-fortified, plus he's never ever willing to stop, always seeking out yet another means to doing more. He's a celebrated and award-winning musician, a global ambassador, world recognized activist and a philanthropist just to mention a few things he's all too known for.
His music especially has become a force with a magnitude that has shaken all of Africa and broken into the international scene. Yes, he's bad like that. And as we reminisce today on all the danceable hits he's blessed this life with, it'll be pretty unfair to do up a shortlist considering that he's one artist with a collection of hits that could produce an entire LP. Regardless, we're constrained to picking out the 5 that does it for us any day, anytime, anywhere.
Jim Donnett's Top 5
1. Mobolowowon
2. Scape Goat
3. Igwe
4. Mr Endowed
5. Why Me
Funke's Top 5
1. Tongolo
2. Why Me
3. Suddenly
4. Fall In Love
5. Oliver Twist
aL Yhusuff's Top 5
1. Suddenly
2. Why Me
3. Fall In Love
4. Oliver Twist
5. Mr Endowed
What are you still waiting for? Drop your top 5 and let's know which song(s) trended the most.
---