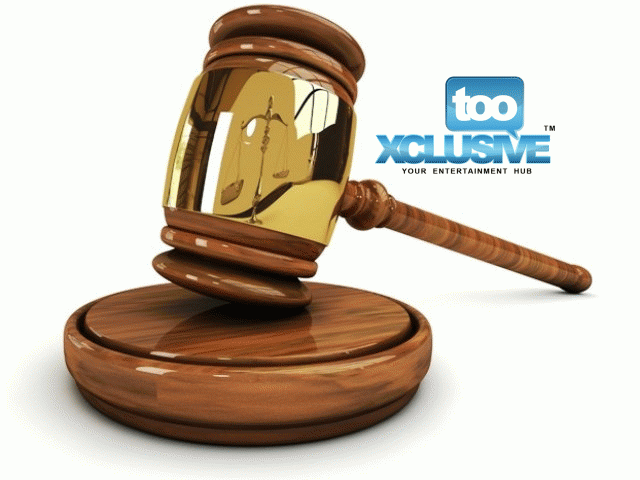 2FACE & WIZKID – DANCEGO (EAU DE VIE)
Jim Donnett's Verdict
Chill. Beats by Sarz on a house beat with legendary 2face and confam Starboy Wizkid? This has gotta be awesome… or so I thought. Perhaps the collabo was just par for Hennessy but from the featured artistes, c'mon way much more was obviously expected. Wizkid totally owned the song and 2face was being such an undertaker but when he chose to be heard, he made himself unforgettable – like the true stuff of a legend. DanceGo is one song that needs up to 2, 3, 4 listens before you begin to appreciate it.
And lest I forget… nuff respect Sarz, you totally cleaned dirt off this beat!
Rating: 3.5
Funke's Verdict
As far as I'm concerned, this collaboration is one of the better ones to come out from the Hennessy Artistry platform so far… asides MI & Naeto C's 'Bartender'.
Obviously meant to be a song for the clubs, Sarz did a great job with the production as the sound came out perfectly, a combination of great beat and superb vocals. Most are of the opinion that Wizkid dominated the track, I think this is because DanceGo is more of a Wizkid kinda song than 2face's. Going by this year's theme of matured premium lifestyle with a blend of young & vibrant lifestyle, they got the desired effect as the track came off as fun with an air of maturity to appeal to both the young and old.
I'd definitely DanceGo to this track and I especially like the way 2face tweaked that catch the vibe & get the feeling part.
Rating: 3

Jimmy King's Verdict
Hmmm what an interesting song to review, I must confess this is one collaboration I have always looked out for. Thank God for Hennessy that was able to bring this two heavyweight artistes together because we have waited far too long for a collaboration from these two great acts.
Let's start first by looking at the beat of the song because without been told you know from listening that Sarz has a hand in it. Something like his trademark if you ask me, he's pretty good with producing African beats mixed with foreign elements. The beat was awesome, not too fast and not too slow but has that smooth groovy feel to it.
Wizkid kind of stole the song; 2face also brought maturity to the song. The song was ok to an extent but it's just lacking in that extra touch which I expected 2face to have brought to the song. Not too bad a collaboration, just didn't live up to expectation.
Rating: 3/5

aL Yhusuff's Verdict
Hennessy Artistry comes with a new song featuring 2face and Wizkid. The song has a nice conceptual frame work. The beat is nice. The two artistes deliver their vocals well. As for the lyrics, it's just there. Anyway, not much should be expected from the lyrics after all, it's not a freedom song neither is it a love song. It's a party song and since I listened to it, I just dey DanceGo! Because na to jolly na eim matter.
Rating: 3.5
TIWA SAVAGE – MY DARLIN
Jim Donnett's Verdict
Tiwa, dear sweet ol' Tiwa… this chic studied jazz music (like can you beat that?) But her vocal choices of recent suggest otherwise. Her stylings are typical and pretty much the same. Same riffs, same runs and even same pattern of pitching. I just wonder. I'm even in deeper wonder on why she'd allow or rather, employ auto tune on her already fine voice? Regardless, she didn't loose that bump and jive feel in the song (which is what we've come to accept now, bah?)
Having said, it's Tiwa though and I love her but this is definitely not another Eminado or Without My Heart… and then Don Jazzy sha, lol!
Rating: 3

Funke's Verdict
First thing that struck me was the repetition. I lost count of the "my darlins". Second is that it seems Don Jazzy's new style is to contribute vocally to every track he produces. On this track, it added a bit of spice to what would have come off as mostly boring.
I'm an ardent fan of Tiwa and I get that she meant to shut detractors up with this song. However the 'my darlins' were too much of a distraction for the actual message to actually get across. On the bright side, if you're not careful, you might catch yourself chanting my darling repeatedly. I guess that should count for something… right?
Rating: 2.5

Jimmy King's Verdict
I have heard many great songs from Tiwa Savage and My Darlin is one of them. I have a few issues with the song though, which I would analyze in this review.
The beat to me flawed the song because there wasn't much creativity in it. The roll in the beginning of the song sounded too local and common. Don Jazzy is a connoisseur in beat making; no doubt he has a bragging right in that field but he should have done something better.
I always love it when Tiwa Savage and Don Jazzy come together to do a song. They always bring this synergy and African feel to the song, just like Eminado. My Darlin is a love song sung in English, Pidgin and Yoruba. Good song writing from Tiwa Savage and lovely backup from Don Jazzy. Apart from the beat which has some little flaws it's a great song.
Rating: 3/5

aL Yhusuff's Verdict
The first 18 seconds of the song I felt I was listening to those Northern songstresses who pour baskets of auto tune in their songs. On the 19th second, Don Jazzy comes in to make me listen for a while longer. On the 50th second, it got better but not everybody can be patient to this extent. Nice song. Good beat. But I had 3 problems with this song. The first is the first 18 seconds on the song. Secondly, it is the continuous repetition of My darling. Thirdly, what is Doro-love? I still have Dorobucci on my playlist and that is enough. But all in all, not a bad track by Tiwa.
Rating: 3
---