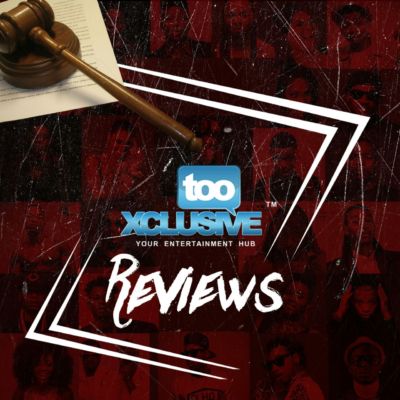 I'm excited to be reviewing these videos because from the moment I heard these songs, I already had a vivid imagination of what they may look like in pictures – of course in light of the standards of Nigerian music videos.
Now let's dig in before I totally lose it, knowing fully well that I may not be able to further contain my excitement on how one of the videos especially turned out.
Someone said Adekunle threw a jab at his industry colleagues by sending a subliminal message to the 'gba gba' music makers with this song. Well, that's gist for another time. Adekunle has been known for very demure pictorial representation of his songs. It almost seems as if hardly any effort is being put in to creating some form of theatrics in his music videos. But this wasn't the case for Ariwo Ko.
The song which sampled on Hindi instrumentals was executed by Adasa Cookey who filled the video with complimenting aesthetics that ranged from graffiti walls, floral backgrounds, a live fire and an improvisation of costumes depicting the Indian music influence. Although it's become quite obvious that Adekunle is one for a life of total simplicity, still it is expected that he act as appropriate to the part (or life) that he now lives. Meaning he could do a lot better at trying to look the 'star' part, which must not necessarily include adorning himself with designer rags and excessive bling. Where the other YBNL soldiers have fallen behind in dropping videos that lacked concept enough to evoke creative thoughts in our minds, Adekunle has held sway, especially considering the fact that this was a huge leap from his last video 'Ready' which was very lackluster in it's overall presentation. Not only does Adekunle need to stick with this new wave, I honestly think he equally deserves some applause for it.
Rating – 3.5/5
I won't mince my words. For a video the caliber of artistes shown and the rep of the director used? This remix video sucked big big big time! It's not like it's a totally bad video though, no! It still retains some potential but a little lot more could have been done, like paying strict attention to particular details in order to salvage the hot mess that it eventually turned out to be.
For such an upbeat song with inducing local kicks that are totally twerk-worthy, the outcome of the video lacked the right energy to sell it. We know Davido is always on form and sometimes goes overboard with his morale when he starts acting like a crazed horse. But sadly, he appeared very tired, very hap-free in his disposition and without any cares to give in the world on this video. And what the fuzz was Moe Musa thinking shooting a supermarket scene with the worldwide act? It showed his very careless and directionless sense. Then Danku… lemme not even get started on that one, he was just some savage everytime he had to appear, which I now felt was even a little too much. They could have just added 'Danku' to the names featured on the song so we finally know what's up. I recommend that you check out the original Wetin Dey video so you become fully aware of everything shxt that went wrong here. Still, there's plenty room for improvement, the parties involved just need to take note.
Rating – 2/5
Reviewed by Jim Donnett
@jimancipation