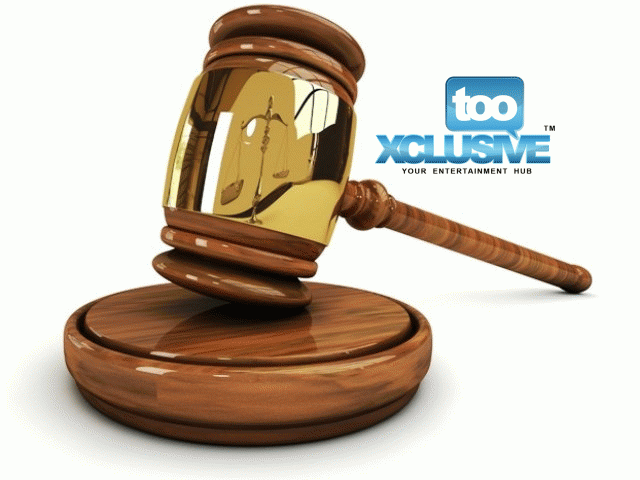 Ok, so who missed us? C'mon! We know y'all did, 'cos we sure did too.
TX Jury returns with their honest abe reviews to two of afro-music singing sensation, Davido and D'Prince. Could Davido be reaching out to a bigger market in this song which features an unusual but yet celebrated African act (even after the multiple award wins)? And then there's something we're hoping y'all didn't miss on D'Prince's O.Y.O
Jim Donnett, Funke and Jimmy King have scratched the surface. Here's what they thought.
Davido – Naughty ft. DJ Arafat
Jim Donnett's Verdict:
Hmmm… this one is sorta tricky as I'm caught in a dilemma of thoughts on what to put down. I'll start with Arafat. DJ Arafat's cut got me wondering what a Sarkodie would have sounded like on the song. His Ivorian flavours added an alternate spice to Davido's stereotype vocal styling (he's whiskey toned – which I like although in an eerie manner), and then Boddhi Satua finished work on the production with percussion that you obviously CAN'T miss. Summarily, it's decent stuff and of acceptable industry standard.
So while I'm of the verge that David needs to start thinking away from the same spot outside the box that he apparently seems stuck in, he's made it clear that his music business is all about getting you to move and groove. So call it noise or whatever you may, Naughty is adjudged by the style preference of his music from fans all over the world. You're sure to have a good time bumping in a ride to this, partying or boogeying down in a club to this.
Rating: 3

Funke's Verdict:
Let me just start by saying I don't believe this was done with Anglophone countries in mind. Rather, I think it would be better appreciated in Francophone countries.
After waiting for his first single for the year (2014), I can't say I'm impressed in anyway by this track. Obviously, Davido is trying to expand his audience which is why I believe he chose DJ Arafat to collaborate with on Naughty. However, I don't think this track will be of much help. Asides from the fact that it's not a memorable song, it didn't sound well put together and came across as a tad too noisy.
Since I don't speak French, I can't say much for content but I'm sure they both could have done better. This song will get played in some clubs…yes but it won't win any awards for sure. Well… win some, lose some.
Rating: 2

Jimmy King's Verdict:
Davido has been very impressive lately with the kind of songs he has been dishing out with very good collaborations and the awards has been flowing from every corner. This song Naughty is an average song considering the fact that this is Davido's first song for the year. I expected something better than this, although it's a club banger but it still doesn't compliment his status at the moment as Africans best Artiste. His previous songs like Aye and Skelewu are still far better than this.
The beat of the song is groovy and danceable but it's lacking in that extra touch to give it a monster hit status. Overall it's an average song.
Rating: 2.5/5 
D'Prince – O.Y.O
Jim Donnett's Verdict:
It is no news that the music art is clearly not the best or strongest suit for D'Prince. Still, he finds a way to shine on all his Don Jazzy produced numbers. Don Jazzy on the other hand whose penchant lies in revealing diamonds from their rough, deserves more credit for his stellar prowess laced in the production of O.Y.O
O.Y.O is a preachy song and with a message that's become quite necessary for the now. But when it comes from a D'Prince, it's almost a bore in varying proportions because he's well known for his releases that speak "I've really got nothing to offer, I just want y'all to feel good" especially with a track record of songs like Ooze, Take Banana, Goody Bag and Ojoro Cancel. I like that he's not backing down or settling for the usual. If others could try to do it, then why can't he too? And if I'm to be honest, his swing at it wasn't half as bad as the many misses we've seen in the industry that come and go. So while you're still thinking that music isn't his calling, don't forget to remember that with proper guidance he's found a way to get us listening and talking!
Rating: 3

Funke's Verdict:
First thing that got my attention was the beat. It had me wondering what D'Prince could possibly have in mind and I must admit I was surprised… pleasantly so.
Seeing as he's been off radar for a while… kinda (apart from Dorobucci) as well as knowing D'Prince's music style, one would have thought he would give us his regular jonzing kind of music which is basically about nothing but gets played in almost all clubs. However, O.Y.O is utterly different. I'd say it's a leap in the right direction because although it passes a clear message across –YOU ARE ON YOUR OWN, the song still retains the fun, carefree swag of D'Prince.
Impressive afro beat, nice production, good content. I guess the O.Y.O slang is back again!
Rating: 3.5

Jimmy King's Verdict:
D'Prince O.Y.O track is actually something different from the norm, in the sense that he tried to deviate from the usual party/hip hop beat which usually talks about money, sex, party and girls. To me I think this song deserves a commendation because of the beat and the message in the song.
Don Jazzy did a great job in cooking up the beat for the song, using all the elements of Afro beat. The song is a wakeup call to those who thinks they have the world to themselves. D'Prince is known for his catchy hooks and repetition which can be seen in this his new song O.Y.O. As long as it's working out fine for him, there is no problem with it. The beat coupled with the message of the song produces a perfect blend.
Rating: 3.5/5