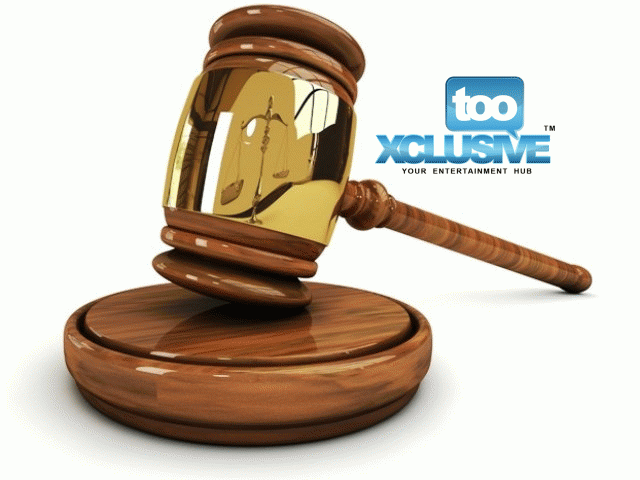 iLLBliss – Bank Alerts (Remix) ft. Ice Prince, Eva Alordiah & Phyno
Jim Donnett's Verdict
First off, a big shout out to iLLBliss who's been championing the indigenous hip-hop genre for time now. The title very well explains the song and Da Suspect on the mix, created a really smooth jam that I'd love krumping to. Illy set the track ablaze with a brazen delivery on the opening hook. I think I echoed 'cha-cha' more than once sef after he did. Ice Prince picked up pace like he was gon' top more gasoline in the flame, only to later struggle with keeping up and eventually losing it with his 'waka-shege-thunder-fire' line. Like, WTF?!
EVVVAAAAA!!!!! Chic baaahhddd as f**k.  She bags my best spot and slinged her shots uber friggin' hot (see what I did there? I gat lines too, lol!) you may need to delay your play speed to pick out her lines clearly. They made serious brain!
Now, Phyno. Some folks would never be able to make out the things he's sayin', many thanks to the dialect bar but he bridges that gap with the frenzy by which he excites a listener's senses via his rhythmical flows. One can easily catch the vibe by just nodding alone to the sounds of his rising and falling tones. Even better, it's an art he's perfecting… record after record.
Rating: 4

Funke's Verdict
iLLBliss definitely knows hip-hop. I can't get enough of the beat thanks to Suspect. Ice Prince's lines were as usual…passable. I'm not even hating buh my girl Evaaaa murdered this jam. Her punchlines, the way she flows, her diction, her style……Did I mention I've got a huuuuge crush on her? I don't understand Igbo buh that doesn't stop me from enjoying Phyno's rap, like i find myself wanting to complete his sentences even though I don't understand shiii.
Ice was the weak link on this track…nonetheless, this is afro hip-hop at its best!
Rating: 4

aL Yhusuff's Verdict
The beats to this song happens to be really powerful and hip-hop-ish which is interesting. The beat just makes one nod and nod, and this is a + to the song. The song is quite nice due to the mixture of the hip-hop beat and the Igbo language which represents the afro culture. This song could easily pass for afro hip-hop (if there is anything like that). Though I do not understand what iLLBliss says but common knowledge makes one understand that he is probably talking about his hustle 'cos of the bank alerts that is repeated in the chorus. Ice Prince does well with his delivery in a blended hip-hop tune but when you get to listen to the Duchess Eva and Phyno, it's easy to conclude that Ice prince was relegated on this one.
Eva Alordiah's delivery is outstanding. Phyno comes in with his indigenous flows which finally spices the song up.
I would say this remix is far better that the original version due to the addition of different flavours from the featured artistes. Bank Alerts is a wonderful song, personally I found no faults in it.
Nice job!
Rating: 4

Jeremih – Don't Tell 'Em (Afro-Remix) ft. Wizkid, Ice Prince & AKA
Jim Donnett's Verdict
'I f**k her once and I let her go, and I don't let nobody know…'
The heat came in a pressure rush the very moment Wizkid opened his mouth to lace his patua-esque vocals on Jeremih's remix. This kid never lost it, he just has a thing for alternating his forms, and on this joint, he came fully armed with all of it. Generally, the x-rated nature of the song will get you ducking down. Can I also say Ice Prince has a thing for alternating forms too? Well, not quite. Unlike his dismissive delivery on Bank Alerts, he slayed with his contemporary rap style on this remix. He really should stick to this form. AKA's lines sounded like something Jay Z would have written for a Beyonce pop hit. Y'all get my point with that, yeah? I'm equally of the opinion that he's perhaps one very underrated rap act, globally. He's so good and it's terrific!
Ok, now can some gals get low on some twerking sh*t to this beat? *drops mic*
Rating: 4

Funke's Verdict
The original version of this song was in one word…. dope! Therefore, I had very high expectations for this remix and boy was I surprised. Lemme start from Ice Prince, lately he hasn't been too impressive with his wishy-washy punchlines and all but he definitely brought IT on this track. Maybe he should stick to this style and leave his aboki bars behind bars. Next AKA….. now this is one sick rapper ( plus he fiiiine too…LOL). He went hard on this one and he came out tops. No hype whatsoever, AKA is definitely one to watch out for.
Last but not the least, Wizkid. We've got a love-hate relationship I think, cos just when I'm ready to move on he pulls me back one way or the other…EVERYTIME. From the deliciously raunchy lines he added to this mix ( I kept cringing) to his voice, though i think he should watch it….he was pure fire. Infact, as far as I'm concerned he was the afro in this remix. Ofcourse I've gotta give credit to Jeremih for bringing the song in the first place. I'm still in love with his voice.
Rating: 4

aL Yhusuff's Verdict
Wizkid is certainly a Starboy. Wizkid adjusts to the beat still retaining his afro flavour. The delivery doesn't fall below par. Though some lines in his lyrics are X-rated so I guess his lyrics should be rated 18+. Ice doesn't disappoint as he goes all hip-hop on this leaving his aboki flows behind. AKA murders the beat. His delivery is on point. I think these acts made a wonderful match on this afro remix. Not a bad combo as they all deliver perfectly well on the beat. If you listened to the original version then you can attest to this.
Rating: 3.5


"TX Review: iLLBliss – Bank Alerts (Remix) ft. Ice Prince, Eva Alordiah & Phyno + Jeremih – Don't Tell 'Em (Afro-Remix) ft. Wizkid, Ice Prince & AKA", 5 out of 5 based on 1 ratings.
---