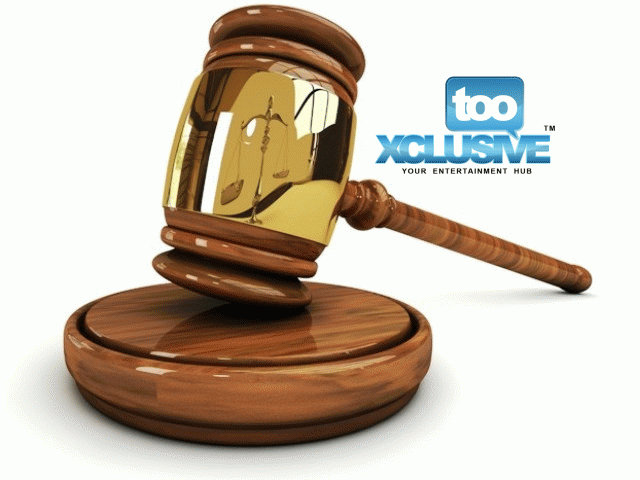 Call this the "Comeback" week. Two of Industry's award winning and celebrated acts made breaking comebacks. While one was the most anticipated release of the week, the other hit us hard and unexpectedly too. While we're still reeling from the after effect caused by their hot frenzies, the TX jury have subjected them to critical review.
M.I – King James
Jim Donnett's Verdict:
You know with all that hullabaloo about M.I quitting the industry, I honestly thought I was going to wake up the next morning to hear he pulled a Beyoncé on us and dropped The Chairman album. Well… save for that, what we got was King James.
Wow! Can I say that again? Wow!!! What better way to reintroduce yourself from a musical hiatus than the way Mr Incredible did on King James. With fuzzy vocals, plenty sass and lines that'll get you screaming "woooaaahhh" M.I finished work on King James reclaiming a throne that he wasn't exactly unseated from while throwing his weight around as Naija's best rapper alive (BRA – no offences to Phenom) …and don't even get me started on the electro/techno feel of the music instrumentation, M.I's King James is a fine brag and it's worth every word (and sound) of it.
Rating: 4.5
Funke's Verdict:
"And all you rappers I'm back… You're dead!"
That's a challenge if I've ever heard one. He's definitely got that Kendrick Lamar kinda attitude going on (remember when Kendrick vowed to lyrically murder all the upcoming rappers back then?) complete with the lyrical prowess and sic* flows.
The self-proclaimed 'King' known for his grand gestures chose to premier this single at the same time in 70 stations across 4 countries (as I heard) *whew* He sure is ready! For what though? Yes his punch lines are still deadly, he's still got lyrics, superb vocabulary, I know he threw shades and that beat was off the chains but at some point it just became noise. I'm having a hard time deciding if it's because it sounded like the beat was overshadowing his voice… or I just got tired of listening to him go on and on about M.I – best rapper alive? Not quite.
I mean really… Obviously you need to have a healthy ego to survive in the rap lane but it's already been established that he's a 'Chairman'. I'm ready to hear something more. A decent track yes… just not spectacular enough for a comeback. This sounded like an intro. I just hope he's saving the best for the last.
BTW I know we're gonna get flooded with rappers jostling to respond to his challenge… good luck with that. LOL!
Rating: 4

Jimmy King's Verdict:
MI is back for his throne. The throne he once had a claim to as Nigeria's best rapper. After waiting for too long after the release of Chairman which we all thought was to usher in his anticipated album but instead he had to wait a year for the release of King James which is off the Home Coming EP.
If you are a true Rap fanatic you would agree with me that MI did justice to the song.  MI is known to be a lyrical rapper and he proved just that in King James. MI went hard-core in this rap song, though he was still able to produce good content that his listeners can relate to. The hook of the song is kind of noisy because its overshadows the lyrics which was sang in patwa.  MI lyrically killed this song which I guess he used as a warning to all them rappers who are falsely holding a claim to the throne.
Rating: 4/5

Faze – Your Daughter
Jim Donnett's Verdict:
It's like these "coffee breaks" do a lot to refining and polishing up the music artistry of Naija's fine acts. Faze's Your Daughter clearly shows he's hopped a ride on the commercial music band wagon. The track opens with local kicks and 808s that suppresses you to some beat-bumping movement. He laces the afro pop joint with alluring vocals while extolling the qualities of an omo mummy. Quite a decent comeback for one who joined the league of has-beens and that's all that there is to it.
Faze's voice is (still) amazing. He's been off the music grid like 5 or so years now but still he doesn't sound one bit rusted. And with Your Daughter, he leaves plenty to be expected of him and his revamped music career. Hopefully, that Refazed album would be something worth talking about whenever it hits the music media space. So welcome back Faze, but like my primary school teacher would write, "there's PLENTY room for improvement!"
Rating: 3.5

Funke's Verdict:
WTH???  That was my first thought when I listened to Faze's Your Daughter. I mean, for a comeback this is so not what I was expecting.
Fine it's got a nice beat and the guitar was a nice touch. However that's all there is to enjoy in the song. For an artiste like Faze this is below par. It's quite easy to get carried away by the beat of a song and label it 'sweet' even though there's no content which is exactly the case with this track. Also, I'd have loved to hear him tax his well known vocal abilities… just a bit. Everybody is going commercial these days *sigh* Of course he still sounds good but any random artiste could have done this.
Don't get me wrong I love Faze and I'm sure glad he's back. I also think if you listen to this track repeatedly it'll grow on you… maybe. I'm just going to keep my fingers crossed I think.
Rating: 3

Jimmy King's Verdict:
Faze has been away for a very long time but he always has a way to create a very good come back. Faze is no doubt  a veteran in Nigerian music industry and he is a bundle of talent and also a great songwriter.
Your Daughter is a beautiful track from Faze. He decides to come out with a more groovy dance track. The drum roll in the beat and the kick gives it that electrifying feel. This song is one of those songs that would eventually grow on you because of the chorus which is simple and is easy to sing.
Rating: 3/5

Do you agree or do you AGREE? Share your thoughts and possibly ratings too.