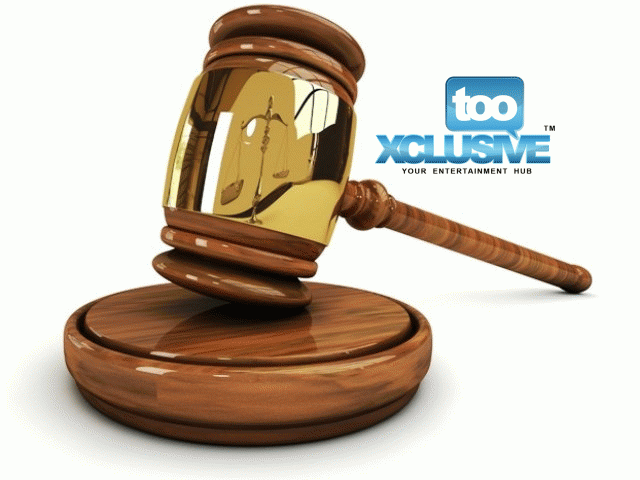 From Ice Prince to 2Baba, Banky W, Emma Nyra, Patoranking, MI Abaga, Mr 2Kay and Ycee, this week alone has recorded a very high influx of music material released by industry weights. This TX Review profiles 2 hard-hitting comebacks (back to basics, actually) that we've most certainly looked forward to in earnest, and as such, they tarry our excitement in ways that fail to wane.
Switch bxtches. The king is back.
My most interesting thing to note about this new production is not unconnected with the fact that I finally got that famzing bonding privilege with MI and away from musical expectations which we dwelled a bit on, he's actually a very jolly good ol' sport. But I didn't think I deeply fathomed until this release. My friend, Micah had to ask me if this was the same guy who was rhyming with toothpaste? The excuse we make for him now is that he was in an experimental phase and if you can permit my saying, anything 'afro', going by the perpetration of our music industry, can otherwise be in proper relation to insipid (pointless).
"Everything I Have Seen" is first a potpourri of thoughts, unspoken words and hidden feelings that clears doubts and puts a pin in the lip servitude on the creative rap persona of MI. Second, it's a point-blank representation of his never lost rap prowess which has been expressed in his usual mode of literal, direct, cryptic or subliminal meaning. It also dotes on his adept ability in creating flow patterns that involve the use of word juxtaposition that are governed by an impact of rhythm and laden with voice tones on each lyrical outro.
'…niggaz think they landed now they tryna own the acre
I'm just watching from above as high as a Jamaican
Jesus see these rappers, watch them all forsake 'em
Peace I wish upon you though, as-salamu alaykum…'
Third, the demure approach employed in the hip-hop production exudes a presence of it's own, giving the listener a belonging feel. Like you're right in the midst of the orchestra with sounds stemming from end sides of the ears to the brains and heart thumping in procession of the soft beats. Thus, I stand corrected (although not apologetic) on some of my notions presented aforetimes on MI considering they were inferences based on timed happenstances. Regardless, I'm enthralled to hear again, this rap rabbi whose memories on the music we so thought to immortalize. Looks like Illegal Music 3 is a heavy tap on the door that expunges filth from the past and ushers in a fresh wave of properly tailored newness.
All hail King MI, the young Denzel!
Rating: 4.2
Oh holy shiiiii… Banky W is singing again!
You know, this I am not even a rapper thing was one shot that really worked well for Mr W. He made us miss his velvety tenor so much that some of us stopped tripping over the fact that he could hold his own on 16 bars by managing to stay composed with an arrangement of words (sometimes, badass lines actually) spun over these bars. We'd started to hate it. Really hate it. So when that Chidinma collaboration surfaced, it was like heaven had answered our prayers for the R&B roller to start singing again. I humbly bowed in obeisance of this ever faithful and unchanging God who made this happen.
Not only am I a fan of reggae and Banky W and Masterkraft, these three favourites in my life just had to come together all at once to give a treaty that has been waited for almost all of time. Made For You was the end result of these musical factors reacting together – Suka Sounds being the catalyst in the mix (Chemistry students will understand this). Banky sanged the hell outta this song like he had been starved of his vocal genius for sometime now. I can hear all the parts coming together; the floor tomb kicking hard and intermittently, the buzzing sounds of the bass strings, the airy percussion, Banky W expending vocal effort (he ran marathon adlibs on alternating octaves), how the lyrics are in perfect sync like a poetic piece and how all the melodies from each musical part harmonize into one very beautiful love symphony.
At first listen, I was like how dare Masterkraft sample a sound off one of Flavour's reggae tracks but I'm glad to finally realize that I was wrong. This is entirely new, it's different, and it reminds me why I shouldn't ever dare think of stunting on Mr W, especially with that voice. Moreso, the music offering couldn't have come at a better timed venture – Valentine!
Rating: 4
Reviewed by Jim Donnett
@jimancipation
---