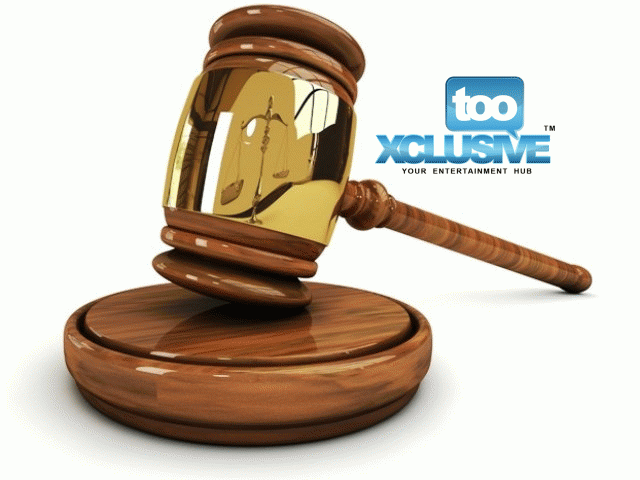 We're dealing R&B cuts on TX Review this week and we pitched our tents with two of afro R&B's finest vocalists  – Iyanya Mbuk's Story Story vocally assisted by Oritse Femi and 2face prodigy Joe El's Hold On with vocal assistance from his very own mentor, 2face Idibia.
WIN or win? Let's see how these tracks fair from a weighted score of 5!
Iyanya Ft. Oritse Femi – Story Story
Jim Donnett's Verdict
This has gotta be the most unusual of music collaborations. There's Iyanya and then Oritse Femi. I wondered, how would these two make it work? How are they gonna bring it? But hey! To my surprise, they brought it good and quite decent too on the mid-tempo flavour-inducing cut. Like the typical story telling style of our childhood, they both lip about non-relative issues thereby making it difficult to find the pivot upon which this track was spun.
Iyanya has become quite a lazy vocalist though and while he did try to pull off some highs here and there, they were close saves especially with his sonorous melodies and harmonies that one can't ever miss. Oritse brought some energy to the track with his signature lyrical delivery as well as the finesse nature of his local dialect. Overall, it's good afro R&B stuff… industry standard though just not the record breaking kind.
Rating: 3

Funke's Verdict
This is one interesting mix. I mean… finally! My fingers have been crossed for too long and boy am I glad to uncross them. Apart from the beat which goes straight to your blood stream, the production was close to perfect. Iyanya's waist whining Makossa beat was put to good use on this one together with a calm Soukous feel that would get even the older generation nodding their heads in approval. Oritse Femi spiced up this track immensely with his music style and voice. Musical Taliban indeed!
The message of the song was lost on me….almost. Content wise, the track left a lot to be desired. One would expect more lyrically from Iyanaya. However, its melodious tune made up for any shortcomings. Wonderful instrumentation I'll say. The brass lines and guitar outro added a nice high life flavour.
Rating: 3
Jimmy King's Verdict
I never saw this coming, Iyanya featuring Oritse. The two have different styles and are unique in their own different ways, yet they were able to pull it off creating something nice. The song has this highlife feel to it and Oritse Femi doing his trademark style infusing pidgin and Yoruba while Iyanya actually drifting from his own style. The beat seems very easy for Oritse Femi but Iyanya wasn't that bad it's just isn't his style.
The beat actually reminds me of Joromi by Sir Victor Owaifo. The chorus is catchy and it's easy to sing. The song actually talks about different things can't really pick out what the theme of the song is all about. Anyways it's a good song .
Rating: 3/5
Joe El Ft. 2face Idibia – Hold On
Jim Donnett's Verdict
What's as good as having 2face Idibia on an R&B joint? You guessed right! That'd be having 2face Joe El on the same joint. Ha!!!
Without haste, one 2face obviously did way better on the track than the other. I think it was Idibia though, it just had to be him. Tubaba's pidgin has this sweetening accent and sensation that just tingles when you listen to it. Like a smart mentor that he is, he allowed for his mentee to take some shine regardless of the fact that he is the legend. Joe El whose 2face makes it hard to differentiate from the real 2face tried not to push his mentor around with his weight. He played it too safe in a bid to respect the venerable feature on his track. I thought it wasn't his best offering and at some point you'd think it was actually Tubaba's song. Joe El could have done better. Still, if it's not 2face… it really can never be like 2face.
Having said, Nigeria's Benue State undoubtedly has produced some of industry's vocally savvy acts. There's the legendary afro R&B king, 2face Idibia, then there is Project Fame 4 winner and pitch mistress, Monica Ogah and now, 2face mentee Joe El aka el suave.
Rating: 3.5
Funke's Verdict
Finding out Joe El had collaborated with Tuface, It was real easy to point out how many things could possibly go wrong considering his struggle to attain relevance inspite of his amazing physical and musical similarity with said Tuface. However, Joe El it seems decided to face his biggest fears by enlisting the help of who is considered his greatest competition in churning out what I'll call a pretty decent track.
Passing a message of hope and forbearance, these two Benue men have produced the kind of song you never get tired of listening to. Without overshadowing Joe El, Tuface did his thing and once more proves why he's regarded as a boss. Nice instrumentation, strong message, handsome men… I really didn't see this one coming.
Rate: 3.5
Jimmy King's Verdict
This is definitely the most anticipated collaboration due to the similarities of the two musicians. Apart from his physical looks Joel also sounds very much like 2face. No wonder bloggers couldn't wait to get a hold of the song before its official release date. If you have 2baba on your song, you definitely know that that song must be dope. I love the intro greeting they did using their dialect (Idoma) it's cool.
Nice soulful beat with the acoustic guitar melody at the background of the beat. They were able to directly drive in their message with the beat. Everything just blended well and I like the message of the song which tells us to Hold On and Be Strong. 2face is always music is always rich with good content and he did just that in this song. Joe El also did well. All in all it's a great song.
Rating: 4/5
Share your honest thoughts and possibly your own ratings too.
---