Although Mummy Jamal's album, R.E.D may have been some of the things we honestly didn't expect from her, especially since after natal events put her on a hiatus, it will be hard to deny the fact that her management successfully crafted a winning comeback strategy. The good thing about the album is that it grows on you with time (which is what music is actually supposed to do). It contained songs you can enjoy for different seasons and occasion. If you wanna pray, go high streets, stick it to the haters, just be yourself, dance like you ain't got no troubles in this world and even turn up, this disc gat you!
Tiwa Savage literally used her gift of a voice and knowledge of the creative, yet technical art form, first – to say sorry that she had to be away, and then to make up reasons why she deserved to be missed. So since the release of this new record titled "Bad" and featuring the Starboy lord, Wizkid off the deluxe edition of her sophomore album, it drew my attention to 3 major highlights… and I wanna share them with you!
TIWA SAVAGE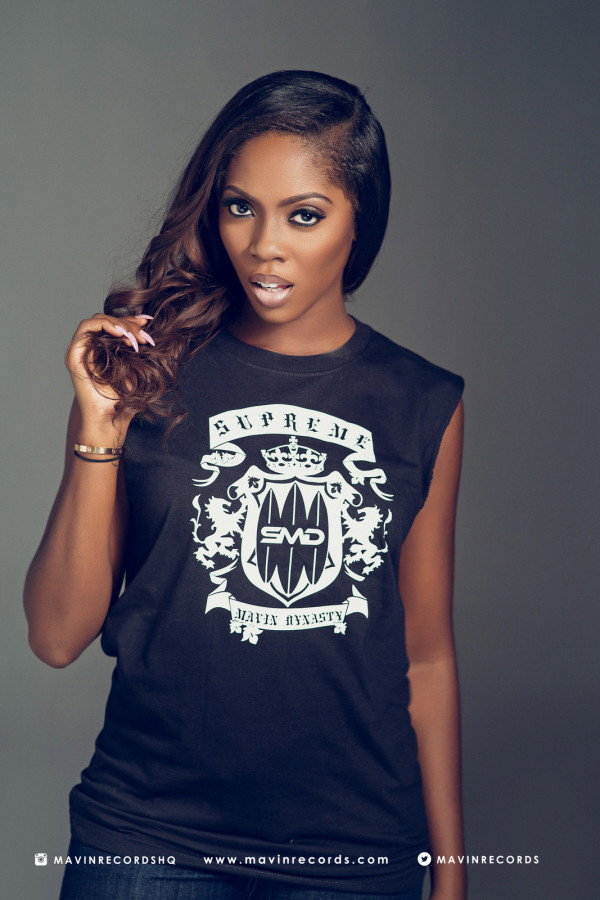 Mami can sing! Like that point can't be over-stressed enough, right? I know. And her mezzo soprano covers an impressive range of octaves that can send chills down your spine. The brain-bursting part is not how much of an impeccable slayer she is at her vocal art; it's how she applies her crazy range with tricky dynamics that do not always have to include pitching and belting high notes to impress on her records. Tiwa is a graduate of Jazz Music from the Berklee College of Music, USA, which has otherwise been adjudged as the most technical and difficult form of this creative art (music). It is the platform on which legends like Louis Armstrong, Billie Holiday, Ella Fitzgerald and Nina Simone were raised. Our very own legend, Fela Kuti happened to be one of the few modern innovators of this practice, and this smooth jazz style has equally been adapted in music heard from Sade Adu, Michael Bublé, Jill Scott, Anita Baker, Kim Burrell, Beyoncé and of course Tiwa Savage.
So you see the trend? It's not hard to spot but it certainly isn't an easy one to undertake. Seasoned musicians and vocalists will know exactly what I'm referring to. Regardless, a good music ear listening to Tiwa Savage, never misses how she manages attacking some of her verse lines and hooks with mad harmonies that sometimes run into minor notes. Mami bad… better than bad!
WIZKID
Sometimes I have to wonder who this guy must think he is. Have you ever heard Wizkid mess up any feature? He's so frigging good at it that he never leaves you any room for thinking otherwise about his collaborations. Even more riveting, is the adept order of his music versatility. An uber stylish switch-up of his creative craft that allows to apply himself as catalyst on any song formula spanning a variety of genres in afrobeats, (afro)pop, EDM, dance hall, high life, R&B, trap, hip-hop and reggae. Whatever the case, you can bet your crisp benjamins to find Wizkid there and his light tenor (with post-transitioned vocal styling) ready to murder the beat. Thus, Tiwa's latest release "Bad", adds to his overflowing list of epic vocal slayage from works done by his colleagues.
Will it ever be possible to extrapolate Wizkid from his chemistry with lewd lyrics that have everything to do with the natural giftings of a belle? Simple, no! But not only did he shelve that famed eponymous person for an articulate modest self, his vocal assist on Bad starts barely a minute into the song with adlibs and chants on Tiwa's verse before entering his higher octaves to expend appreciable vocal effort on his lines which clearly was intended to stick it to the naysayers. Indeed, he topped that off with his fashionably rare flavours in music by coming through with very hot stuff!
P2J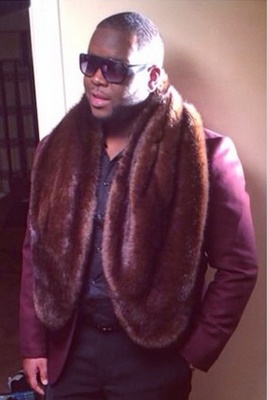 More times, the industry basks in an over-hyped brandish of the Don Jazzies, the DJ Coublons and Young Johns, basically producers who have managed to reign supreme using their knowhow of maniacal designs in music that have become widely celebrated and most-sought after on various career turfs. You should gladly add P2J to that list – not for the over-hype of course, I mean he's also deserved to be brandished – especially from those of us who refuse to be stifled with all the Jazzy sounds off that R.E.D album (not like his productions were any bit bad though, no!)
P2J's knack for new sounds has stood him out from his colleagues back at home, and put him in association with diasporan artistes whose intent reside in lacing the international scene with traces of culturally rooted sounds originating from inside Africa. And his dynamic take on the afrobeats genre was advanced with a relishing effect, the way and manner he styled up Tiwa's "Bad" – he kept constant, the original template of the genre based on the context of rhythmic sounds and beat count but didn't entertain any restriction in exploring modern instrumentals in electronic synths, horns, hyper-resonant tympanic sounds and curt riffs from a bass lead guitar. If P2J didn't make the beats so endearing to the auditory faculty, it is possible that we may not have enjoyed Tiwa and Wizzy's musical genius as much. P2J made Bad to be a winning track right from the sample sounds of the metal gong and snare roll-kicks of the first few seconds. #SOUNDIT!!!
Written by Jim Donnett
@jimancipation