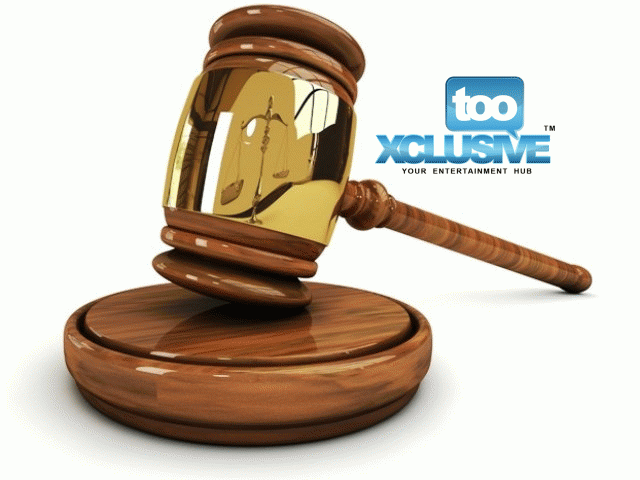 Jim Donnett's Verdict
Shiga is creatively inducing, with sparks of humor done to absolute moderation and capturing the flirtatious nature off of the song's title. It wasn't too much and it wasn't lacking either. The picture looks quite expensive too, like no cost was spared… many thanks to Ms Lawani who brought her modern fashion and style genius to full bear. Speaking of which, she's shown interesting prospect in her video direction prowess with this debut gig.
And I'm definitely sure I ain't the only one asking where Toolz was. She would have been quite the sight for Shiga video.
Rating: 4

Funke's Verdict
A very sharp and colourful video… I'm impressed!
There's lots of positive things to say on this one, from the infusion of fulani attires into the video to the storyline which was really quite creative and surprisingly witty thanks to Vector and his pal's antics.
My my, did that lady have curves!! I'll say we got an apt description of Vector was singing in the video. BTW… Whatever happened to Toolz? Afterall it was Vector ft Toolz. Nonetheless Shiga was fun to watch and it entertained me till the last second.
Rating: 4

aL Yhusuff's Verdict
When it comes to the picture quality, this Toyin Lawani's directed piece is exquisitely high and this is a factor that would make you want to prick more into the video. The plot of this 'Shiga' video is quite comic and could get you easily glued to the screen. The Hausa – Fulani dancers come in handy because the song has some Hausa feel in it and the dancers stand as a relationship between the language and the song. The star vixen who is massively endowed from the behind adds some sultry flavor to this video.
The director should be applauded for the management of scenes or locale (anyone which suits best) but the one problem I do have is the limited creativity in the video because from the song the video is easily imagined no mind blowing stuff.
But all in all, Toyin Lawani did a great job.
Rating: 3.6

Jim Donnett's Verdict
Okay, so I was already applauding the crew's joint effort in not pulling off a shoki move for a shoki-themed song until that scrawny-looking Alhaji character decided to ruin the beautiful effort by busting a shoki move. I rolled my eyes, and I don't mean literally.
Shekini is like a template for showing off debonair dance styles which they murdered the video with. Those dance routines were off-da-chains! Effortlessly executed in a manner that'll get you trying to imitate some moves. Clarence made gangsta the new cool as the entire picture was oozing a new echelon of gangsta. Although, the video looks a little too much like something we see in music videos these days but what set it apart would be that finesse and midas effect the Okoye brothers bring to anything they appear in. These guys set out to impress and I must say, I'm impressed!
Rating: 4

Funke's Verdict
Exhausting… that's what comes first to mind. They were obviously trying to go for the dance battle/faceoff concept with the dark lighting and underground setting and while its not an original idea, it was obvious they worked hard to get it right.
It's just unfortunate that the effort wasn't enough not for lack of energy though. There were some interesting parts in the video such as the Alhaji in white agbada, the flaming balls and some of the dance moves but I couldn't quite enjoy it totally because the scene transition was too fast. There was a lot going on all crammed into the less than 5 minutes video. There were too many people and the video just came off rowdy.
Still its P-Square, you've gotta love em.
Rating: 3

aL Yhusuff's Verdict
From the get go, this Clarence Peters directed flick begins with a lot of energy. The underground and garage scenes give this video a lot of 'street cred'. Even with the many dancers, the space was managed. The dances are quite enjoyable. The video is dark in a bright way. I enjoyed it all through the 3 minutes plus and not because it's P-Square.
Rating: 4


"TX Review: Vector – Shiga + P-Square – Shekini (VIDEO)", 5 out of 5 based on 1 ratings.
---