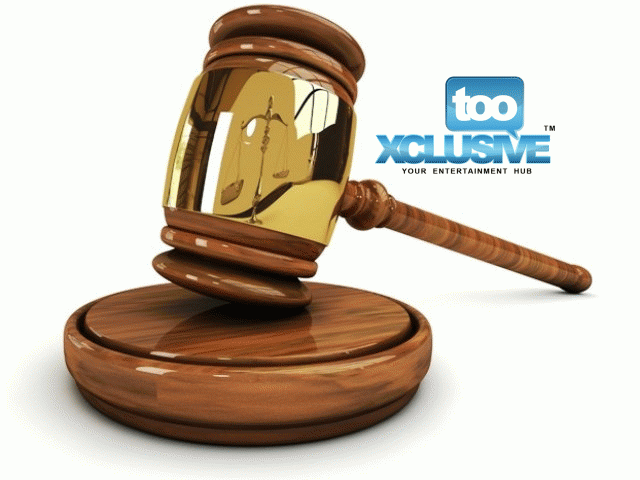 Jim Donnett's Verdict:
Adaobi is very different from the norm that has become the style and standard of shooting music videos in the Nigerian music industry. The video depicts a real time and true life story of an "Adaobi" – the Igbo counterparts would best understand this. Adaobi got it right in all the places where Dorobucci missed it and I truly hope it gets the deserved accolades for it's impressive effects, staging, props and direction which makes the concept quite relatable especially to non-Igbo indigenes.
I'm still not a fan of Nollywood-like adaptations in music videos but thumbs up to Adasa for this one… and then Reekado Banks? Fantastic!
Rating: 4
Funke's Verdict
I 'd definitely take this one over their " Dorobucci" video. Despite the Doro buzz overshadowing the release of "Adaobi" earlier on, the way I see it, this video should get the song some of the hype it desperately needs.
Very very interesting storyline full of comic highlights, I really did enjoy watching from beginning to the end. The traditional dancing scene fused into the video was no doubt a bonus.
I'm an ardent Bellover but this time around, Reekado Banks did it for me in no small way. Though he doesn't have what you'd call a "camera-friendly" face, he still grabbed my attention with his antics and he seemed to be genuinely enjoying himself. Thumbs up to Adasa Cookey for this one.
Rating: 3.8
Jimmy King's Verdict
Adaobi is a great song and I wasn't expecting anything less from the video. This time the Mavin crew nailed it with the video of Adaobi. I am actually impressed that they used a village scene for the video and it still came out fine.
From the beginning of the video to the end I enjoyed every bit of it. The whole dramatization and theatric play in the video was good. The costume also was just off the hook, at least we did not see all the whole blings, big cars, fancy clothes and all that stuffs we're fond of seeing in most Nigerian videos. Something I have noticed in Mavin's videos is that we only see Reekado Banks doing all the dancing and choreography what happened to Korede, can't he dance? Well it's cool though.
Why was Korede Bello all over Reekado Banks in the scene where they all appeared? Reekado Banks really impressed me in the video because he was everywhere in the video with his dancing. The video brought out our cultural heritage which is quite different from most video.
Rating: 4
aL Yhusuff's Verdict
Is it the Mavins or Adasa Cookey?
One has to admit that the video is quite enticing or interesting will be a more appropriate word.
The picture quality is high and of standard. Let's leave the technical approach behind and focus on the video.
The video is actually cool and the screenplay demonstrates what the song is about which is love. From what I have seen the video poses a lot of potentials to top charts.
Rating: 3
Jim Donnett's Verdict
This one is quite tricky. There's a subtle blandness about Phyno's Nme Nme video but alternatively, the choreography (especially) was captivating and will keep you fixated till the end. Clarence is a smart man… sorta! While this 'experiment' may have come out as not-so-pleasing to a greater folk, he's proven that keenness can be achieved even with abstract things. This doesn't go without saying that more could have been given but for the much (or little) that was, it's pretty much a good job and well done too.
Nme Nme portrays an unusual manner of celebration. Executive could be the word thus, it's definitely not the eastern celebration as we might know it.
Rating: 3.5
Funke's Verdict
OK! Language is definitely going to restrict my critique of this video so… here we go.
Though I didn't understand a lick of what he's saying, I did get the high-life vibe from Phyno's "Nme Nme". The intro part done like a live band playing on a rooftop was an interesting concept but I kinda got bored along the line. I don't quite understand the idea behind the girl dancing among those naked mannequins so I'll just shrug it off and move on to the men spraying Phyno money. Now this I found a bit … amusing .
In all, not a bad video just not my 'cup of tea'. I wonder what Clarence was going for here.
Rating: 2.5
Jimmy King's Verdict
Nme Nme is an average video but it's still a good video. The opening scene of the video where Phyno was on a roof of a building with a small band and dancers was actually cool. It gave it a nice view of the sky and buildings.
The song was sang in his dialect and it was good that he tried to portray a bit of his culture with the costume used in the video like dresses won by the people dancing and spraying him money which were from three tribes, a Yoruba man, Ibo man and another tribe. The video has a colourful effect. It is lacking in creativity and dramatization which every good video should have.
Rating: 2.5
aL Yhusuff's Verdict
Unarguably, this video has proven that cinematography in Nigeria is no longer "beans" (pardon the use of word).
The intriguing piece of this video is that it has little scenery and locale but its good enough to catch your attention over and over again.
It's a nice video. Simple and catchy.
I can't say if the video actually demonstrates what the song is about (cos I don't understand the Igbo Language) but one thing I sure know is throughout the 3mins plus, I enjoyed it.
Rating: 4+