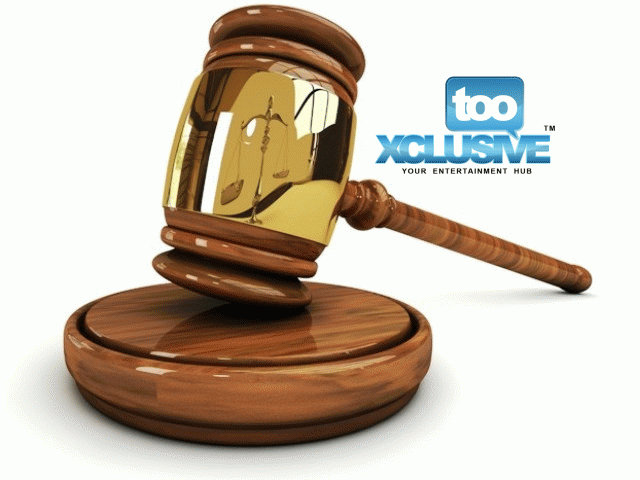 This week on "TX Review" we put the spotlight on Tiwa Savage's "Wanted", The Mavins' "Adaobi" and Olu Maintain's "Olu In Brazil" as our jury analyze and criticize the tracks.
The verdicts below!
Tiwa Savage – Wanted
Funke's Verdict
The track, Wanted is absolutely brilliant. The song with its reggae feel has Tiwa spouting about being hot enough to be a murderess and sought after.
In the video, apart from her near nudeness which is admittedly a break from the norm in Nigeria (which I have no problem with) there was nothing spectacular about her performance. That she was going with the sex appeal angle in passing her message across is understandable, BUT she could have done a lot better. There are few female artistes I know who can get away with such blatant crotch grabbing and sadly Tiwa is not among. She came across as trying too hard to be sexy with the "come do me" look and lack of fluidity in her body movement made more obvious by her solo performance.
I find myself wishing she had stuck to a Kelly Rowland-like sizzling sex appeal, playful sexiness akin to Rihanna or Beyonce's fierceness. It seemed like she was trying to combine the three and she mucked it up.
Nonetheless, I admire Tiwa's courage in coming up with a concept quite different from the usual and I especially like the ending where did the New York statue of liberty thingy. The video just didn't live up to expectations.
Rating: 2/5
Jimmy's Verdict
The energetic Tiwa Savage recently dropped a video for her song Wanted. The song is a blend of raga and pop which was beautifully delivered with a nice flow. The video kind of blew our mind because of the sexuality and almost nude appearance portrayed in it. The video was clean with little prop and costume which saw Tiwa Savage dressed in a body suit revealing all her curves and figures. She is sometimes compared with Beyonce because of her erotic dance moves. The talented artiste stunned us and was able to keep us glued to screen. Although more was expected from the video, it wasn't a bad attempt.
Rating: 3/5
The Mavins – Adaobi ft. Don Jazzy, Di'Ja, Korede Bello & Rekado Banks
Funke's Verdict
Most people hadn't even gotten over Dorobucci when the Mavin gang hit us with yet another track that promises to be a hit. Featuring Don Jazzy and the new Mavin recruits Aphrodija, Korede Bello and Reekado Banks, the 4 minutes 20 seconds track entitled "Adaobi" has more of a highlife feel which came out just right.
The superb beat goes straight to the blood stream and though it's your generic "female body shaking" song, I like the spin they put on it which made the song fresh. Reekado did a wonderful job and I could feel some Wiz kid-kind of vibes in his voice.
Don Jazzy's Igbo part was top-notch and I'm sure all the Adaobi's would only be too eager to shake their body with the way he belts out "Adaobi". Aphrodija's Fuji-like Yoruba rendition was not bad at all. In all, it was an impressive one.
Jimmy Verdict
After the release of Dorobucci by the entire Mavins' crew which became a national anthem all over the country. They also got the right platform to introduce their latest signings; Korede Bello, Reekado Banks and Dija. The release of their new song Adaobi which also features their three new acts, was a fair attempt for them to create a name for themselves because the song wasn't good enough compared to their previous song Dorobucci. Don Jazzy the man with the magic finger did a good job on the beat, but the song doesn't have that commercial appeal to become a hit song.
Rating: 2.5/5
Olu Maintain – Olu In Brazil
Funke's Verdict
The makosa beat draws one's attention immediately. Olu Maintain's Olu in Brazil is basically a song about a guy planning on having the time of his life in Brazil.
While the beat of the song is nice enough, the voice didn't sound very much like Olu Maintain. Perhaps the auto tune is to blame. Obviously inspired by the upcoming world cup in Brazil, the song lacked content as we kept hearing the same thing over and over.
One thing of note about Olu Maintain though, is that he is one of the few Nigerian artistes that sing whatever he wants without caring about how it is accepted. I wouldn't put this track on repeat though.
Rating: 1/5
Jimmy Verdict
Olu Maintain the Yahoozee crooner always comes up with surprises each time he releases a new song. The song ''Olu In Brazil'' was obviously released because of the FIFA World Cup holding in Brazil. Nice Makosa beat that would make you dance but the content of the song isn't good enough for someone of his status. Though the song isn't up to his standard, it still has catchy hooks with a lot of repetition that might eventually grow to become a house hold song.
Rating 2/5
Text 718021 to 4100 to GET Olu in Brazil  (MTN Subscribers ONLY)
What is your verdict?!
---