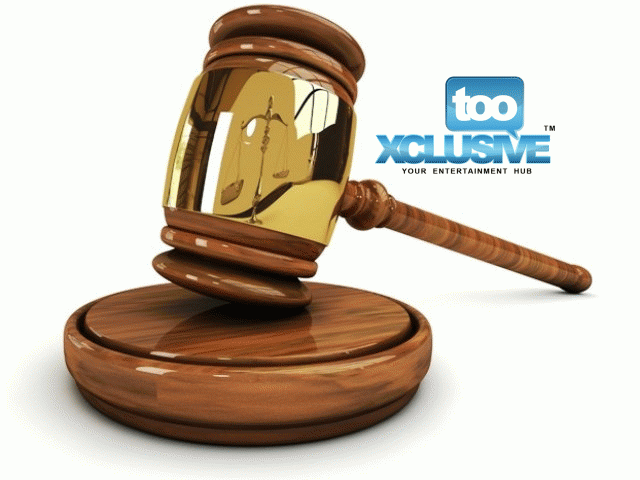 In our review series, we pitch our tents this week with Starboy Wizzy and Burna Rankin' in their hotly anticipated new releases. While Wizkid brings back Show You The Money in a remix off his sophomore album [AYO (Joy)] featuring international rap big weight – Tyga, Burna Boy's Check & Balance swivels on a pivot whose base we seem to have deciphered.
Check out our honest abe ratings and verdicts culled from a benchmark of 5.
Wizkid – Show You The Money Remix (ft. Tyga)
Jim Donnett's Verdict:
You can't honestly call this a remix 'cos it's NOT! It's pretty much a Tyga-addition to the original track and to think worse damage couldn't be done to Wizzy's Show You The Money, Tyga got featured and proved me (and you too) totally wrong.
In my opinion, Wizkid just really wanted to find a way to squeeze "big" Tyga into the remix of his last single which was later going to be housed on his sophomore album. He ruined a perfectly beautiful track with Tyga's feature whose delivery was several miles sub par to his own even in his clearly drunken state (just like that video of his Azonto freestyle that surfaced online with him looking terribly stoned in the passenger seat).
As for Tyga's cut, sloppy much?! It was just wrong, on every level you can think it. Like seriously, would he do that on any of his records or perhaps take that B.S to Lil Wayne, Rozay, DJ Khaled, Birdman, Ace Hood and his other goons records? Wo, let me save this bant for the album review where I'll table his matter appropriately.
Rating: 2
Funke's Verdict:
First, congrats to Wizkid on his new album's success on the iTunes chart within such a short period of time amidst ongoing confusion as to who actually authorized its release.
However, as far as this collaboration with Tyga is concerned, I won't be congratulating Wizkid. Of course its nice to feature an international artiste on a track but when the end product sounds like this, it then becomes a moot point innit? Alas it's supposed to be a freestyle so I'll try not to be too much of a critique. Show You The Money is a cool jam on its own and if indeed a remix was necessary, I would have expected some tweaks here and there and maybe something new thrown into the mix. Well we got something new alright but it was served as a conclusion to a song which sounded exactly the same! Wizkid did his whole routine all over again then topped it with Tyga's rap which was raunchy till the last line. (I'm pretty sure that part will get edited by most media houses during airplay, so what's the essence of getting on the track then?)
It's not all bad though, I mean, the beat is still on point. I just think it would have been better if Wizkid featured Tyga on a fresh song, something different/new entirely.
Rating: 2.5
Jimmy King's Verdict:
Wizkid is good at executing any beat. And he did just that in Show You The Money. From my own point of view Wizkid Show You The Money is a song that can rock any party with its groovy beat and little content.
Making a remix for the song is a wise thing to do but featuring Tyga on the remix was a mistake and unwise. The remix was a shabby job because it lacks the quality of a remix. It's just a repetition of the original song and Tyga freestyling to the beat, because that was how it sounded to me. Tyga is a rapper for Christ sake, what was Wizkid thinking featuring an American rapper on an Afrobeat song. It just can't work. Tyga was just mumbling and jumbling on the beat. Didn't really get concept of the remix. He could have featured a Nigerian artiste which I'm quite sure would have done better on the song.
Rating: 2/5

Burna Boy – Check & Balance
Jim Donnett's Verdict:
This "patua" thing is one underrated gift in some musicians oh. Those who can kill it (yes, I'm talking Patoranking, General Pype and Oluwabuuurrnnaa!) they deserve an extra feather on their fedoras. Check & Balance is one of those songs you hear and fall in love with from it's first sound. Having thrown his weight around in the afro beat and dance hall genre, Burna Boy dotes on sounds and vocal flavours that are déjà vu in Mr Vegas' Heads High tune – a disco joint of the early 90s.
Regardless, I'm earnestly hoping that this isn't another one of his forgettable songs. No, I didn't say Don Gorgon! Oh well, time only will tell.
Rating: 3
Funke's Verdict:
Burna Boy's Check & Balance is such a groovy track. Well produced with a really danceable beat. Kinda makes me wanna do the 'galala' move. This would definitely find its way to lots of music charts.
One thing that would always set Burna out is his music style.
Rating: 3.5
Jimmy King's Verdict:
Burna Boy is an exceptional artiste. I like the way he sometimes plays around words in his songs. After listening to Don Gorgon I was wowed and impressed with his immense creativity.
Check & Balance is yet another good song from Burna Boy. This time he decides to go reggae and he was able to pull it off making it sound simple and fun. Check and Balance is a dancehall music. It's just one those feel good music that grows on you the more you listen to it. The beat is that of reggae and dancehall. The song was basically talking God's blessing in his life.
Rating: 3/5
---