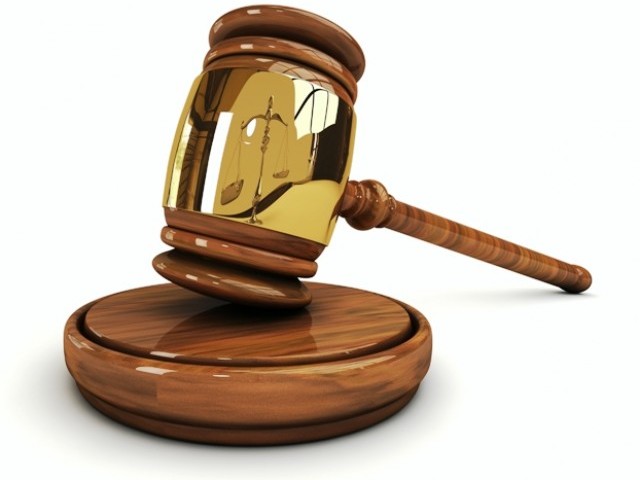 This week's edition of TX Review has tracks from 2 rap goons placed under heavy scrutiny. Ice Prince's "N Word Remix ft. AKA" vs Vector's "W.i.V (Where is Vector?)".
Find out how these tracks fare when rated over 5.
Ice Prince – N Word Remix ft. AKA
Jim Donnett's Verdict
Aboki rap crooner, Ice Prince is reliving glory moments from his 2013 album Fire of Zamani and getting the remix treatment with a feature from South African rapper, AKA will be the track N Word .
First off, Don Jazzy and Chopstix showed their hold over the mastery of contemporary rap music with beats and tunes that you can't just help but bump your head to. And then they threw in some transpositions somewhere on the track… amazeballs! Once this enters into play at a club, things will definitely go wild.
Ice, oh dear Ice. The way he be spitting on those bars and transitioning his lines through English and pidgin was nothing short of flawless. AKA brought it real good. Like you listen to him and you're thinking "now that's what rap/a rapper should sound like". Together, their delivery was without blemish and made the rap art seem like no big feat at all. But seriously, did you expect any less from rap's finest? I guessed not.
Rating: 4

Funke's Verdict:
First I must confess, I'm not a rap person so if I misyarn, don't take it personal.

Now, first thing that struck me about this track is the beat. It's different and sometimes different can be good. It would have been better though if the mixing had been a lil' more together. I mean less background noise ….I think. However, on the whole Ice Prince did good and AKA brought it. Some punch lines here and there although I'd have preferred to hear a little bit more punchlines.
I'd definitely nod ma head to this one while sipping on sum'n.
Rating: 3.5
JimmyKing's Verdict
It's being quite a while that I've heard a real hip hop song/beat from a Nigerian artiste. The collaboration of four different connoisseurs in the likes of Don Jazzy, Chopstix, Ice Prince and South African's hip hop star AKA. Ice Prince is presently the hottest rapper in Nigeria and he has worked with international rappers from French Montana to AKA.
The N Word is definitely one of the best hip hop songs from a Nigerian artiste this year. The beat is what makes the song unique. AKA wasn't too impressive though he could have done better. The beat reminds me of those Dj Khaleed hiphop beats mixed with different progressions and twist. Don Jazy and Chopstix really did a great job on the beat. Rating 4/5
Rating: 4
What's your verdict?
Vector – W.i.V (Where is Vector?)
Jim Donnett's Verdict:
Vector apparently has got an awful lot to say since his full calendar silence and having stayed off grid in the music media space. He's had time enough to brew the best of his creativity and sheer lyrical genius into A7 – a mixtape that I'm sure will be very well received upon it's release. To wet our appetites, is the first single off the mixtape, Where is Vector? (W.i.V).
He brings back his signature treble vocals on the hook, married with impeccably self-styled rap delivery and buttered with puns and rhymes dotting all over it. True to his words really, he was never hiding. Where is Vector? (W.i.V) is all the answer we've been itching to hear on the questions asked and the ones we haven't dared to ask. Only that most people wouldn't know it because he's served it in a most unusual creative style or perhaps because some are just too carried away with the frenzy of his long-awaited return.
Rating: 4

Funke's Verdict:
I've been waiting to hear from Vector for a while and I must say he didn't disappoint.
The beat was really good and the Piano, a nice touch. In the usual Vector format, he preached the truth about rappers going commercial and while he didn't actually throw shades at anybody in particular, he seems to be spoiling for a fight seeing as he's calling on anybody to mess with with him cause he needs a distraction or maybe he just needs someone to rap about #justsaying
Honestly there's nothing to correct in this track (then again, bear in mind that I'm not a student of Rap). I particularly enjoyed the hook/chorus, his punchlines and his diction which as usual is on point. A wonderful comeback I'll say.
Rating: 3.5

JimmyKing's Verdict:
Where is Vector? I think is a question I need to ask myself too because Vector who used to be one of the best Mc's in the rap game and possibly one of the best rapper of 2012/2013 has been silent. He left his fans with the question "where is vector". Well the rapper has been silent for a reason and the release of his new single just proves to us that Vector has being working really hard not to disappoint his fans and he also plans to release a mixtape #A7 which would drop pretty soon. Although the fallout with his record label YSG Entertainment must have been part of his being quite.
The song "Where is Vector" is one of those songs that makes you want to nod your head. The beat of the song is awesome; the dynamics of the beat with the vocal input gave it a unique feel. Vector's flow on the beat was dope, the play on words was creative. The song was basically addressing his fans and everyone who thought he was done. Rating 3.5/5
Rating: 3.5
Do you agree with us ?? Share your thoughts
---