D'Banj Confirms Collabo With Apple For Ten-Year Musical Movie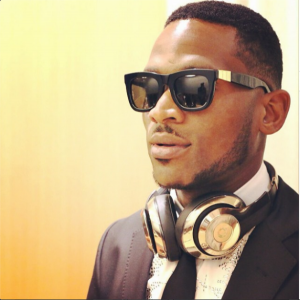 Kokomaster, D'banj has confirmed that he indeed has a deal with Apple which involves making a musical movie about his 10-year journey as a musician. In a telephone interview with Beat FM presenters, Olisa Adibua and Maria, D'banj who called in from Los Angeles said: 'Most people have the wrong impression that Dr Dre was the one that signed me, but the contract I have says 'APPLE' and to take it further, my management, DKM Media in conjunction with Apple is working on a musical movie. I'm going to act in the movie and play the role of D'banj.'
At the moment, D'banj is currently taking acting lessons in preparation for the role and when asked why he needed to take acting lessons since he was simply playing the role of D'banj in the movie, he said: 'Yes o, I'm currently taking acting lessons, initially, I didn't know I would need acting lessons to play myself in the movie but they want to make it very professional and very well done…'
"I Don't Show Off My Wealth On Social Media" – Wizkid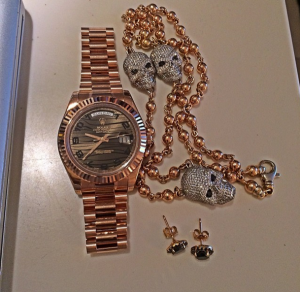 In the exact words of Starboy Wizkid, he faults the claims that he takes on social media as a means to showing off his wealth.
"I don't show off my wealth on the social media. Most of the things I have acquired in life, I never had them before I started hustling. So, now that I have them, I need to show people that these are the things I have gotten from my hustle. When I started, I wasn't wearing gold necklaces and wrist watches. So, when I buy these pieces of jewellery, I display them for my fans to get them motivated," he told Matinee in a recent chat.
"I Will Release An Album Every Year As Long As…" – Olamide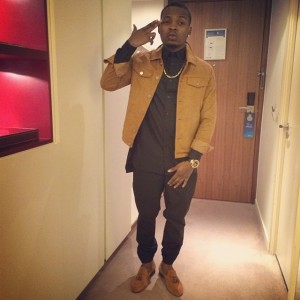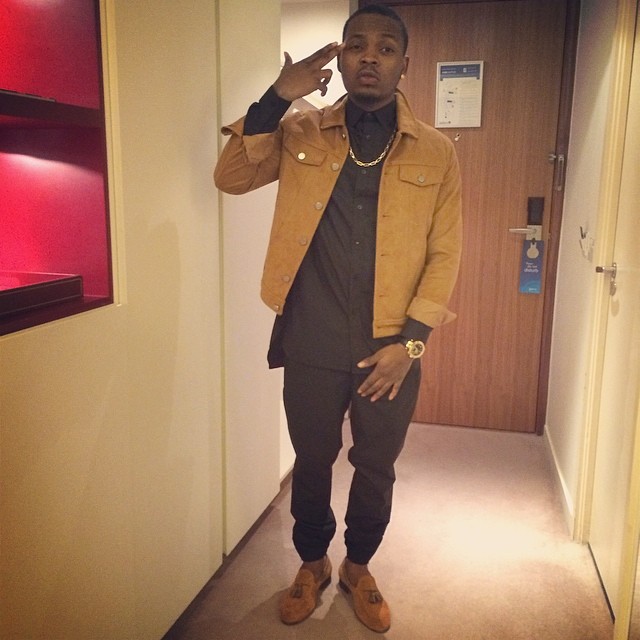 Fans' favourite rapper, Olamide, has revealed that he would continue to release a new album every other year so long there is a demand for it by music marketers. The Yoruba rapper stated this while speaking at an interactive media session earlier today also added that music marketers were behind his soon-to-be-released "Street OT" album. "As long as marketers are willing and demanding every year, I will release" he said.
Olamide added that  music marketers demanded for the release an album following the success of his two singles; 'Story For The gods' and 'Goons Mi'. He had earlier told reporters at an MTV organized event that he won't be releasing a new album this year. "Na marketers just call me say make we release album. They told me there is high demand outside after releasing my singles "Story For The gods" and "Awon Goons Mi" and they told me to come up with something and it was ready in like one week" the YBNL boss said.
Big Blinging Things! Check Out Kcee's Gold-plated Cadillac Escalade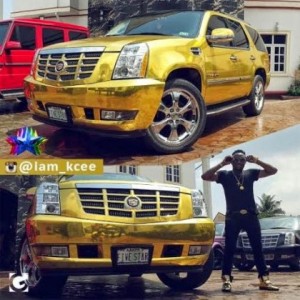 5-Star Music executive, Limpopo king and Okpekete Master1 of Anambra, Kingsley Okonkwo aka Kcee has added another madt wheep to his ever growing fleet of custom-made, luxurious, exquisite, exotic and executive rides (PS, the tautology was very needful!)
Joining his BMW X6, G-Wagon, Range Rover (HSE/Supercharged), Landcruiser Prado and Hummer, would be the 2014 Cadillac Escalade, gold-plated, fully optioned and pimped to specifications. He becomes number 3 on the entertainers' list after Don Jazzy's gold-plated Bentley Continental GT and Lynxxx's chrome-plated Mercedes Benz CL.
Congratulations to him though, it must have cost a bleeding fortune to acquire that.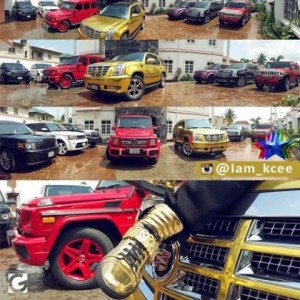 Wande Coal & Fuse ODG Performs Collaborative Single For The First Time Since After Release
Nigerian singer, Wande Coal who is currently on tour of the United Kingdom, was on stage with Ghana's Fuse ODG to perform their collaborative single, 'Come Closer' last weekend. The two stars, performing together for the first time since they did same in UK after the collaboration was released last year, went on stage on Saturday, October 25, 2014. The song, which was released in November 2013, was performed on stage by the two pop stars at a sold out concert at the stadium of Chelsea Football Stadium popularly known as Stamford Bridge in the United Kingdom. The song, an effort of the Ghanaian rapper featuring the Black Diamond boss, is a club song popular in Ghana.
Banky W Is Sad That He Wasn't Featured On MI's New Album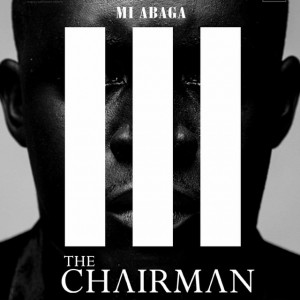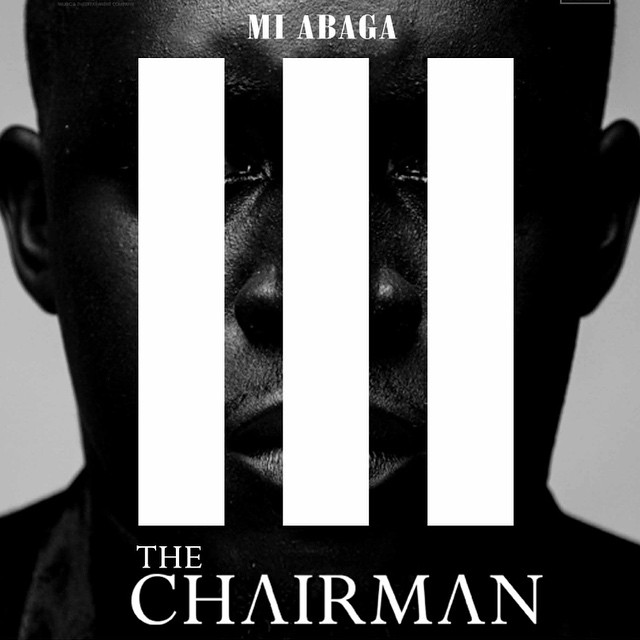 After the long wait for MI's third studio album which took well over three years to come by, it was officially released some two days ago and amassing as much as 25 features on the album. Sadly, it didn't include afro R&B turned rap crooner, Banky W.
In baring his support for Mr Incredible, he shared a photo with the caption 'Bigups to my favourite rapper on the continent, @mi_abaga on the release of his album. Thank u for continuing to inspire me. Sad that I didn't get to be on the album, but proud of U, inspired by ur work and wishing u nothing but the best always. Yall make sure u cop this classic.'
Maybe Banky deserved a feature especially since this his new dispensation of "I Am Not Even A Rapper Though". Regardless, we can't deny that their collabos in the past have been worth the effort.
Reminisce's Third Studio Album: Baba Hafusa?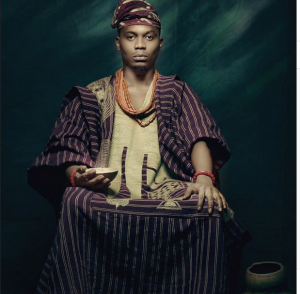 Indigenous language rapper, Reminisce is gearing up for the release of his 3rd studio album and has adopted a rather strange title 'Baba Hafusa' for the album. The rapper, whose real name is Remilekun Khalid Safaru, announced the strange title for the forthcoming album via twitter, saying the album will drop in February 2015.
According to the rapper, 'Baba Hafusa' is in part a way of paying tribute to his first daughter, who is named Hafusa. Baba Hafusa, is simply translated as 'Hafusa's father' in English, and the rapper widely known as Alaga Ibile, has chosen that title for the simple fact that people started regarding him as a father since the birth of his first daughter. The rapper, who is a proud father of two daughters with his baby mama, is widely known by friends, associates and in his hood as Baba Hafusa. His first daughter, Hafusa Safaru is a 4 year-old while his second daughter, Fatimah Safaru is less than a year old.
Weird MC: There's A Man In My Life, You Have To Be Patient!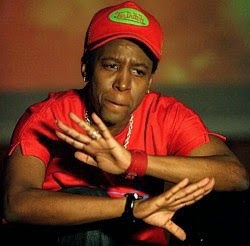 No doubt, her tomboy sense of style and appearance has raised some 'dust' in the past but at an interview with Saturday Vanguard, afro beats act Weird MC has confirmed that there's a man in her life.
When questioned about her masculine look, she said "I am a fit person. I hardly put on women's clothes…" adding that any plans for marriage are totally in God's hands. She was also asked if there's a man in her life and her response was thus… "Yes, there's a man in waiting. You have to be patient."
Flavour N'abania Is At It Again (LOOK)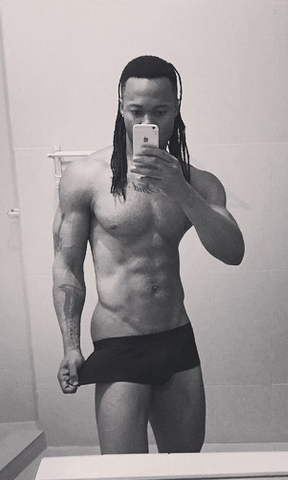 High life sensation, Chinedu Okoli aka Mr Flavour is one man God has blessed with natural endowments and he never hesitates to show off his hot stuff. Just look at that, pride much! #CauseUsNotToSin
Ice Prince Is Yemi Alade's Fashion Crush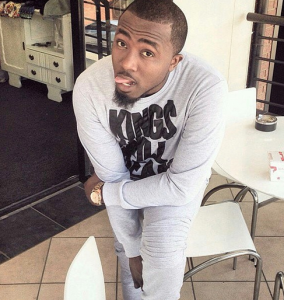 The Aboki crooner recently turned a year older this past week and while industry partners showered him with affection and birthday regards on various social media platforms, we stumbled on Yemi Alade's revelation about the fine rapper and we just couldn't move on from it. See what she said below!

K1 Live Unusual To Feature 2face Idibia, Lagbaja, Adewale Ayuba, Olamide & Many More
Music lovers around the country can begin to mark their calendars to Friday, November 21 when Eko hotel convention centre gets set to host the biggest selection of Nigerian artistes, as music legend KWAM1 announces his latest concert 'K1 Live Unusual'.
'K1 Live Unusual' will be the first concert of this kind, hosted by the King of comedy himself, Alibaba, while popular comedian Buchi will bring the comic entertainment. Expect to hear some of your favorite 'old-school' records like "Baby Mi Show Colour Re", "Talazo System", "Omo Naija" and "Eyo" from the 57-year-old maestro who is behind a couple of our country's most celebrated hits.
The concert is anticipated to attract thousands with celebrity disc jockey, DJ Jimmy Jatt live on the turntables, and performances by multi-award winner 2face Idibia, vocal powerhouse Omawumi, the Afro-beat and Jazz icon Lagbaja, and the distinguished Adewale Ayuba. Hot new sensation, Olamide, who takes some of his inspiration from the King of Nigerian music, and has also featured him on his hit single 'State of the Nation', will also be performing alongside musical royalty, Sir Shina Peters and Sir Victor Olaiya, all on the same night.
More artistes and sponsors are also expected to be revealed.
Celebrities Have Joined A New Movement Tagged "I Am Broken"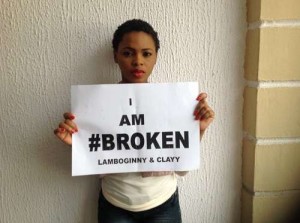 Broken, an offspring off the Lamboginny and mysterious rapper Clayy project called THE LIVING was born out of their relentless passion for humanitarian services. Hence, they believe that using their talent to initiate the change they want to see in the society is their ultimate goal
So far, DJ Jimmy Jatt, Ace musician Shina Peters, Comedian Ali Baba and talented acts Chidinma and Praiz have lent their voice and image to the I am Broken Campaign.
AY, Baba Dee, Denrele, Kaffy, L.A.X, Adams, Igos, Papii J, Bennie, also join in the campaign.
"The educational system is broken from the foundation. The trust of the people are broken, Broken is not just a song, it seeks to address the immediate things that can be solved through partnership and cooperation of people with like mind" Lamboginny says
The Lamboginny & Clayy project started with a massive awareness campaign on Ebola virus disease at the Nanti Village of Snake Island, where they donated free hand sanitizers to every house in the village. They also gave out scholarships to kids in Lagos. They are in the process of paying for surgery for kids whose parents can't afford it. Going forward, the broken project will include more scholarships, concerts and donations.