Afrobeat Legend Femi Kuti Signs Management Deal with Chocolate City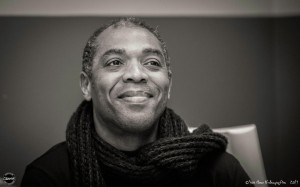 Reports have it that Femi Kuti, eldest son of afrobeat pioneer Fela Anikulapo-Kuti, and an afrobeat maestro in his own right has signed a management deal with leading record label, Chocolate City.
Though unconfirmed, the multiple Grammy award nominee minutes ago announced via his Twitter account that his musical affairs in Nigeria will now be managed by Chocolate City.

As of now, all efforts to contact the Chocolate city team has proven abortive but we'll keep you updated ASAP! Meanwhile, Femi will be featuring alongside Sarkodie, Olamide, Darey Art Alade and Yemi Alade on female rapper, Eva Alordiah's highly anticipated album as revealed by her in a recent interview.
Eva Alordiah Announces Album Title '1960' And Release Date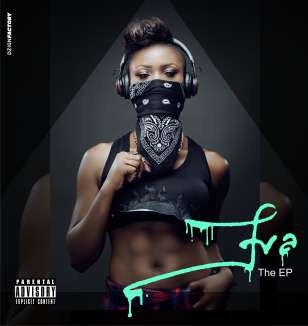 The much awaited debut album by Nigeria's leading female Rapper Eva Alordiah now has a title and release date. Eva's fans, #Alordians as they are fondly called, would be very delighted with this announcement of its release.
The album, titled 1960, is set to drop January 14th 2015. But while the fans await the release of 1960, the talented female rapper dishes a self titled extended play album to be released November 20th, 2014.
"I would love very much to have the fans enjoy 1960 right now if I could. January seems like such a long time to wait and so it is with pleasure that I share EVA, the EP for free. My little thank you for waiting."
1960 features collaborations with Darey Art Alade, Femi Kuti, Yemi Alade, Olamide, Sarkodie and Sir Dauda.
With "Deaf", the first single off the album nominated "Best Rap Single" at the 2014 Headies, and "War Coming" the recently released second single already becoming a fan favorite, it looks like we are to expect an album worth the wait with 1960.
1960 was produced by Tintin and Gray Jon'z, and is presented by WOLTRK Ent.
P-Square & May D End Feud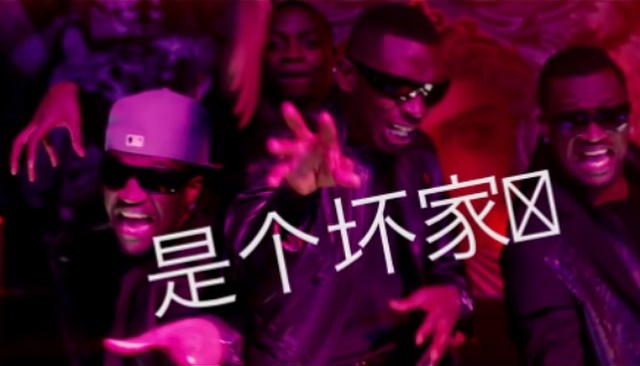 As we've been led to believe, it seems the P-Square/MayD feud has indeed come to an end. Though many were still in doubt about the situation of things between the two parties even after P-Square attended MayD's  birthday party, Paul Okoye has taken to IG to further convince us that all is cool.
Posting a picture of the trio in video of their 'Chop My Money'  hit track, this is enough to convince all doubting Thomas' they really are on good terms isn't it?
I Regret Working With Some Nigerian Artistes – Nneka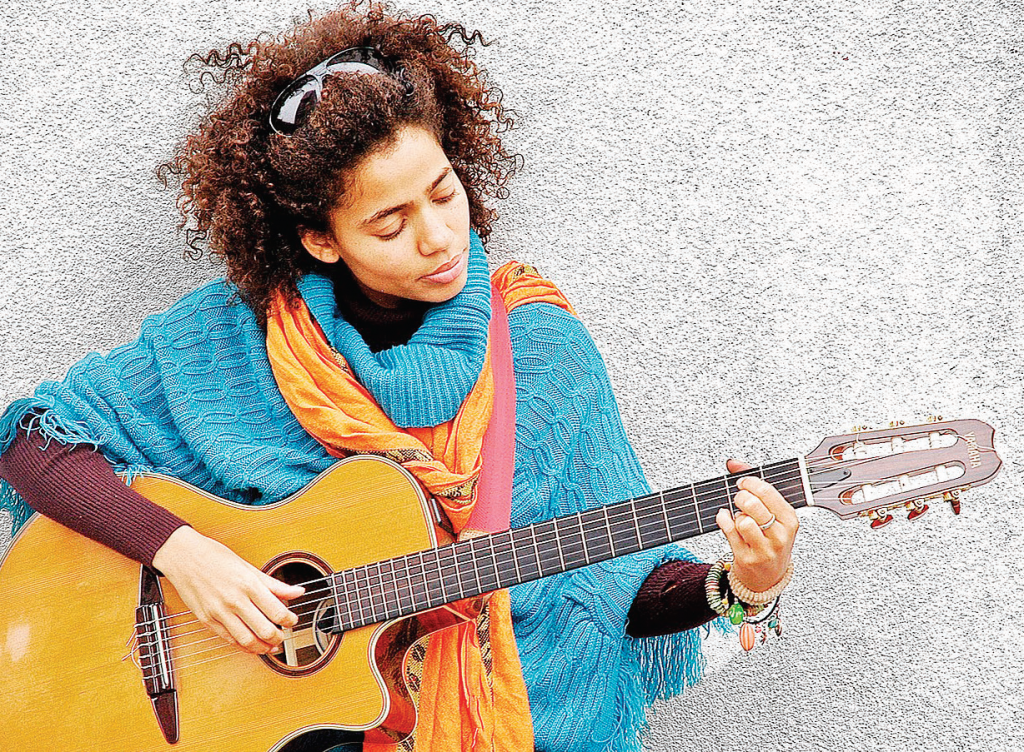 Soul singer, Nneka has expressed regret over working with certain Nigerian artistes.
In an exclusive interview with Pulse, the "Heartbeat" singer, though refusing to call out anyone in particular, revealed that she did a few collaborations with local artistes which she never should have done.
"I think I've tried to be more open to the Nigerian market but I did it the wrong way" she revealed.
"I did a couple of collaborations that I never should have done. The sound and mix wasn't good, I should have taken more care, been more involved instead of just getting myself out there but that's the wrong way. If you're losing yourself just because you want to be seen that's the wrongest way to do things because you're never going to be successful"
She further said:"I can't forget where I'm coming from, I'm Nneka 'mother is supreme', that name is a heavy name, I cannot forget the responsibilities I have. I love Nigeria but I'm not going to allow Nigeria consume me and drain the love I have for this place and turn it into hate. So I'm going to be me and I'll keep playing live music and be revolutionary and a political activist regardless of what I get".
Vector Unveiled as New Face of Vitafoam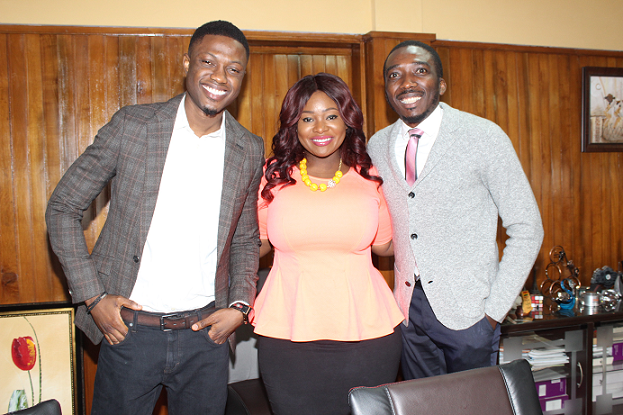 Weeks after being named an ambassador for Lagos Chamber of Commerce and Industry (LCCI), hip-hop artiste, Vector Tha Viper has inked another endorsement deal with one of Nigeria's biggest comfort brands, Vitafoam.
This deal signing happened at the headquarters of the company at Oba Akran Industrial Estate in Ikeja, Lagos. Joining him in this new deal is one of Nigeria's famous radio personality and talk show host, Tolu 'Toolz Oniru alongside popular comedian, Bovi. Thank you Vitafoam for this, I am super excited to be an ambassador of this premium brand!" said Vector in the meeting with the Managing Director of Vitafoam Nigeria Plc.
We needed a youthful face for the brand and so selecting these three stars means a whole lot to us, they are the youth and they represent the next generation. We want the message of Vitafoam as a company to be carried effectively in the market." added Mr Charles Somorin, Head of Corporate Services.
Razzle Dazzle! The Mavins in White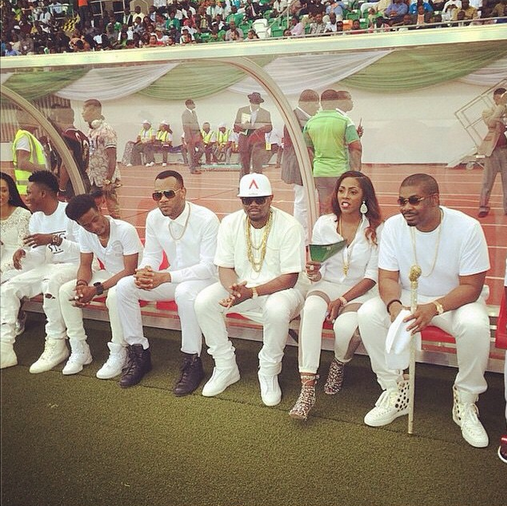 Billed to perform at the grand opening of Ibom Stadium in Uyo, the Mavins turned up looking divine, especially bright, smashing and ready to razzle dazzle in their all-white ensemble.
Davido Hits The Million Mark on Twitter… After Wizkid

Destiny has surely got these two tied. Starboy, Wizkid was the first nigerian celebrity ever to hit the million followers mark on popular social media app known as Twitter. Achieving the same feat only a few months after, would be his arch rival/nemesis Davido who he's openly feuded with in the past on the same social networking platform.
'SMELLOS': Sina Rambo Shades Dammy Krane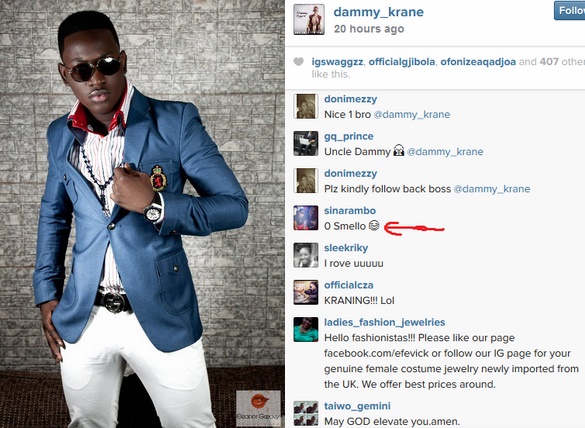 Woah! Wasn't that a daring shade? This belittling slang 'smellos' was introduced by YBNL lead man, Olamide and has been used in a lot of his records (dissing naysayers, 'haters' and pretty much anybody he deems fit). Davido's cousin effected use of the word on singer, Dammy Krane's Instagram video post showing his time spent at Cyprus. Sina Rambo simply commented 'smello'.
---