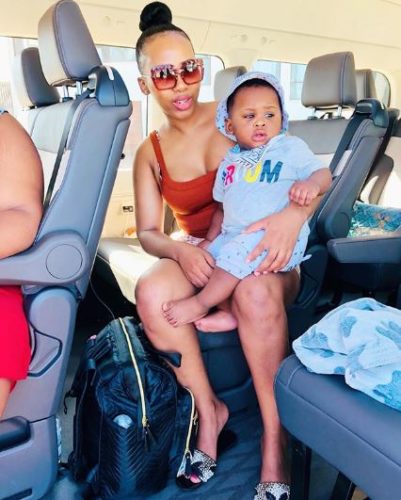 Ubi Franklin's South African baby mama, Nicola Siyo has slammed him on social media for pretending to be a caring father. 
It's another baby mama brouhaha for Ubi Franklin who has four children with different women. His South African baby mama who is the mother to their son, Shiloh took to Instagram to call him out after he reposted a photo of their child. According to her, the Triple MG boss has never met their child and even neglected him.
She called him an Instagram daddy of the decade for pretending to care for a child who he doesn't even know is turning one in a few years.  She wrote: "Instagram daddy of the decade ubifranklintriplemg tell me, have you ever met this Shiloh you are busy posting? Do you know he is turning one? Public image does not raise children."
See the post below:

"Ubi Franklin's South African Babymama Rips Him Apart For Pretending To Be A Doting Father", 5 out of 5 based on 1 ratings.
---