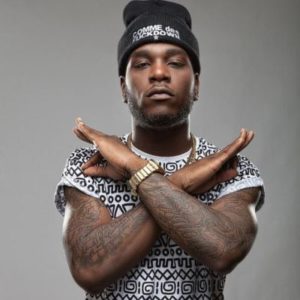 Burna Boy has been on the radar of the police since the investigation on the robbery attack suffered by Mr 2kay, linked Burna Boy to the case. The singer is accused of sponsoring the attack to "teach him (Mr 2kay) a lesson."
Burna Boy initially did not report to the police after receiving invitation that he should report to the station for questioning. However, the singer reported to the station on Friday, December 15, 2017 and he has since been detained. It was reported that the singer was scheduled to appear in court on Monday, December 18, 2017. The most recent report however has it that the singer's scheduled appearance in court, might be postponed.
A police source told Punch NG that the singer was still making statements to detectives. The source said, "He is currently in the SARS custody and he is helping the police in the investigation. .
For now, I can't say categorically what his charges will be but definitely they are related to robbery for which the other suspects were arraigned." 
Another police officer, who is privy to the case, said Burna Boy's arraignment might not come up on Monday as planned, noting that investigators wanted to present watertight charges against him before the court. .
The officer said, "His statements are still being taken and there are more revelations. We don't want to rush to court with charges that will be struck out for lack of evidence. The essence of prosecution is to secure a conviction at the end of the day. That is what we want to ensure."

"UPDATE: Burna Boy Might Not Appear In Court On Scheduled Date | Find Out Why", 5 out of 5 based on 1 ratings.
---