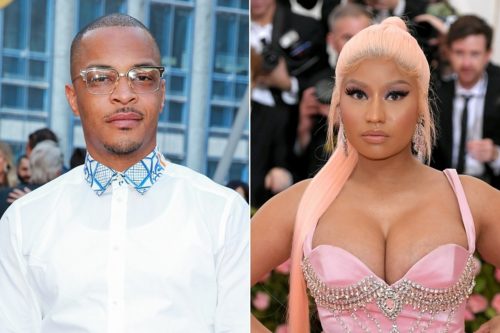 US rapper, Clifford Joseph Harris popularly known as T.I has shared the full list of his top 50 greatest rappers.
When T.I. and his ExpediTIously crew shared the list of top 50 greatest rappers, people on social media went wild over the inclusion of Lil' Kim instead of Nicki Minaj. The rapper, however, took to his Instagram page to share the full list to calm down everyone down.
According to the list, Nicki Minaj occupied the 42nd position with Lil' Kim occupying the 40th position marking her down as one of the greatest of all time.
He wrote THIS IS THE FINAL LIST #ExpediTIously created?? IF Y'ALL AINT HEAR THE WHOLE EPISODE YOU SPEAKING LOUD,OUT OF TURN AND WRONG AS A MUUUUUFUCKA?????. Now while IDGAF WHAT NUMBER I AM…
(Music doesn't validate ME or MY EXISTENCE,u can Put me at 51 if u like…MY LIFE AINT GON CHANGE!!!)Y'all can feel free to go back and forth with acts of futility about OPINIONS all you like. I'll be doing something different & progressive…

"US Rapper, T.I Shares Final List Of His Top 50 Greatest Rappers || See Full List", 5 out of 5 based on 1 ratings.
---