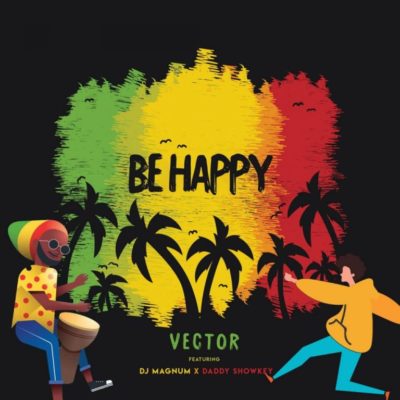 Vector wants music lovers and fans to end the year on a Happy mood as he dishes out a brand new single titled "Happy".
GRAP Music frontier, Vector links up with Jamaica Dancehall DJ, DJ Magnum and veteran musician, Daddy Showkey to serve this hot dancehall tune "Happy" just to wrap up the year.
On this new jam Vector implores everyone to be Happy amidst the challenges we might be facing.
Listen, Enjoy and share your thoughts below, don't forget to be Happy.
Quotable Lyrics
Nigga too bad, omo e too bad
I just gat to take it easy when it is too hard
Smoke a little, drink a little
Fly a little with the ladies in a new car
Baami lo ile ki a lo be Happy ye ye
Baami lo ile ki a lo be Happy ooo
Baami lo ile ki a lo be Happy, Happy Happy, Happy yee (x2)
So i speak for my people wey dey vex
Aka the people wey dey stress
Aka the people making zero or less
Anywhere North South East or West, God Bless

"Vector – "Be Happy" ft. DJ Magnum x Daddy Showkey", 5 out of 5 based on 1 ratings.
---