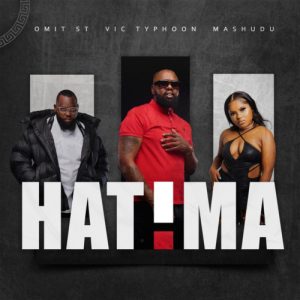 Afrobeat and hip-hop influences come together in the upbeat and rhythmic song "Hatima" by Vic_Typhoon, Mashudu, and Omit ST.
Omit ST's production, which combines traditional African drums with contemporary beats and synths, enhances Vic_Typhoon's commanding delivery and Mashudu's dynamic flow to produce a compelling rap experience.
The song's lyrics emphasize the value of remaining true to oneself and pursuing one's aspirations while also conveying values of unity, resiliency, and tenacity. Note that Vic_Typoon recently collaborated with DJ Lag and Mr. JazziQ on Khavhude starring Mpura.
"Hatima" is proof of the inspirational and uplifting power of music because of its contagious rhythms and positive message. It is a song that praises the dynamic and varied sound world of African music, fostering a spirit of joy and unification that knows no boundaries.
You can listen to "Hatima" by Vic_Typhoon, Mashudu & Omit ST here