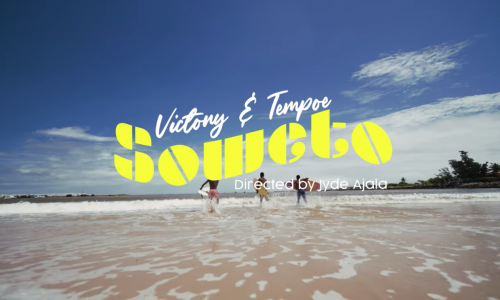 Victony and Tempoe Drop Soweto Official Video, Directed by Jyde Ajala.
'Soweto' is taken from Victony's latest project- OUTLAW EP. Outlaw, is a showcase of his versatility and his ability to translate his headspace into melody underscored with witty lyricism.
According to Victony; "I was at Tempoe's house and he played the Soweto beat. I'm like, Oh, I like it. Just keep it playing." SOWETO is pretty much about this girl you have in mind, and you are really professing your love to her, you're trying to woo her—but in a very calm way.
"I'm speaking to her, but I still want her to just be herself and express in full bloom. She doesn't have to really be connected to me or be attracted to me as well—I'm just letting her know she's very beautiful and I'm in love with her."
Soweto gradually grew on people and became a hit song after it topped TikTok Nigeria song chart. It went viral in Nigeria and beyond. To celebrate the success of this track, Victony and Tempoe decided to bless our screen with an official video. DOWNLOAD AUDIO
Watch below;