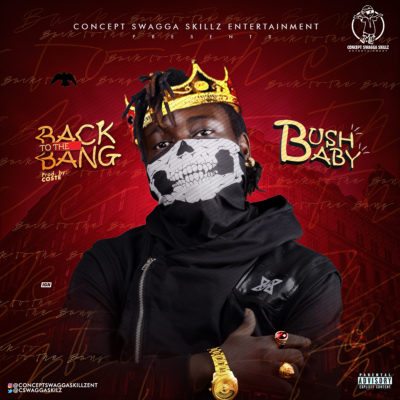 *Bush Baby* is a fast rising popular upcoming artist who doubles as the CEO of *concept swagga Skillz Entertainment*; a limited liability record label which comprises of diverse talents such as Phemmy g, Damilarey etc. His unique blend of classic hip hop with trap music, rock, electronic and swag has carved a nitche for him in today's highly competitive music industry.
Oluwaseyi Odunowo. O(bush baby) who studied mechanical engineering in Lagos State University explains how his love for entertainment has spurred his music career. After his brief sojourn in Los Angeles, USA, he established *concept swagga skillz Entertainment*;a platform for which he began booking artists to perform at his various concerts across states; the likes of Eedris Abdulkareem, Durella, Konga among others.
Bush baby who grew up listening to the likes of Tu pac, Notorious B. I.G, Lil Jon, mistika, ying yang twins and late Fela Anikulapo Kuti expressed his interest in music having recorded his debut _"TWO STEPS"_ which caught many unawares. He then created is own music genre called Crazy Swag Music which he intends to spread like a virus and make it officially accepted.
According to him life is better approached two steps at a time (that is with double hustle). His songs which have been accompanied by premium videos currently airs on MTV, Trace, Channel O inter-alia.
While few have criticised his genre of music others believe it is the next deal. So what do you believe? Listen to Bush baby songs and tell us what you believe on. Song mixed and mastered by Marshkalo.
Twitter —- @cswaggaskillz
IG —— @conceptswaggaskillzent
---