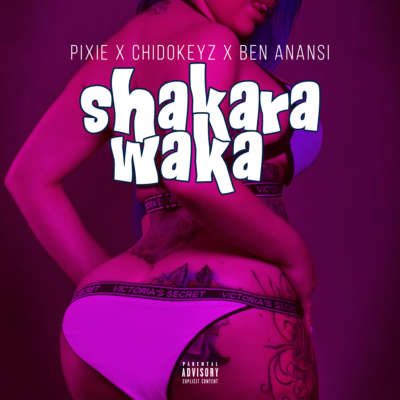 Shakara Waka is a brand new magical single featuring Pixie, Chidokeyz and Ben Anansi. The trio are currently signed to BO Entertainment. The song is promising and to me, its a potential hit.
They have gone ahead to shoot a video for it. Personally I like this new song… watch the video and tell me what you think.
Shakara waka is produced by Syn X, the producer responsible for most of the songs on the new Ycee & Bella EP, Late Night Vibrations. The video was shot an directed by Adamsgud. You can get the song on iTunes and Spotify.
Pixie x Chidokeyz x Ben Anansi – Shakara Waka (Prod. Syn X)