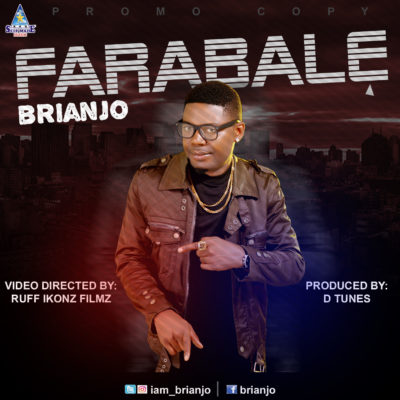 Jonathan Anaeto Chukwudebe aka "Brainjo" formerly known as Black J, is an afro pop, high life and reggae/dance hall artiste. He was born and raised in Shendam near Jos, Plateau State 28 years ago. The Ihiala, Anambra State native lost his parents 23 years ago at a very young age. As an ambitious lad, on December 2003, Brainjo moved to Lagos State rummaging the streets in pursuit of a greener pasture.
He recorded his first music single African Beauty in 2005 with the late OJB Jezreel of blessed memories. In 2009 he tried again by recording three singles, Pitty Drivers, Party With Me and Mummy Why produced by J-Martins.
Brainjo appeared on major newspapers and magazines with interviews and reviews as (Black J) in 2007/2009 respectively. In 2011, he recorded a song Want To Do, which was produced by Meca E. To crown it all, Brainjo tagged the year 2017 as one for Breaking Barriers. Brainjo never gave up on his dreams, he makes a comeback with a new music single titled "Farabale" which was produced by DTunes.
You can follow Brainjo on Twitter and Instagram @iam_brainjo.
[youtube]https://www.youtube.com/watch?v=tpn3aqoTWrc[/youtube]