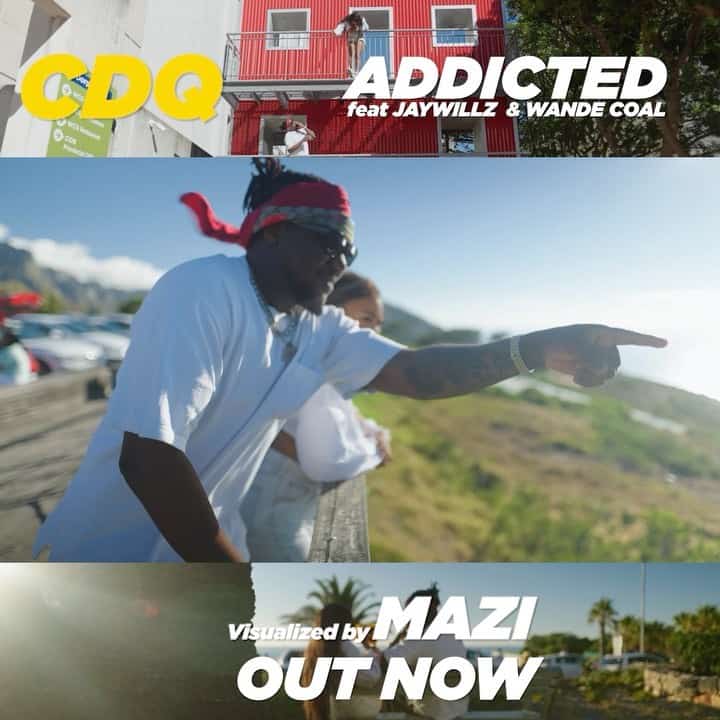 In the spirit of Valentine, CDQ releases the official music video for "Addicted" featuring Jaywillz and Wande Coal.
Rapper CDQ teams up with singers/ vocalists- Jaywillz and Wande Coal to deliver this Pop Love song titled "Addicted". DOWNLOAD MP3
This song is a follow-up jam to the single titled "Kogbede", which he featured Wande Coal. It is a track off CDQolowo's "Vibes and Lifestyle" album, which consists of 16 strong tracks with options from Wande Coal, Masterkraft, Ben Pol, Cross IV, WETLY and Hameen.
Continuing his dedication to Indigenous raps on his third release, CDQ infuses electronic production and rhythmic instrumentation with his signature relatable lyrics. With a spontaneous vibe, the rapper folds Yoruba rhymes into engaging storylines. He reunites with Masterkraft on "Bahamas" while adding cross-regional appeal with Tanzanian singer Ben Pol featuring on the melodic "Omoka", and had talented artist, Wande Coal on three (3) tracks. STREAM HERE
Watch and Enjoy ADDICTED visuals released by NSNS and Visualized by MAZI below;
LYRICS
I've been waiting for this moment for long
You be the last girl
So stay with me now
Steady with me with me
I like her
Girl your best life has just begun
Call me tonight (tonight)
I don't need no drama
I don't need no drama
When I'm with you
Don't gimme much drama
Come dey high for drama
No do no do
I just found you
You be my boo
That's how I described you to all of my dudes
I just found you
You be my boo