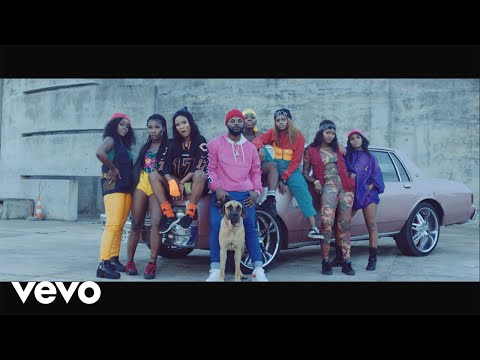 No breaks from the Bahd Guy Records as its CEO, Falz drops yet another brand new video titled "Le Vrai Bahd Guy". This is one of the top singles on Falz's third Album titled "27".
After serving us hot with visuals for Way, Child Of The World, Boogie and Next, Falz intends to go the extra mile as he releases the 5th video off his third album "27"which was released on his birthday in November 2017. The rapper who recently signed Sir Dauda is out to prove many wrong as he continues to churn out materials off the album. Le Vrai Bahd Guy is the second french single on the album, the first being La fete.
Falz serves it hot a visual which set on a private aircraft.
Watch the visual below and don't forget to drop a comment.
Quotable Lyrics
Ahn Je Suis Le Vrai bahd guy she say make I tell am why
O loun fe se O mase (?) Un on trouve pas au marche Je suis le (?)
see gold wey dey neck Je suis en hoir au Nigéria
before I talk am she say Ah! Na you go first make am?
I refuse to fall for your game plan.
---