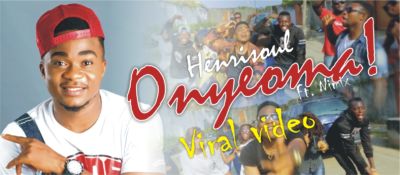 Henrisoul drops a creatively directed viral video for his hit single – Onyeoma featuring Nimix.This video, directed by Frizzle and Bizzle, was shot in one take without a cut from start to finish. Enjoy the fun, life and joy expressed in this beautiful piece which features cameo appearances from Nikki Laoye, Elvis, Isaac Geralds, Grand Commander, Odunayo and Mc Prince.
Enjoy!
[vsw id="https://www.youtube.com/watch?v=gp04AefKUds" source="youtube" width="425″ height="344″ autoplay="no"]
VIDEO HenriSoul – "Onyeoma" ft. Nimix

"VIDEO: HenriSoul – "Onyeoma" ft. Nimix", 5 out of 5 based on 1 ratings.
---