Recently, a video on social media went viral that showcased the interaction between Mavin Records founder Don Jazzy and rapper Ladipoe, who had come to Jazzy's door with a box of burgers. His intention was to console Don Jazzy after Manchester United, which he supports, suffered an embarrassing loss.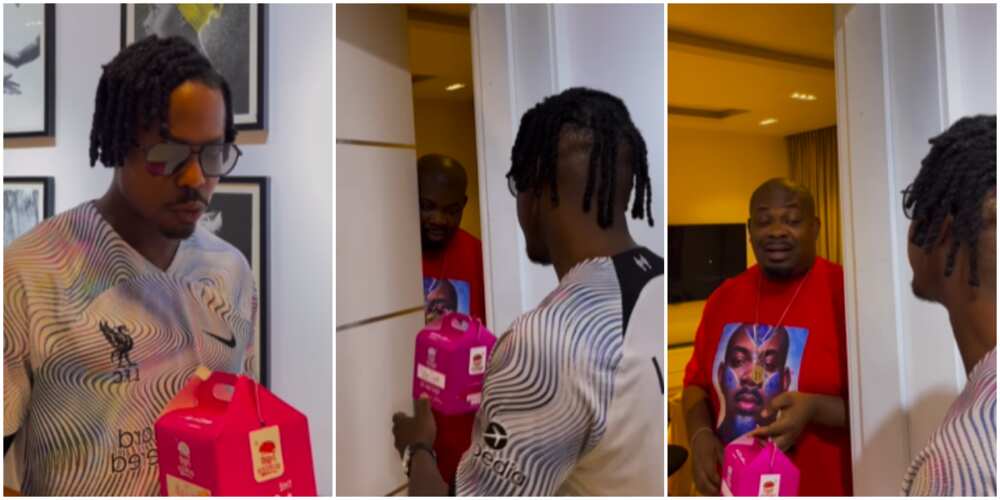 It was clear that Don Jazzy was unaware who was knocking at his door when he opened it and saw Ladipoe standing there with the box of burgers. The rapper graciously offered his gift to the producer as a way of commiserating with him about the football team's loss.
Don Babab J, who is known for his witty humor and quick comebacks, proceeded to accept the package and jokingly remarked that Ladipoe will not be releasing any project until July.
See video clip below:
View this post on Instagram