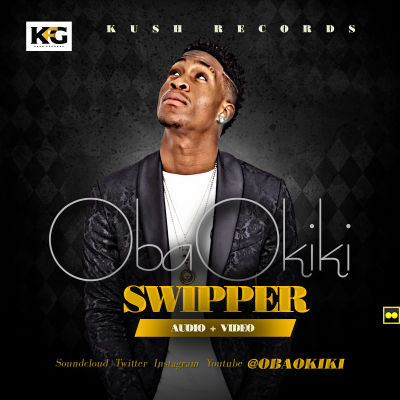 Michael DamilareOlatokun (born October 27, 1991) better known as Obaokiki, is an up and coming Nigerian singer, rapper, songwriter, and performer. He was born in Brooklyn, New York, whilst the course of his upbringing occurred in both Brooklyn and Nigeria.Obaokiki's music is a combination of African, Caribbean, and American genres. This fusion of styles brings something new to the world of hip-hop and R&B, while transcending cultures along the way. Obaokiki's music caters to young adults, party goers, and most of all the ladies.
Obaokiki's group of musical inspiration includes artists such as Michael Jackson, Bob Marley, BujiBanton, KutiLabaja, Vybez Cartel, Biggie Smalls, and Kendrick Lamar. Obaokikibrings additional essence to his music through dance moves, as dancing attributes to his well-rounded performances. He has worked with Jaymo Productions and artists Stylezz, Jospo, RemiAluko, BashiYunisa, and OmoYeye, to name a few.
Here is Obaokiki's first OFFICIAL single titled "SWIPPER" with a viral video which was shot in Brooklyn New York.
[youtube]https://youtu.be/Q8xRS5sPc-0[/youtube]