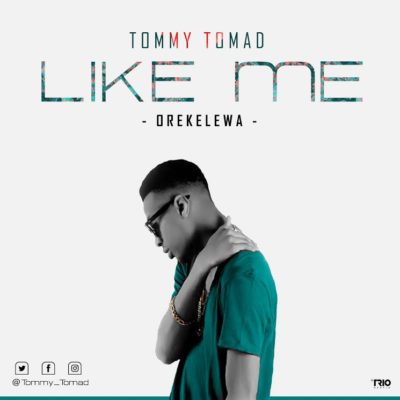 Tommy Tomad is a part of a duo called TFCLIQUE. TFCLIQUE is an R&B/Pop/Afrobeat music group that consists of two members, Tomiwa Adegboye(Tommy Tomad) and Sanjo Olajubu.(Sanjo)
Although a relatively young group, they have been carving their place in music scene here, with their catchy tracks and soothing melodies. The duo decided to switch things up by releasing solo tracks aswel as duo projects for the culture .
Here is Tommy Tomad new release Like Me (orekelewa) Prod by Thabeatoracle, Co Prod by Petermagnum, Video shot by Ovie. 
The duo are currently working on a lot of materials which drops soon and also showcasing there art through live performances.
Tommy Tomad – Like Me (Orekelewa)
Watch video below
---