Oxlade KU LO SA Official Video.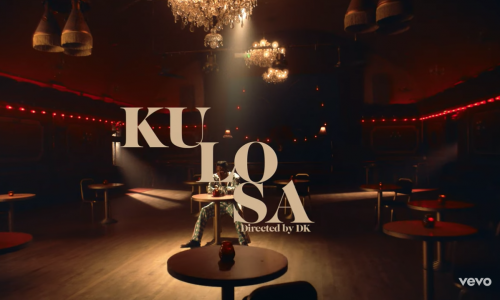 Oxlade Returns With KU LO SA Official Music Video, Directed by DK.
Buzzing Nigerian Afrobeats artist, Ikuforiji Olaitan Abdulrahman, widely known as Oxlade shared an energetic performance of his catchy new hit song, "KU LO SA" with Colors.
"Ku Lo Sa" (which simple mean Closer) is a mid-tempo love jam. According to Oxlade; It might sound clichê but I literally prayed for days like this. Big love to every one that made this project possible. I hope everyone enjoys this As much as I did while performing this record.
The chart-topping single which serves as a follow-up to his sophomore EP went viral in Nigeria and Beyond. The song rave on social media also went gone beyond expectations, as TikTokers can't seem to get enough of the addictive record.
KU LO SA has successfully garnered over 100 million streams across all streaming platforms. The song made Oxlade (OFA) a global star! (GET AUDIO)
Official Video Credits
Director: DK
Production Company: JM Films
E.P. & Producer: Jimi Adesanya
Full Credits c/o JM Films
Watch and Enjoy below;